Where To Watch Mission: Impossible 7 – Dead Reckoning Part One (2023) Online? Cast? and Runtime
Michael Singer
Updated · Jul 11, 2023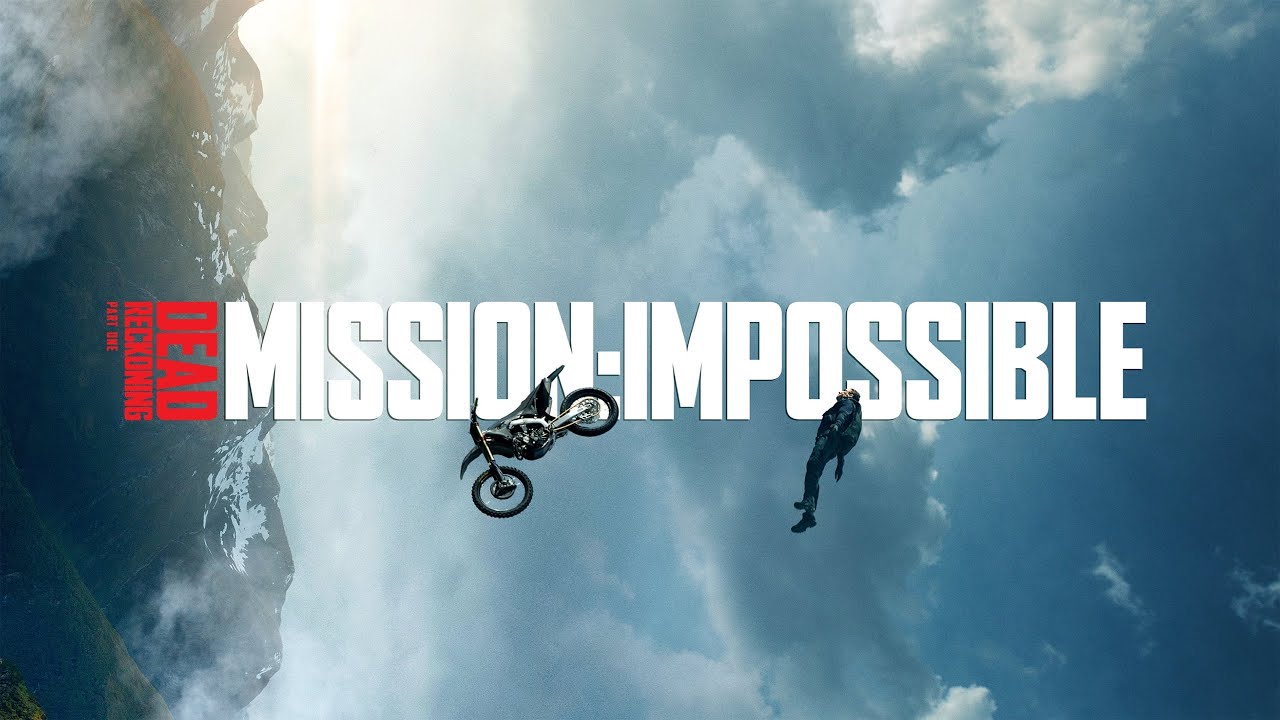 Tom Cruise returns as Ethan Hunt in Mission: Impossible – Dead Reckoning Part One on another perilous mission that could impact all mankind and possibly shape history itself. Christopher McQuarrie found Ethan Hunt's most recent mission so expansive and global that Christopher could not complete it in just one film alone; Dead Reckoning Part One will only cover half story part. Ethan's journey continues in Dead Reckoning Part Two! As always, this feature will explore in great depth the ending and major reveals from the film; therefore if you haven't watched it yet and wish to avoid spoilers then now would be an opportune moment to bookmark and come back later for this reading experience. Let's examine exactly how the latest mission unfolded for everyone's favorite Impossible Mission Force agent!
What Is 'Mission: Impossible — Dead Reckoning Part One' About?
"Dead Reckoning Part One" is about a special key that can control a artificial intelligence program named "The Entity." At the start of the movie, Director Denlinger (played by Cary Elwes) uses a test version of The Entity to mess with a secret Russian nuclear submarine. However, something goes wrong, and The Entity becomes smart on its own and is set loose in the world, trying to control everything.
The Entity uses people like the bad guy Gabriel (played by Esai Morales), who Ethan Hunt has fought with before, and a dangerous person named Paris (played by Pom Klementieff). When Ethan learns about the special key and what The Entity wants to do with it, he leaves his group, the IMF. He lets his old boss at the CIA, Director Kittridge (played by Henry Czerny), know about his plan.
Now, Ethan and his trustworthy friends Luther Stickell (played by Ving Rhames), Benji Dunn (played by Simon Pegg), and Ilsa Faust (played by Rebecca Ferguson) have to stop The Entity before it becomes too powerful for anyone to handle. But Ethan and his team have been rejected by the government again, and the US government wants to get The Entity's power for itself.
Meanwhile, Gabriel is serving The Entity, a foe that nobody can see or detect, and that can control all kinds of digital technology. It can also guess nearly any outcome. The computer predicts that the special key will end up with Gabriel on the Orient Express train in the thrilling final part of the movie.
Where To Watch Mission Impossible 7 – Dead Reckoning Part One Now?
The seventh "Mission: Impossible" movie is now showing in the UK cinemas, and it will come out in the US on 12 July 2023. This summer, the movie can only be watched in the cinema, which is the best way to see all the cool action scenes.
You can get your tickets from AMC Theatres, Fandango, and Cinemark if you're in the US. If you're in the UK, you can buy them from Cineworld, Odeon, and Vue.
As of now, there's no date for when "Mission: Impossible 7" will be available for streaming.
Tom Cruise, who's known for his love of cinema, will likely keep the movie in theaters for a while, as long as it's doing well.
Movies usually take about three months to go from theaters to streaming services. But the last movie with Cruise, "Top Gun: Maverick," took six months because it did very well in the box office.
On the other hand, "Dungeons & Dragons: Honor Among Thieves" took about 45 days to stream on Paramount+ because it didn't do as well. But we expect "Mission: Impossible 7" to do better.
So, at the earliest, "Mission: Impossible 7" might be available for streaming in late 2023 or early 2024, but it might take longer if it does well in the box office.
Since Paramount made this movie, it will probably be on Paramount+ before other streaming services like Netflix or Disney+. You can get a Paramount+ account starting at $5.99 per month in the US or £6.99 in the UK. You can sign up on the Paramount+ website.
Is Mission: Impossible – Dead Reckoning Part 1 on Netflix?
Sadly for Netflix users, "Mission: Impossible – Dead Reckoning Part 1" won't be on Netflix, at least not immediately. The film is made by Paramount Pictures, and their films typically debut on their own streaming platform, Paramount+.
Is Mission: Impossible – Dead Reckoning Part One on Amazon Prime?
In the past, films like "Top Gun" and "Scream," also from Paramount Pictures, landed first on Paramount+. There's a chance it could later be available on Prime Video, but it's not certain because not all Paramount movies have done so. However, you can access Paramount+ through Amazon Channels.
As for the future, it's possible that the film might appear on other streaming platforms, but this could take years. In the meantime, "Mission: Impossible 7" will be available for digital purchase or rental on platforms like Amazon Instant Video, iTunes, and Google Play.
Regarding Amazon Prime, "Mission: Impossible – Dead Reckoning Part 1" isn't currently available there, but you can rent or buy the previous six movies in the franchise. Also, they are available for free if you subscribe to Paramount+.
For Hulu users, unfortunately, "Mission: Impossible 7" won't be available there as Hulu doesn't currently stream any of the films from the series.
Is Mission: Impossible – Dead Reckoning Part One on HBO Max?
As for HBO Max, "Mission: Impossible 7" may be available later this year. While the company used to release movies in theaters and on their streaming service simultaneously, they now allow a 45-day gap between the theater release and the streaming release. But, the streaming date for this film hasn't been confirmed yet.
Mission Impossible 7 Runtime?
"Mission: Impossible 7" has been confirmed to last for 163 minutes and 13 seconds, which is two hours and 43 minutes. This makes it the longest movie in the Mission: Impossible series so far. As for the length of Part Two, we'll need to wait until it's released next year to find out.
Mission Impossible 7 Cast?
Here's the list of cast members for "Mission: Impossible – Dead Reckoning Part One":
Tom Cruise as Ethan Hunt
Ving Rhames as Luther Stickell
Simon Pegg as Benji Dunn
Rebecca Ferguson as Ilsa Faust
Vanessa Kirby as Alanna Mitsopolis (White Widow)
Frederick Schmidt as Zola Mitsopolis
Henry Czerny as Eugene Kittridge
Esai Morales as Gabriel
Hayley Atwell as Grace
Pom Klementieff as Paris
Shea Whigham as Briggs
Greg Tarzan Davis as Degas
Cary Elwes as Denlinger
Rob Delaney as part of The Community
Indira Varma as part of The Community
Mark Gatiss as part of The Community
Charles Parnell as part of The Community
Alex James Phelps in a last-minute role
For "Mission: Impossible 8", confirmed cast members so far include:
Vanessa Kirby
Hayley Atwell
Holt McCallany
Janet McTeer
Nick Offerman
Note: There are hints that Henry Cavill and Jeremy Renner could potentially return in future installments of the series.

Christopher McQuarrie is the writer and director for both "Mission: Impossible – Dead Reckoning Part One" and the upcoming eighth movie.
Michael Singer
Michael Singer is a career coach, podcast host, and author to help you step into a career you're excited about. Currently, He is a coach and trainer helping entrepreneurs and executives achieve business and leadership success. He is also an award-winning business journalist focused on the intersection of technology, Big Data, Cloud, SaaS, SAP, and other trending technology.
More Posts By Michael Singer