Where To Watch The Flash Movie (2023) Free Online Streaming? Get More Details
Michael Singer
Updated · Jul 03, 2023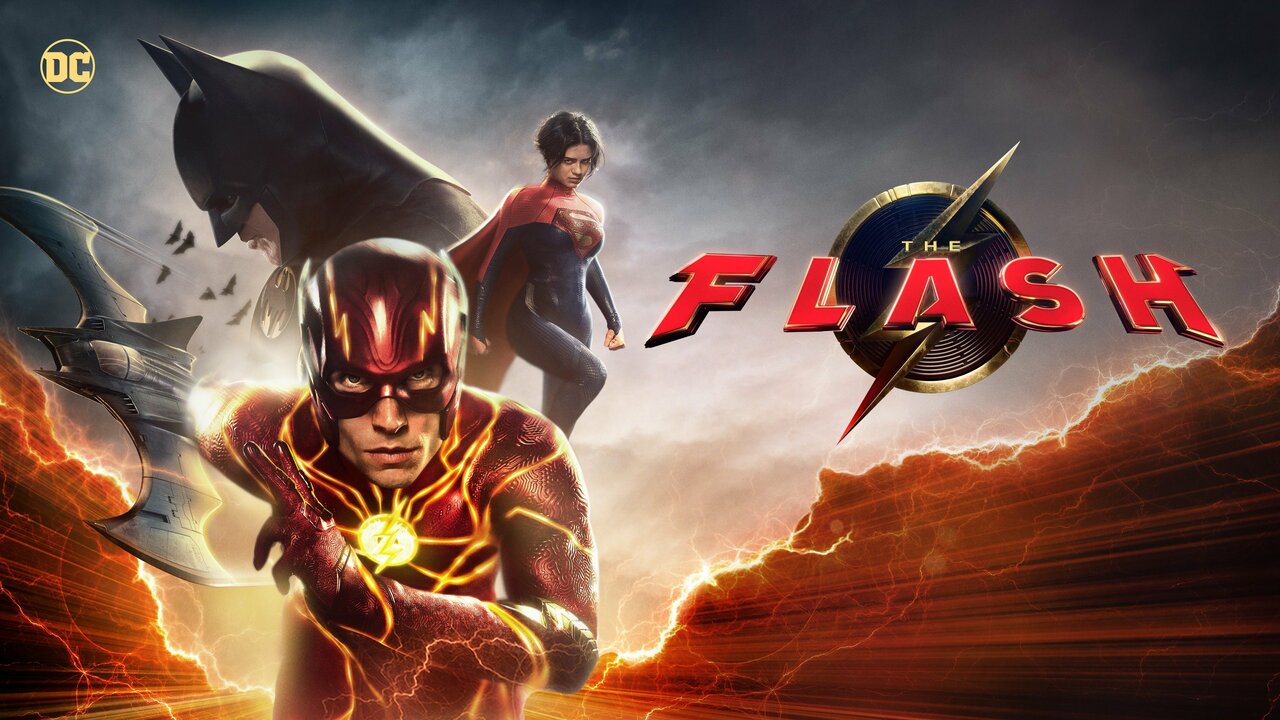 Where To Watch The Flash Movie?….
The Fastest Man Alive" is finally zooming our way in his own movie, The Flash. This film, eagerly awaited by fans, is a major milestone for DC Comics adaptations for several reasons. Firstly, it's the first time Barry Allen, played by Ezra Miller, will star in his own live-action movie. Secondly, it's a new start for the DC Universe, as announced by new DC Studios co-CEO James Gunn. This film will launch a new series of movies. Lastly, the film features a surprise: Michael Keaton returns as Batman.
The Flash, based on a popular comic storyline, follows Barry Allen as he time-travels to prevent his mother's death. This causes major changes to reality. In this new reality, some familiar characters return, while others are new. Metahumans, people with superhuman abilities, are in danger. Barry teams up with an alternate version of himself, a different Batman, and a traumatized Supergirl, played by Sasha Calle, to try to fix what he's changed.
You might be wondering when and how you can watch The Flash. Here's everything you need to know.
When does The Flash come out?
You won't need Barry Allen's super speed to catch this film. The Flash is already in cinemas, released on Friday, June 16th, 2023. It's been a long wait due to production problems, changing directors, script rewrites, and many delays.
Can I see The Flash at the cinema?
Yes, you can. The Flash will be showing in movie theaters from June 16th onwards. The film premiered at Cinemacon 2023, where those in attendance praised it. There are currently no plans to release the film on streaming platforms.
How can I find out when The Flash is showing?
To find out if The Flash is playing at a theater near you, check the following websites for listings and to buy tickets in advance:
When will The Flash be available for streaming?
The Flash will likely be available to stream on the new platform, Max. This platform is the home for all DC Comics-based content. The exact date when The Flash will be added isn't yet known, but it's likely to be around 90 days after its cinema release. This means you'll probably be able to stream it in Fall 2023.
When can I buy The Flash on DVD or Blu-ray?
You can expect to buy The Flash on VOD about 90 days after its cinema release. About two weeks after that, it will probably be available to rent on VOD and to buy on DVD and Blu-ray.
Watch the Trailer for The Flash
The final trailer shows a determined but naive Barry Allen. He tells his universe's Bruce Wayne, played by Ben Affleck, that he plans to time-travel and prevent bad things from happening. Despite Bruce's warning, Barry does this and ends up in a reality where his mother wasn't killed. This leads to the return of General Zod, played by Michael Shannon, a different Batman, and Kara Zor-El protecting Earth instead of Clark Kent, played by Henry Cavill. In this new reality, there are almost no metahumans, and Barry must decide whether to return to his old world or stay in a world where his family is still together.
What should I watch before The Flash?
There are a few movies you should watch before seeing The Flash:
Batman (1989) – This film, directed by Tim Burton, was a groundbreaking superhero film. Michael Keaton, who reprises his role as Batman in The Flash, played Bruce Wayne. The film also features Jack Nicholson's iconic portrayal of the Joker.
Man of Steel (2013) – This film rebooted the Superman story for the DC Extended Universe (DCEU). It tells the familiar story of Kal-El's journey from Krypton to Earth and his growth into Superman. The film's villain is General Zod, who returns in The Flash.
Zack Snyder's Justice League (2021) – While the original theatrical release of Justice League introduced us to The Flash, Zack Snyder's version gives the character more depth. With Superman dead, Batman forms a league of superheroes, including The Flash, Wonder Woman, Aquaman, and Cyborg, to fight the alien conqueror Steppenwolf.
Can I Stream The Flash (2023)?
Currently, you cannot stream The Flash at home, or buy or rent it digitally. This is typical as most DC Comics' movies don't have immediate digital releases. Two exceptions were Wonder Woman 1984 and The Suicide Squad, which were on HBO Max due to global conditions. Zack Snyder's Justice League was also only on streaming.
Where Can I Watch The Flash (2023) Online?
Right now, you can only watch The Flash at a movie theater when it comes out on June 16, 2023. You can find local showtimes on Fandango. You will have to wait to rent or buy it on digital platforms like Amazon, Vudu, YouTube, or Apple, or to stream it on Disney+.
How Do I Watch The Flash (2023)?
The Flash will only be in theaters from June 14 in the UK and June 16 in the US. There are some previews in different places around the world this week. Check your local theater for the earliest date you can watch it.
When Can I Stream The Flash?
The Flash is expected to be on Max in the fall of 2023. Some people have said that the streaming release date will be September 16, 2023, but this has not been confirmed. Alex Zalben from Decider went to a Warner Bros. Discovery event where they said that #TheFlash will be on Max in the fall after it's been in theaters. We don't know about other streaming platforms, or when you can pre-order the Blu-ray, but we'll update this when we know more.
Can I Stream The Flash (2023) on Netflix?
Unfortunately, The Flash will not be on Netflix. It will only be in theaters starting on Friday, June 16, 2023. You have to go to a cinema to watch it.
Will The Flash (2023) Be On HBO Max?
The Flash will likely be on Max (previously HBO Max) later this year. It does not have a confirmed streaming date yet. Last year, movies were released in theaters and on the streaming platform at the same time. Now, there is a 45-day gap between the theater release and the streaming release.
Can I Watch The Flash (2023) on Prime Video?
No, you cannot currently watch The Flash on Prime Video. We will update you when we know more about when the latest movie in the franchise will be available for streaming or rental.
Is The Flash (2023) On Hulu?
People want to watch The Flash on Hulu, but that is not currently possible. Hulu does not offer any free episodes of this series for streaming. You can only watch it on the MTV channel, which requires a cable or satellite TV subscription. You cannot watch it on Hulu or any other free streaming service.
Michael Singer
Michael Singer is a career coach, podcast host, and author to help you step into a career you're excited about. Currently, He is a coach and trainer helping entrepreneurs and executives achieve business and leadership success. He is also an award-winning business journalist focused on the intersection of technology, Big Data, Cloud, SaaS, SAP, and other trending technology.
More Posts By Michael Singer