Pinterest Statistics By Device Allocation, Active Users, Demographics and Country
Barry Elad
Updated · Sep 09, 2023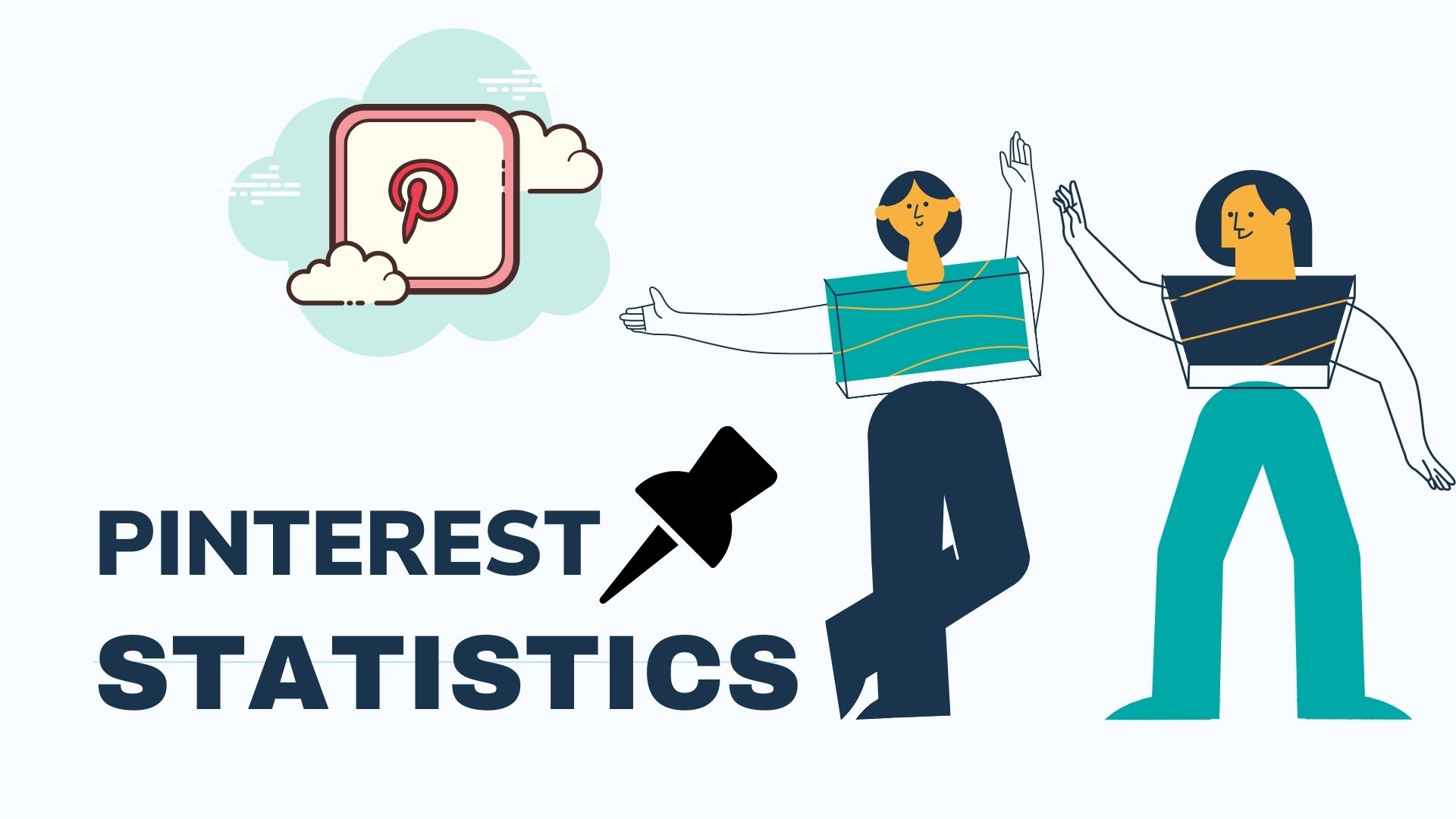 Introduction
Pinterest Statistics: It was launched in 2010. Pinterest has become the best social media platform. In terms of finding inspiration, discovering new trends, etc. A great place for brands to build their online presence to connect with their target audience and brand promotion. It is an image search platform also. Users can pin their images to add to their boards. Images are uploaded by the users. They can be re-pinned by others also.
In the age of social media and digital marketing, to stay up to date is necessary. As the latest statistics and trends are there. That brings some insights into Pinterest statistics. No matter whether you're a marketer, business owner, etc. you need to have some understanding of its statistics.
Editor's Choice
Pinterest had roughly 463 million monthly users in April 2023.
It had placed it on 14th in ranking among the active social media platforms.
The total number of Pinterest has grown to 13 million in three months after April.
8% of people use Pinterest today.
41% of females use Pinterest in America
76% of users are female around the world
38% of users are college students. As they are educated people who make the platform best to promote their brands, and start social media campaigns.
What is Pinterest?
Pinterest is an online visual discovery platform. It enables its users to search and save ideas for several interests and projects. It was founded in 2010. Since then it has gained popularity in terms of collecting and sharing visual content in the form of images or videos. The platform is often used for getting inspiration, being creative, and planning with a focus on visual appeal and design.
Pinterest is an image-based concept app. It invites its users to express themselves through the creation of pinboards. A modern-day virtual mood board of sorts. Users can use the platform to inspire their followers. Various themes are provided from recipes to fashion and lifestyle. It has also introduced the GIFs and video creation functionality. It also remains the main type of search engine for images. User engagement is also there. You can like, comment, and repin the content also. It increases engagement and interaction. This social media platform enables users to share their discoveries and connect with like-minded individuals.
Features of Pinterest
Users can pin the images and videos on their created digital boards. Like the virtual bulletin boards or collections. These pins are organized accordingly based on their theme and category.
Pinterest also offers personalized feeds for content. Based upon the user's interest, previous pins, and engagement. It also gives suggestions to pin the image or video according to users' choice.
A search option is also provided. Through specific keywords, and categories they can discover the new content. Search functionality is optimized according to the visually attractive ideas.
The Save Later option is also there. Boards are saved for future reference. This functionality is useful in terms of planning projects, and events and collecting ideas for hobbies and interests.
Users can follow other users and pin their boards. This allows you to see new pins and discover the content created by others.
Content can also be shared with other users. It helps to spread and share inspiring ideas.
A shopping feature is also there. It enables the users to discover and buy the products through the platform only. Various e-commerce sites have their presence on it. Thus making it a platform for online shopping inspiration.
Analytics is also offered. Based on the number of views, clicks, and engagement. It enables tracking the performance of pins and boards.
A creator tool is also provided. To create story pins form of multiple images or videos. It helps to advertise it and check the results of its effectiveness.'
Privacy is also maintained. The function that allows users to have control over their boards and pins. In regard to who can see and who they can share their pins or boards with.
Important Pinterest Statistics of 2023
A few important Pinterest statistics are provided below-
Pinterest has become the 15th most famous social media platform worldwide in terms of its usage.
It is a perfect platform for social commerce. Nearly half of the platform users have an annual income of 100,000 dollars.
The platform has become a profitable one. So, it is a great idea to invest in Pinterest's marketing strategy and take the benefits of the platform.
Pinterest scored the highest in ACSI score i.e. American Customer Satisfaction Index. So, it has a highly satisfied user base.
The Pinterest user statistics are over 450 million active users. It is increasing slowly year by year.
The platform is having a healthy growth of about 7.5%. With the third highest-growing platform after Snapchat and LinkedIn.
The highest users are located in the US. It has about 84.6 million users.
Pinterest Statistics by Device Allocation
The Pinterest statistics through mobile changes with time. Due to technology advancements and user behavior. General insights can be provided. Mobile devices have been the popular choice among the users. The app is designed accordingly to be user-friendly and optimized. Easy sharing and engagement options are provided. The desktop and computer are also used to access Pinterest. For more activities like creating and managing the boards, organizing the pins, editing the profile settings, etc. some users also prefer the large screen as it offers an immersing experience.
Pinterest Statistics by Active Users
Pinterest had over 463 million active users in April 2023. Also gave it 14th place in the world's most active social media platform. 2.9% of users have increased more in three months only. But the age limit of above the age of 13 is there. So, the user rate is higher than the figures suggested.
(Source: datareportal.com)
Pinterest Shopping Statistics
The shopping statistics are about 60% of users in the UK. They will buy something after seeing the branded content on Pinterest. Also, 83% of the users worldwide will purchase the product based on the content they saw. This shows it is also a shopping platform and a good hub for advertising. The 40% of the pinners spend more time on sites as compared to people on other social media platforms. According to the data, high-income households are twice as likely to use Pinterest compared to low-income houses. This means it is a great place for items with a higher price point, such as high-end clothing and furniture. It is also shown that 93% of people use Pinterest to purchase a plan. These high statistics are attributed to Pinterest's ability to inspire users. Like to try new hobbies like makeup etc. over 97% of people search for unbranded products. So, businesses can take the benefit of this. It attracts the users during the decision-making process. Over two billion searches are done on Pinterest on a monthly basis. The common searches are based on beauty, travel, fashion, food and drinks. Pinterest's ad revenue predicts that it will reach 4.13 billion dollars by 2026. The platform will currently generate ad revenue of 0.5 worldwide.
Country-Wise Pinterest Users in 2023
The country-wise Pinterest users are listed below. The list is based on the advertising audience published in April 2023.
USA: The United States has the highest number of Pinterest users, with 90.1 million active users.
Brazil: Brazil follows with 34.2 million active Pinterest users.
Mexico: Mexico has 23.6 million active users on Pinterest.
Germany: Germany has a significant presence with 16.8 million active Pinterest users.
France: France boasts 12.7 million active Pinterest users.
UK: The United Kingdom has 10.1 million active users on Pinterest.
Canada: Canada contributes with 9.7 million active Pinterest users.
Italy: Italy has 9.5 million active users engaging on Pinterest.
Spain: Spain registers 8.1 million active Pinterest users.
Colombia: Colombia has 7.4 million active users actively using Pinterest.
These statistics provide an overview of the number of Pinterest users in different countries as of April 2023, highlighting the user base in each location.
(Source: oberlo.com)
Pinterest Statistics by Demographics
According to the data of January 2023, the United States has a large size audience on Pinterest. with a total of 84.6 million users. Brazil is ranked in second position with 28 million users. Then Mexico and Germany. When it is measured by monthly users, it is among the most popular social media platforms. With regard to image-sharing services, it ranks ahead of Twitter or Reddit. Further, Pinterest has gained popularity among women between the age of 25 to 34 years of age.
Pinterest Marketing Statistics
The pins with new overlay text lead to 9x high aided awareness. People notice more when something is new and unique. And they remember too. So, if you are planning to launch something new, then make sure to spread the word on Pinterest.
About 45% of people in the US with household income use Pinterest. With an audience related to this category, take the chance to advertise your business and luxury brands more on the platform.
85% of pinners use Pinterest when they start any new project. They use the platform to advertise their business or product. They can be of any category.
8% of the pinners have discovered new brands or products on Pinterest. Brand discovery has become a powerful advantage of Pinterest. A new brand or product is discovered easily. So, there is an effective Pinterest marketing strategy. Businesses can reach and engage to larger audience.
(Source: datareportal.com)
User Behavior With Content Trends
The user behavior with the content categories varies significantly. The platform also caters to a wide range of interests and hobbies. Here is an overview of how user behavior differs from various content categories on Pinterest-
Fashion and lifestyle board creation. The user behavior includes the search for fashion inspiration, saving outfit ideas, and exploring the latest trends. Some fashion tips are also included in the search. Like related to clothes, accessories, etc.
Home decor and interior design are also there. The ideas for room makeovers, DIY home projects, etc. users also seek inspiration for home enhancement, collect ideas for particular rooms, and plan the décor updates. Engagement also consists to save and share the pins related to the furniture, décor, and design concepts.
Food and cooking-related boards and ideas. Like recipes, meal planning, and cooking tips. The user behavior includes searching for cooking techniques, and meal preparation ideas. The engagement consists of liking the pins related to ingredients, recipes, and kitchen appliances.
Travel and adventure ideas are also content categories. The travel destinations, vacation planning, and adventure activities. The user behavior consists of researching travel destinations and exploring some travel tips. The content is pinned and shared related to it.
DIY and crafts boards are created. Like some creative ideas, tutorials, and craft projects. Behavior consists of finding the craft inspiration and collecting the DIY project instructions.
Health and fitness-related content category is searched, saved, and shared. Like healthy recipes, motivation, workout routines, etc. Nutrition-related content is also created.
Beauty and skincare content is also created. Like makeup videos, skincare routines, and beauty product suggestions. The user behavior consists of discovering beauty hacks, researching skincare products, and trying some makeup looks.
Weddings and events content is created. It includes to advertise wedding planning business, event décor, party ideas, etc. Decoration concepts are also saved and shared. Engagement consists of planning the wedding details, finding event décor inspiration, and exploring the party themes.
Art and design boards are also created. The design concepts and artistic techniques are also searched. Various art styles are explored, design references are collected and artistic processes are learned.
Parenting and family category content includes parenting tips, child-rearing advice, family activities, etc. User behavior includes seeking parenting advice planning family outings, and gathering educational resources.
The user behavior with these content categories showcases the different interests and aims of Pinterest users. So, it is important to know that the visual and discovery-oriented nature encourages the users to create the boards. Content is explored accordingly that aligns with particular interests and aspirations. It also makes a valuable platform for inspiration and project planning.
Conclusion
Pinterest is a safe, creative, and pleasing platform online. As it provides age verification, private by default functions with vigilant parental controls. They also consist of passcodes for parents to prevent the children from changing privacy settings without permission. It also protects the mental health of users. Pinterest also states that beauty filters are not the function of the platform. It has different policies that protect users from body shaming.
How was Pinterest famous in 2023?
With 463 million active users, Pinterest is famous in 2023. And also with 14th rank in the most active social media platform category.
What is the most searched thing on Pinterest in 2023?
The most searched thing is home and décor, health and wellness, food and drink, beauty and travel
What are the leading countries based on Pinterest audience size as of January 2023?
The United States is the leading country with 84 million users. Followed by Brazil, Mexico, and Germany.
Which country uses Pinterest most?
According to the data collected. The United States is the country where Pinterest is used most. With over 90.1 million Pinterest users.
What percentage of Pinterest users are female?
About 76% are female users of Pinterest.
How much Pinterest usage is on mobile?
85% of the use is on Android and IOS mobile devices.
Barry Elad
Barry is a lover of everything technology. Figuring out how the software works and creating content to shed more light on the value it offers users is his favorite pastime. When not evaluating apps or programs, he's busy trying out new healthy recipes, doing yoga, meditating, or taking nature walks with his little one.
More Posts By Barry Elad