Why Blackbaud Software Is the Nonprofit Management Solution You Need
Kevin Newcomb
Updated · Aug 09, 2023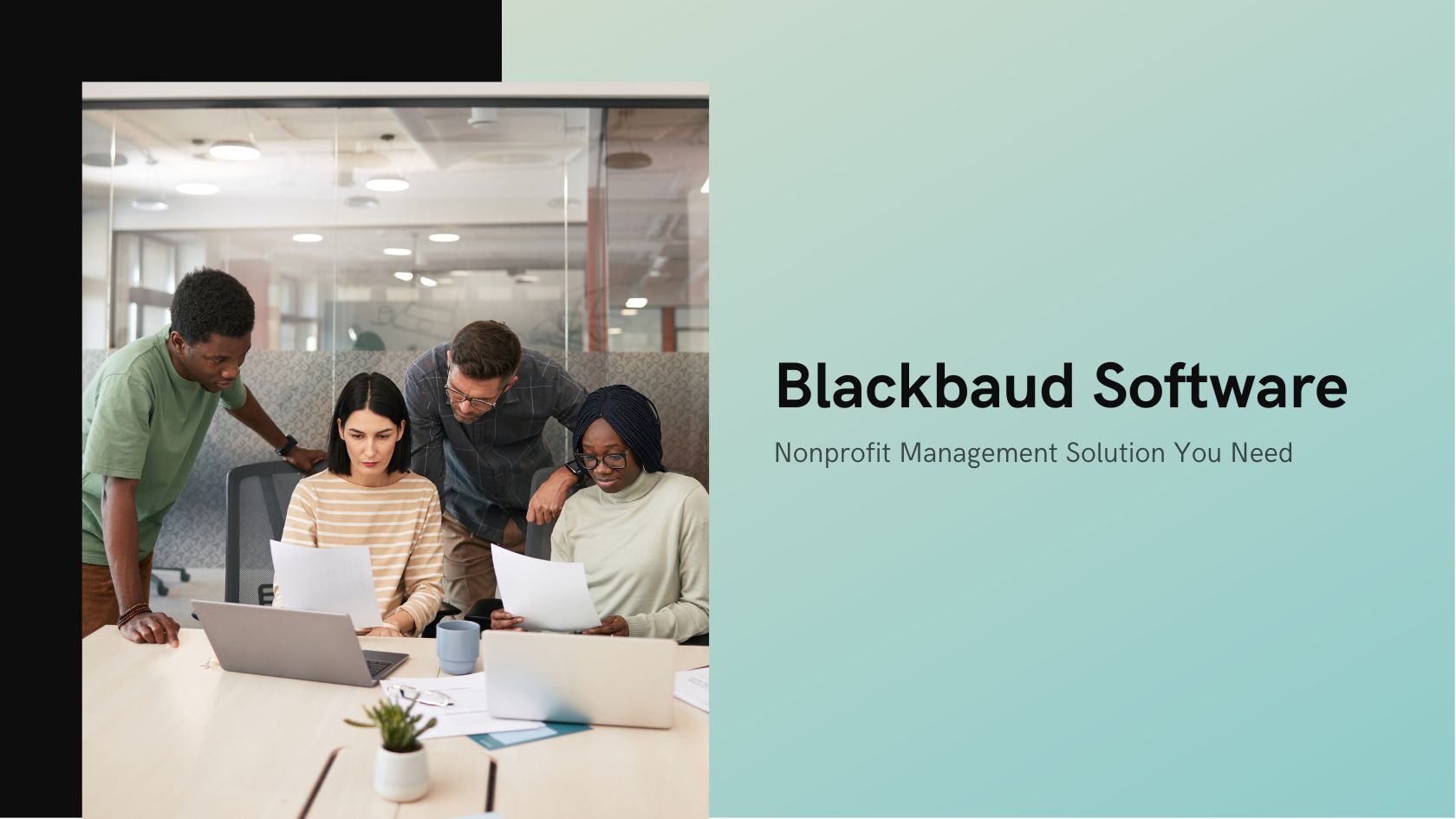 For any nonprofit organization, efficient and effective management of resources is essential for success. With the right tools in place, operations run smoothly, and goals are achieved with minimal effort. Blackbaud software is a leading provider of technology solutions designed specifically for nonprofits and has become an invaluable asset to many organizations. This comprehensive suite of products provides organizations with everything they need to manage their operations effectively and efficiently.
The Benefits of Using Blackbaud Software 
Blackbaud software offers many advantages over other nonprofit management solutions on the market. Its comprehensive platform allows users to manage all aspects of their operations from one system, eliminating the need for multiple applications or databases. The user-friendly interface makes it easy for anyone to learn how to use the software quickly, allowing teams to start using it right away without extensive training or setup time. Additionally, its cloud-based deployment model ensures that data remains secure while providing users with access anywhere they have an internet connection.
With Blackbaud software, organizations can easily track donations and payments as well as monitor expenses related to day-to-day operations such as payroll or inventory costs. It also features powerful reporting capabilities that allow users to analyze data in real-time to make informed decisions quickly and easily. Organizations can also create customized campaigns tailored specifically to their needs which helps them reach more potential donors faster and more efficiently than ever before. Finally, its customer service team is available 24/7 should users encounter any issues or require assistance with anything related to their account or usage of the software itself.
Organizations Can Easily Customize Their Solutions 
Blackbaud's customizable platform allows organizations to tailor every aspect of their solution according to their individual needs and preferences without sacrificing security or reliability in any way whatsoever. For instance, administrators can add custom fields such as donor notes or contact information which helps them keep track of important information about each donor quickly and accurately when needed most – whether it's during a fundraising drive or simply managing daily tasks like sending out thank you emails after receiving donations online via credit card processing services like Stripe payment gateway integration. Furthermore, admins can customize reports by choosing what type of data points they want to be included in each report so they always get what they need when running analytics on past performance metrics. This ensures that teams are always up-to-date on key performance indicators (KPIs) regardless of whether it is budgeting season or not!
Complete Integration With Other Systems And Services  
In addition to offering a fully customizable platform, Blackbaud software also integrates seamlessly with other systems commonly used by nonprofits, such as Salesforce CRM, QuickBooks accounting, Microsoft Office 365, Constant Contact email marketing, etc., ensuring that teams have access to all the necessary information whenever needed, no matter where it's located within different databases across multiple platforms. This eliminates manual data entry tasks while boosting efficiency significantly! Plus, since all these systems are integrated directly into Blackbaud's interface, this makes navigating between different programs much easier than ever before – saving even more time!
A Comprehensive Suite Of Products To Meet Every Need 
Blackbaud offers many different products designed specifically for nonprofits, including fundraising tools like DonorPerfect Fundraising Online, financial management solutions like Financial Edge NXT Accounting Software, volunteer management applications like VolunteerMatters Connections Platform, human resources systems such as HRMS Human Resources Management System (HRMS), membership tracking platforms like MemberClicks Membership Manager Module, plus much more! Each product comes packed full of features designed exclusively for nonprofits making sure you can always access the information necessary to manage your organization perfectly without having to worry about compatibility issues between different programs down the road!
Conclusion: Invest In The Best Nonprofit Management Solution Today  
When looking for a comprehensive nonprofit management solution that meets all your needs now – but still leaves room for growth later on down the road – look no further than Blackbaud Software. Not only does it provide robust feature sets tailored exclusively towards helping charities succeed, but it also integrates seamlessly with other popular programs commonly used within the sector, giving you the best experience possible while achieving maximum efficiency every step of the way!
More Posts By Kevin Newcomb