AI Training Dataset Market Expected To Achieve USD 11.7 Bn In Revenues By 2032, Driven By A 20.5% CAGR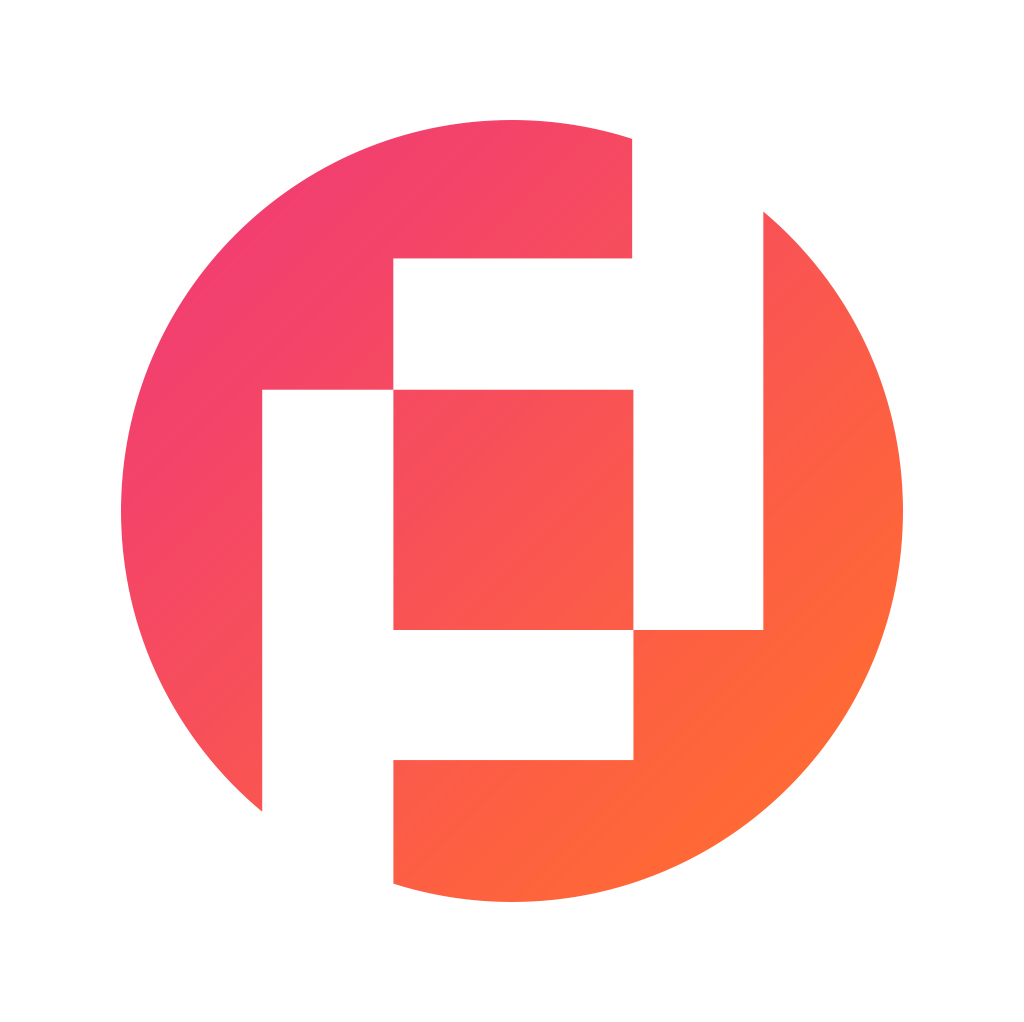 Prudour Private Limited
Updated · Jul 06, 2023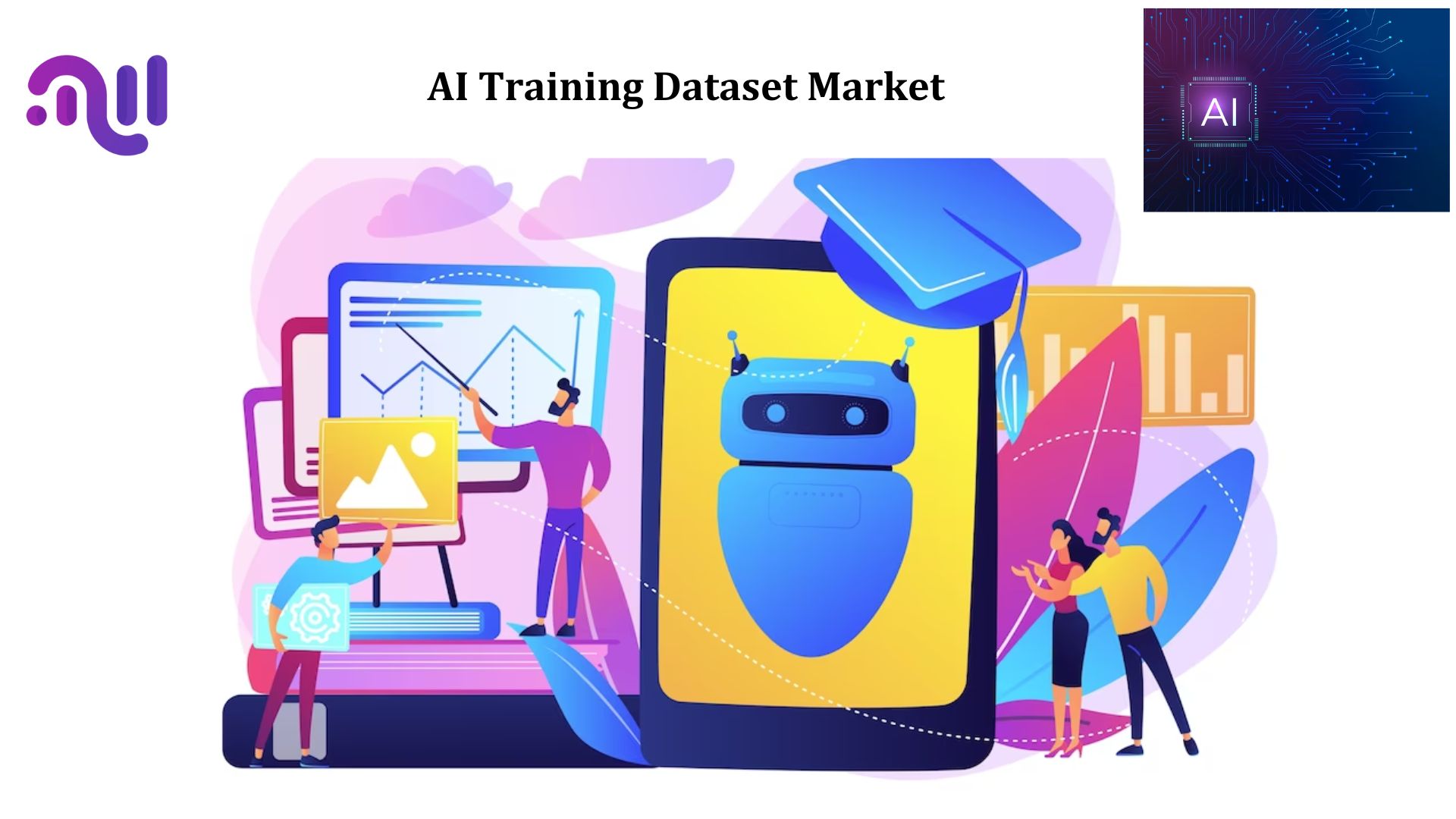 WHAT WE HAVE ON THIS PAGE
Market Overview
Published Via 11Press : The AI Training Dataset Market refers to an industry that supplies datasets used for training artificial intelligence models and algorithms. Such datasets play an integral part in AI development by providing large amounts of annotated or labeled data from which algorithms can gain knowledge.
The AI Training Dataset Market Size Was To Reach USD 1.9 Billion In 2022 And is Projected To Reach a Revised Size Of USD 11.7 Billion By 2032, Growing At A CAGR of 20.5 %
AI training datasets may consist of various forms of data such as texts, images, videos, audio tracks, or sensor information. Human annotators will often label or tag this data to provide ground truth when training AI models based on it for various applications including computer vision, natural language processing speech recognition autonomous vehicles among many more.
To Get Additional Highlights On Major Revenue-Generating Segments, Request the AI Training Dataset Market Sample Report At –   https://market.us/report/ai-training-dataset-market/request-sample/
Due to an increasing need for AI technologies across industries, demand for training datasets for AI models has seen exponential growth. Companies and researchers rely heavily on high-quality datasets in order to produce accurate and reliable AI results from training their models with accurate datasets; consequently, there has been an explosion of diversity-rich representative datasets covering multiple domains and use cases.
Country Wise Insights
| | |
| --- | --- |
| Country | 2022 – Revenue Share (%)  |
| The United States | 25.0 |
| Germany | 10.0 |
| Australia | 5.0 |
| Japan | 5.0 |
| North America | 45.0 |
| Europe | 20.0 |
| United Kingdom | 5.0 |
Key Takeaways
AI Training Dataset Market Is Surging: With the increasing demand for AI technologies across industries, companies, and researchers require high-quality datasets in order to train their AI models effectively.
Training Data Comprises Diverse Types: AI training datasets provide AI models with access to various sources and forms of data such as text documents, images, videos, audio tracks, and sensor readings for training and improving their performance in different applications. This diversity allows AI models to benefit from all kinds of sources while learning quickly in order to be used successfully across applications.
Human Annotators Play Key Role in AI Model Development: Human annotators play an essential part in building AI training datasets by annotating data to provide ground truth that ensures more reliable AI model training results.
Market Players: Many companies specialize in designing and selling AI training datasets. To do this effectively, these firms collect data from multiple sources, annotate it accordingly, package the dataset into suitable training sets for AI models, then conduct quality control to ensure an excellent experience when training their models.
Privacy and Bias Challenges in AI Training Dataset Market: The AI training dataset market faces many obstacles related to data privacy, bias, and ethical considerations. Treating sensitive information with care while eliminating all instances of biases from datasets is paramount if AI models are created that are fair and impartial.
Regional Analysis
North America: This region has long been considered a leader in the AI training dataset market. Major market players like Microsoft, Google, and Amazon as well as an established technological infrastructure have greatly contributed to its expansion here.
Europe: Europe has also emerged as an influential market for AI training datasets. Countries such as Great Britain, Germany, and France have seen considerable advances in research and development relating to artificial intelligence research and development, prompting increased demand for training data in this region.
Asia Pacific: The AI training dataset market in the Asia Pacific has experienced remarkable expansion. Countries such as China, India, and Japan are investing heavily in AI technology while boasting large consumer populations that make these nations lucrative markets for training data providers.
Latin America: Latin America is rapidly joining the global AI training dataset market. Countries like Brazil, Mexico, and Argentina have experienced rapid AI adoption across sectors like agriculture, finance, and retail – creating opportunities for market expansion within this region.
Middle East and Africa: This region is also seeing gradual increases in AI training dataset market growth, driven by countries like United Arab Emirates, Saudi Arabia, and South Africa showing interest and starting to implement artificial intelligence into their industries. Market expansion here can be seen due to increasing investments in AI research & development as well as government programs encouraging innovation & digital transformation.
Drivers
Rising AI Adoption across Industries: Artificial intelligence's popularity across multiple industries is driving an explosion of demand in the AI training dataset market. Organizations use artificial intelligence technologies to enhance operations, accelerate decision-making processes and enhance personalized user experiences – leading to an upsurge in demand in this space.
Advancements in Deep Learning and Neural Networks: Artificial intelligence has seen phenomenal progress thanks to deep learning algorithms and neural networks, making possible complex tasks such as image recognition, natural language processing, and speech recognition.
Expanded Access to Big Data: Digital data has generated an abundance of information known as big data. This vast repository offers opportunities to extract insight and train AI models efficiently – while training datasets comprise different forms such as images, text, audio files, videos, etc.
Emergence of Data Labeling Services: Data labeling plays an essential part in creating training datasets for AI models. Labeling involves annotating or tagging data with meaningful annotations for use during training processes by algorithms, while data labeling services make outsourcing labeling tasks simpler, saving organizations both time and resources while speeding the creation of AI training datasets.
Market Segmentation
Type
End-Use Industry
IT & Telecommunications
Automotive
Healthcare
BFSI
Government
Retail & E-Commerce
Other End-Use Industries
Key Players
Google LLC
Deep Vision Data
Appen Limited
Cogito Tech LLC
Samasource Inc.
Microsoft Corporation
Amazon Web Services Inc.
Scale AI Inc.
Lionbridge Technologies Inc.
Alegion Inc.
Other Key Players
To Understand How Our Report Can Bring a Difference To Your Business Strategy, Inquire About A Brochure at –https://market.us/report/ai-training-dataset-market/#inquiry
Opportunities
As AI technologies gain acceptance across industries, there has been an exponentially expanding need for industry-specific training datasets. Organizations can take advantage of this trend by creating and providing data tailored specifically for specific sectors like healthcare, finance, retail, agriculture, or manufacturing based on understanding individual industry requirements – providing unique pathways of expansion.
Development of Ethical and Bias-Free Training Datasets: Addressing ethical concerns and bias in AI algorithms has become a top priority, which presents dataset providers with an opportunity to develop ethical, representative training datasets free from bias that ensure a balanced representation across demographics, regions, and socioeconomic backgrounds.
Integration of Synthetic and Augmented Data: Synthetic data generation techniques and data augmentation techniques offer opportunities to enrich training datasets with increased quality and diversity. Synthetic data involves simulating real-world situations to simulate reality while data augmentation involves altering existing datasets to increase volume or diversity.
Challenges
Data Quality and Annotation: One of the primary challenges involved with AI training datasets is assuring their quality. AI models require data that is accurate, representative of real-world scenarios they will face when used for training, and difficult or time-consuming to acquire in some niche or specialized domains. Annotating large datasets consistently can also present difficulties. Providing accurate annotation is therefore another great challenge facing providers of such training datasets.
Data Bias and Fairness: Bias in training datasets can lead to unfavorable AI models that perpetuate discrimination and unfairness. Providers must address this challenge of data bias by providing equitable representation across demographic groups, mitigating inherent biases, and encouraging fairness during the training process.
Data Privacy and Security: Handling sensitive and private data presents unique challenges in the AI training dataset market. Companies must abide by stringent data privacy regulations when collecting, storing, processing, or transmitting user data while collecting new datasets or processing existing ones; set providers must utilize robust security measures against unauthorized access, breaches, misuse, and other forms of abuse to keep sensitive and private information safe while simultaneously meeting the demand for diverse datasets – an ongoing struggle faced by this market segment.
Recent Development
Recently, there has been an increased focus on ethical AI development. Dataset providers and organizations are taking measures to combat biases within AI training datasets; efforts are made to make sure training data is representative, diverse, and free from bias; thus aiding responsible and ethical AI development models.
Advances in Data Labeling Techniques: Labeling datasets is an integral component of creating training datasets, and recent developments have focused on increasing both efficiency and accuracy during this step. Automated labeling techniques like semi-supervised and active learning have gained popularity as methods for efficiently labeling large volumes of data faster – helping providers provide labeled training datasets more rapidly than before. These advancements have expedited availability.
Synthetic Data Generation: Artificial intelligence training dataset providers have begun using synthetic data generation techniques more extensively for AI training datasets. Synthetic data essentially involves creating artificial versions of real-world information; its advantages include large-scale and diverse datasets to train AI model algorithms on.
Report Scope
| | |
| --- | --- |
| Report Attribute | Details |
| The market size value in 2023 | USD 1.9 Bn |
| Revenue Forecast by 2032 | USD  11.7 Bn |
| Global Market Growth Rate (2023 to 2032) | CAGR Of 20.5 % |
| Regions Covered | North America, Europe, Asia Pacific, Latin America, and Middle East & Africa, and Rest of the World |
| Historical Years | 2017-2022 |
| Base Year | 2022 |
| Estimated Year | 2023 |
| Short-Term Projection Year | 2028 |
| Long-Term Projected Year | 2032 |
FAQs
Q1: What is the AI training dataset market?
A1: The AI training dataset market refers to the industry that provides curated datasets used to train artificial intelligence (AI) models and algorithms.
Q1: How big is the AI Training Dataset Market?
A1: The global AI Training Dataset Market size was estimated at USD 1.9 billion in 2022 and is expected to reach USD 11.7 billion in 2032.
Q2: What is the AI Training Dataset Market Growth?
A2: The global AI Training Dataset Market is expected to grow at a compound annual growth rate of 20.5%.
Q3:Who are the key companies/players in the AI Training Dataset Market?
A3:Some of the key players in the AI Training Dataset Markets are Google LLC, Deep Vision Data, Appen Limited, Cogito Tech LLC, Samasource Inc., Microsoft Corporation, Amazon Web Services Inc., Scale AI Inc., Lionbridge Technologies Inc., Alegion Inc., Other Key Players
Q4: Why are training datasets important for AI?
A4: Training datasets are essential for teaching AI models to recognize patterns, make predictions, and perform tasks accurately. They provide the necessary examples and labeled data for AI algorithms to learn from.
Q5: What are the challenges in the AI training dataset market?
A5: Some challenges in the AI training dataset market include ensuring data quality and annotation, addressing bias and fairness, managing data privacy and security, and acquiring diverse and representative datasets.
Contact
Global Business Development Team – Market.us
Market.us (Powered by Prudour Pvt. Ltd.)
Send Email: [email protected]
Address: 420 Lexington Avenue, Suite 300 New York City, NY 10170, United States
Tel: +1 718 618 4351
Website: https://market.us/
Content has been published via 11press. for more details please contact at [email protected]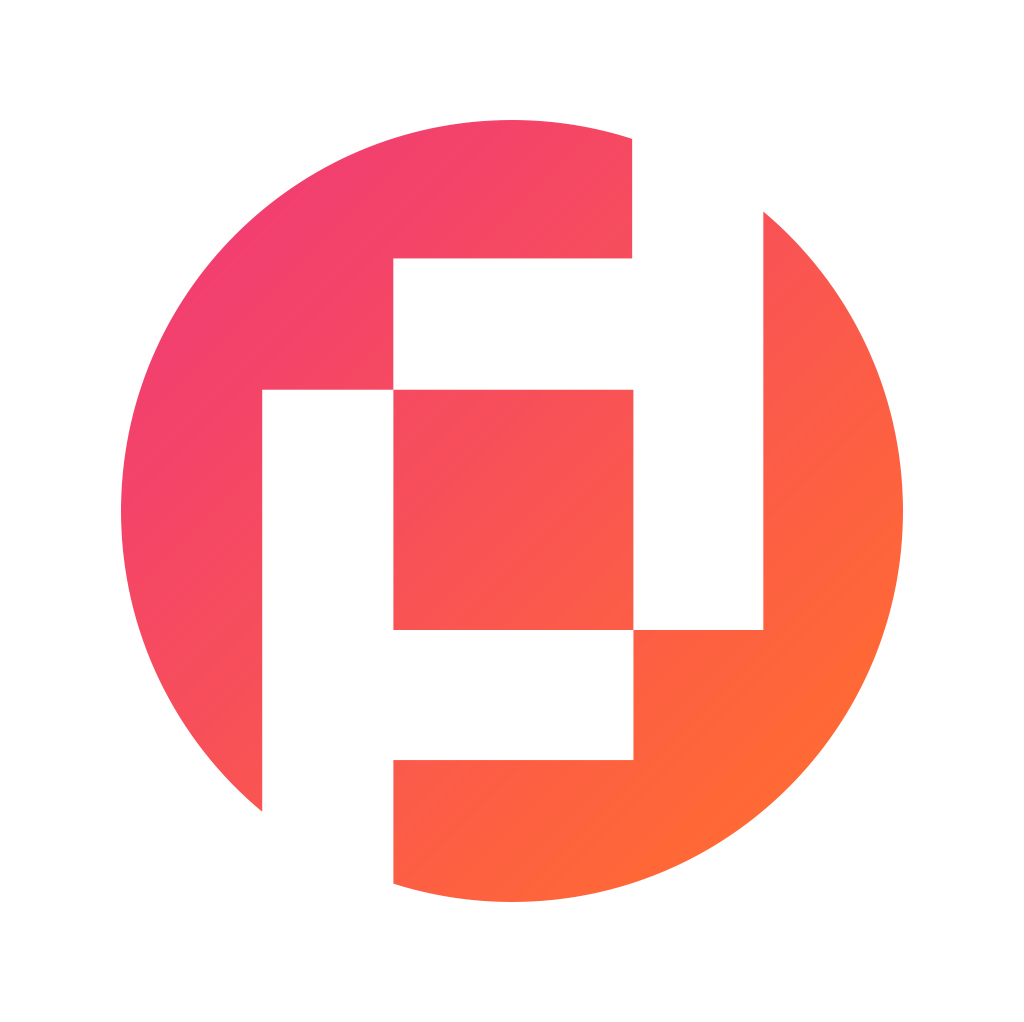 Prudour Private Limited
The team behind market.us, marketresearch.biz, market.biz and more. Our purpose is to keep our customers ahead of the game with regard to the markets. They may fluctuate up or down, but we will help you to stay ahead of the curve in these market fluctuations. Our consistent growth and ability to deliver in-depth analyses and market insight has engaged genuine market players. They have faith in us to offer the data and information they require to make balanced and decisive marketing decisions.
More Posts By Prudour Private Limited