Artificial Intelligence as a Service Market Growth (USD 168.2 Bn by 2028 at 39.6% CAGR) Data by Market.us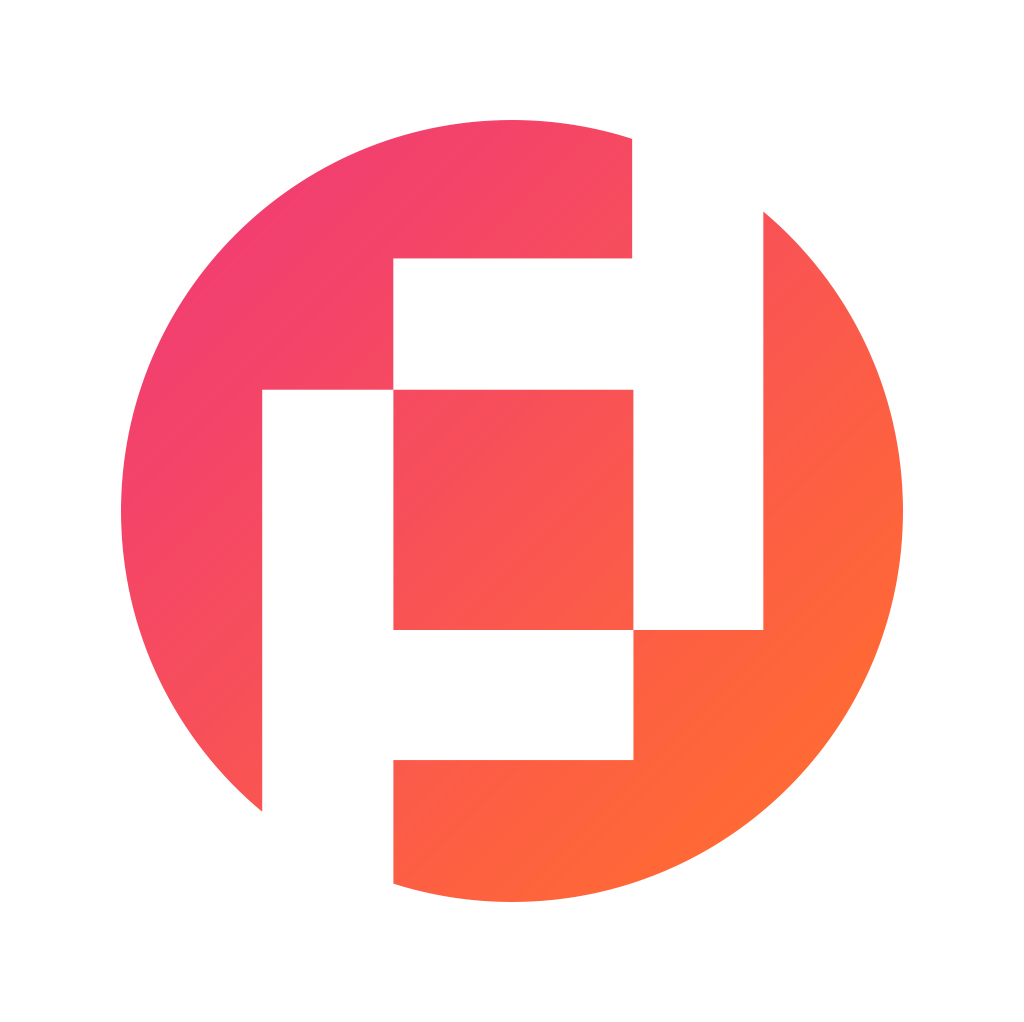 Prudour Private Limited
Updated · May 24, 2023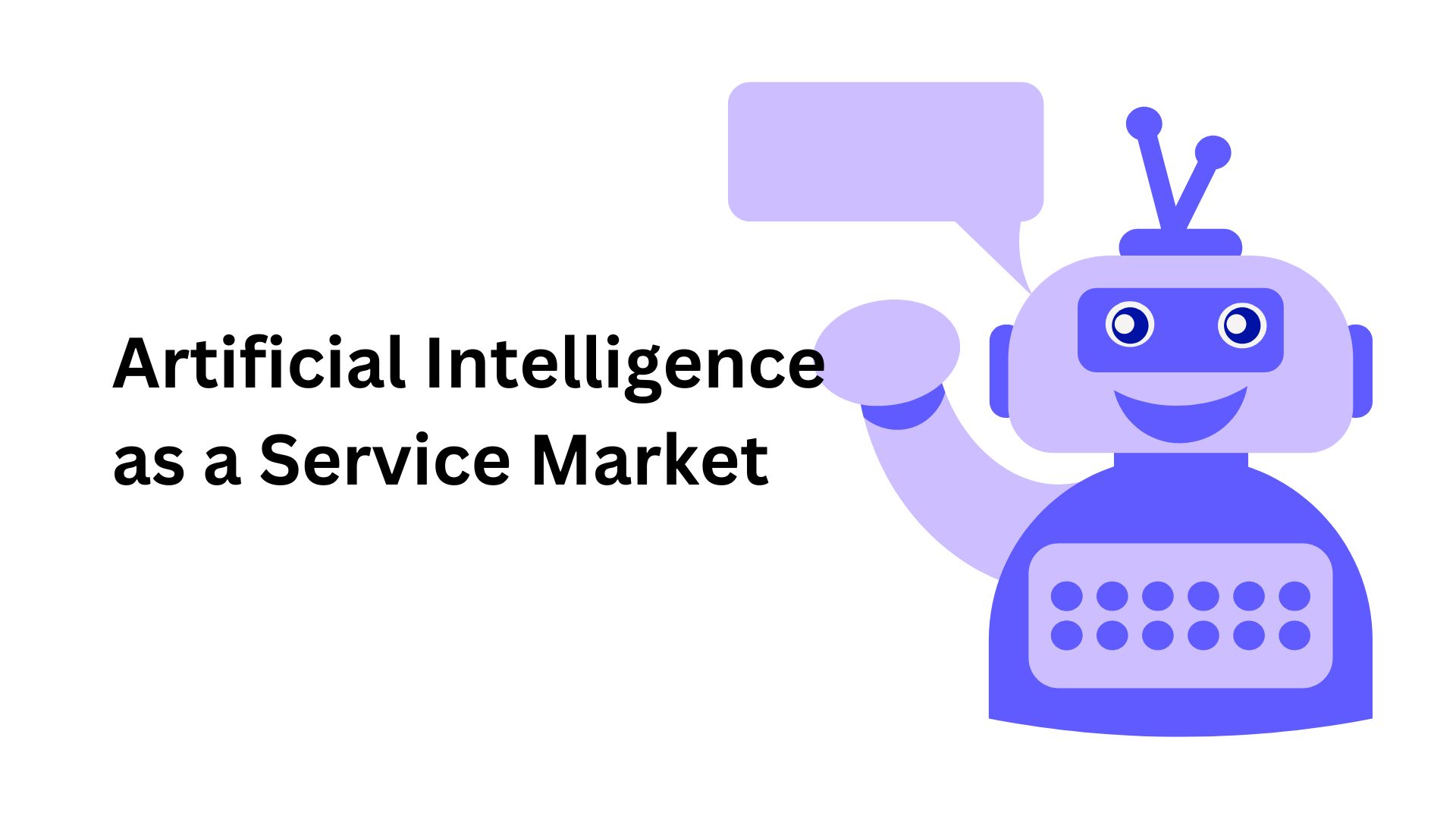 Market Overview
Published Via 11Press : The artificial Intelligence as a Service (AIaaS) market refers to the delivery of AI services through cloud computing platforms. Essentially, it allows businesses and individuals to access AI capabilities without having to invest in expensive hardware or software. This model of delivering AI services has gained popularity due to its cost-effectiveness, scalability, and ease of use. Global Artificial Intelligence as a Service Market is valued at USD 6.5 Bn and is expected to reach USD 168.2 Bn in 2032, with a CAGR of 39.6% from 2022 to 2032. artificial Intelligence as a Service (AIaaS) providers offer different types of AI services such as natural language processing, computer vision, predictive analytics, and machine learning. These services can be accessed via APIs (Application Programming Interfaces), which allow developers to integrate them into their own applications and workflows. The benefits of using an AIaaS approach include faster deployment times for new applications, reduced costs associated with hardware maintenance and upgrades, and the ability to scale up or down based on demand. Overall, by utilizing AIaaS solutions businesses can harness the power of artificial intelligence without investing heavily in infrastructure or expertise.

Key Takeaway
As a service, The software segment was responsible for a large part of the global AI a market until 2022.
Based on technology Machine learning sector held the most market share over the period from 2023 until 2032.
In the context of the enterprise, the large business segment was dominant in 2022.
The Industry Verticle and the BFSI segment will comprise large proportions of the world AI market during the forecast time.
The year 2022 was the one in which North America led the market with the highest share of revenue at 42.0 percent.
Asia-Pacific was able to claim the 25% revenue share in 2022.

Europe will expand at the fastest rate from 2023 to 2032.
Request For Sample Report Here: 
https://market.us/report/artificial-intelligence-ai-as-a-service-market/request-sample/
Regional Snapshot
North America:

North America dominates the AIaaS market. This is primarily due to the presence of big tech firms and their commitments into AI Research and Development.

The United States, in particular, holds a substantial market share with major businesses such as Google, Microsoft, and Amazon Web Services offering AIaaS solutions.

The region has an extensive technology infrastructure, an established cloud computing industry, as well as an enviable community of AI researchers and startups.

Europe:

Europe is one of the most prominent markets for AIaaS as well, with regions like Germany, the United Kingdom, Germany, and France which are the leaders in the implementation of AI technology.

The focus of the region is AI developments in areas including manufacturing, healthcare finance and automotive and is a major driver for market in AIaaS solutions.

European Union regulations, such as the General Data Protection Regulation (GDPR) can influence the design and implementation of AI technologies within the region.

Asia Pacific:

The Asia Pacific region is experiencing an explosive growth rate within the AIaaS market, due to the growing digitalization of the market, the adoption of new technologies, and the investment made into AI Research and Development.

Countries like China, Japan, and South Korea are at the leading edge of AI developments, with firms such as Baidu, Alibaba, Tencent as well as Samsung leading the way.

A large region's population and growing e-commerce industry as well as government initiatives to help promote AI technology contribute to the growth of markets.

Latin America:

Latin America is an emerging market for AIaaS Countries like Brazil, Mexico, and Argentina experiencing an increase in adoption of AI technology across a variety of industries.

The region is benefiting from the growth of initiatives to transform the digital landscape, the increase in investments in AI startup companies, as well as increasing awareness of the power of AI to improve productivity and creativity in business.

Middle East and Africa:

The Middle East and Africa region is seeing a steady acceptance of AIaaS solutions, with some countries such as those of the United Arab Emirates and Saudi Arabia at the forefront.

The governments of the region invest in AI technologies that will diversify their economies, improve public services, and spur technological innovation in fields like healthcare, transportation, as well as energy.
Drivers
Increasing Demand for AI Capabilities: The growing demand for artificial intelligence capabilities across various industries is a significant driver of the AIaaS market. Organizations are seeking AI solutions to enhance business processes, improve decision-making, automate tasks, and gain insights from large datasets.
Cost-Effective Solution: AIaaS offers a cost-effective approach for organizations to leverage AI technologies. Instead of investing in expensive infrastructure and hiring AI experts, businesses can access AI capabilities through cloud-based platforms, paying for the services they use on a subscription or pay-per-use basis.
Scalability and Flexibility: AIaaS provides scalability and flexibility, allowing organizations to scale their AI resources up or down based on their needs. This enables businesses to adapt to changing requirements, handle peak workloads, and explore new AI applications without significant upfront investments.
Access to Advanced AI Tools and Algorithms: AIaaS platforms provide access to a wide range of advanced AI tools, libraries, and pre-built models. Organizations can leverage these tools to accelerate AI development, reduce time-to-market, and benefit from state-of-the-art algorithms and techniques without having to build everything from scratch.
Focus on Core Competencies: AIaaS allows organizations to focus on their core competencies by offloading the complexities of AI infrastructure management and maintenance to service providers. This enables businesses to allocate resources and expertise to their primary business functions while relying on AIaaS for AI-related tasks.
Restraints
Data Privacy and Security Concerns: AIaaS involves processing and analyzing sensitive data, which raises concerns about data privacy and security. Organizations need to ensure proper data protection measures, compliance with regulations, and secure data transfer and storage when using AIaaS platforms.
Dependence on Internet Connectivity: AIaaS heavily relies on stable and high-speed internet connectivity. Organizations in areas with limited internet infrastructure or unreliable connections may face challenges in accessing and utilizing AIaaS services effectively.
Integration Complexities: Integrating AIaaS solutions with existing IT infrastructure and systems can be complex. Compatibility issues, data integration challenges, and the need for seamless integration across multiple platforms may pose hurdles for organizations adopting AIaaS.
Lack of Customization and Control: AIaaS platforms may have limitations in terms of customization and control compared to on-premises AI deployments. Organizations may face restrictions in adapting AI models, algorithms, or workflows to their specific needs, which can limit their ability to achieve highly tailored AI solutions.
Ethical and Bias Concerns: The use of AI technologies raises ethical concerns, including bias in algorithms and decision-making processes. Organizations need to address issues related to transparency, fairness, and accountability to ensure responsible and unbiased use of AIaaS solutions.
Regulatory and Legal Challenges: Compliance with regulations and legal frameworks related to data protection, intellectual property rights, and privacy can be complex in the AIaaS market. Organizations must navigate these regulatory landscapes to ensure compliance and mitigate legal risks.
Opportunities
Industry-Specific Solutions: There are significant opportunities for AIaaS providers to develop industry-specific solutions tailored to the unique needs of sectors such as healthcare, finance, retail, manufacturing, and transportation. AIaaS can be applied to optimize processes, improve customer experiences, enhance predictive analytics, and enable personalized services in these industries.
Small and Medium-Sized Enterprises (SMEs): AIaaS can provide SMEs with affordable access to AI capabilities that were previously available only to large enterprises with substantial resources. This opens up opportunities for AIaaS providers to target the SME segment, offering customized solutions and empowering smaller businesses to leverage AI technologies.
Emerging Technologies: The emergence of technologies such as edge computing, Internet of Things (IoT), and 5G networks presents opportunities for AIaaS. AI capabilities can be deployed at the edge, enabling real-time decision-making and reducing latency. AIaaS providers can explore partnerships and collaborations to integrate AI with these emerging technologies.
Expansion in Developing Markets: Developing markets, particularly in Asia, Latin America, and Africa, offer significant growth potential for AIaaS. Increasing digitalization, rising internet penetration, and the adoption of cloud technologies create opportunities for AIaaS providers to expand their services and cater to the specific needs of these markets.
Customization and Integration Services: As organizations seek to integrate AI capabilities into their existing workflows and systems, there is a demand for customization and integration services from AIaaS providers. Tailoring AI solutions to specific business needs and ensuring seamless integration with other software applications can create opportunities for value-added services.
Make an inquiry before picking up this report @ 
https://market.us/report/artificial-intelligence-ai-as-a-service-market/#inquiry
Challenges
Data Privacy and Security: Ensuring data privacy and security is a critical challenge in the AIaaS market. AI models require access to large datasets, which may contain sensitive information. AIaaS providers need to implement robust security measures, comply with data protection regulations, and build trust with customers regarding data handling practices.
Skill Gap and Talent Acquisition: The shortage of skilled AI professionals is a challenge for both AIaaS providers and organizations adopting AIaaS solutions. AIaaS providers need to invest in talent acquisition, training, and upskilling initiatives to build a skilled workforce capable of delivering and supporting AI services.
Ethical and Bias Concerns: Ethical considerations and the potential for biases in AI algorithms pose challenges in the AIaaS market. AIaaS providers must address issues related to algorithmic transparency, fairness, and accountability to ensure responsible AI usage and mitigate biases in decision-making processes.
Performance and Scalability: AIaaS platforms need to deliver high-performance capabilities and scalable solutions to handle large volumes of data and complex AI tasks. Ensuring efficient processing, minimizing latency, and handling spikes in demand are technical challenges that AIaaS providers must overcome.
Integration Complexity: Integrating AIaaS solutions with existing IT infrastructure and legacy systems can be complex and time-consuming. Compatibility issues, data integration challenges, and the need for seamless integration across multiple platforms pose integration challenges for both AIaaS providers and organizations.
Regulatory Compliance: The AIaaS market is subject to evolving regulations and compliance requirements. Providers need to navigate legal frameworks related to data privacy, intellectual property, algorithmic transparency, and liability. Staying updated with regulations and ensuring compliance can be challenging for AIaaS providers operating in multiple jurisdictions.
Vendor Lock-In: Organizations adopting AIaaS solutions face the challenge of potential vendor lock-in, where switching between AIaaS providers may be difficult due to dependencies on specific platforms, tools, or proprietary APIs. Providers need to offer flexibility and interoperability options to mitigate this challenge.
Key Market Players
Amazon Web Services, Inc.
Microsoft
SAP SE
International Business Machines Corporation
Fair Isaac Corporation
Salesforce, Inc.
Intel Corporation
BigML, Inc.
Google
Siemens
Other Key Players
Key Market Segments
By Service Type
By Technology
Machine Learning
Computer Vision
Natural Language Processing
Other Technologies
By Enterprise Size
Small & Medium Enterprise
Large Enterprise
By Industry Vertical
BFSI
IT & Telecom
Public Sector
Manufacturing
Retail
Healthcare
Energy & Utility
Other Industry Verticals
Top Impacting Factors
Advancements in AI Technologies: The rapid advancements in artificial intelligence technologies, including machine learning, deep learning, natural language processing, and computer vision, are key factors impacting the AIaaS market. Innovations in AI algorithms, models, and frameworks drive the availability of advanced AI capabilities through cloud-based platforms.
Cloud Computing Adoption: The widespread adoption of cloud computing is a major factor driving the growth of the AIaaS market. Cloud platforms provide the necessary infrastructure, scalability, and accessibility to deploy and deliver AI services globally. The increasing demand for on-demand computing resources and cost-effective solutions fuels the adoption of AIaaS.
Big Data and Data Analytics: The availability of vast amounts of data and the need to derive actionable insights from it are driving the demand for AIaaS. AI technologies, when combined with big data and analytics, enable organizations to uncover patterns, make data-driven decisions, and gain a competitive edge. The ability of AIaaS platforms to process and analyze large datasets is a significant factor in their adoption.
Business Process Automation: The automation of business processes using AI technologies is a key factor impacting the AIaaS market. Organizations across various industries are leveraging AIaaS to automate repetitive tasks, improve operational efficiency, and enhance productivity. The ability of AI to handle complex tasks, perform predictive analysis, and optimize workflows contributes to its adoption.
Industry-Specific Applications: The adoption of AIaaS is driven by industry-specific applications and use cases. Industries such as healthcare, finance, retail, manufacturing, and transportation are leveraging AIaaS to enhance customer experiences, optimize supply chains, personalize marketing campaigns, detect fraud, and improve diagnostics, among other applications. The industry-specific demand for AI services influences the growth and customization of AIaaS offerings.
Recent Developments
CornerstoneAI announced their cooperation in August 2022 as they offer ethical and reliable AI solutions and services, joining Carahsoft Technology Corp, a highly acclaimed provider of government IT solutions through reseller partners such as NASA Solutions Enterprise-Wide Procurement V Contract Agreement as well as NCPA membership agreements through reseller partners.Wipro and Eros Investments have joined forces in an apparent agreement that will deliver machine learning and artificial intelligence-powered globalization services, specifically tailored for global media firms and over-the-top (OTT) streaming companies. Using cutting-edge technology this innovative relationship promises a humanlike precision when programming laborious procedures with ease.
Report Scope
| | |
| --- | --- |
| Report Attribute | Details |
| The market size value in 2022 | USD 6.5 Bn |
| Revenue Forecast by 2032 | USD 168.2 Bn |
| Growth Rate | CAGR Of 39.6% |
| Regions Covered | North America, Europe, Asia Pacific, Latin America, and Middle East & Africa, and Rest of the World |
| Historical Years | 2017-2022 |
| Base Year | 2022 |
| Estimated Year | 2023 |
| Short-Term Projection Year | 2028 |
| Long-Term Projected Year | 2032 |
Frequently Asked Questions 
Q: What is the current size of the Artificial Intelligence as a Service Market? A: The Global Artificial Intelligence as a Service Market size is USD 6.5 Billion in 2022. Q: What is the projected growth rate for Artificial Intelligence as a Service Market? A: The Artificial Intelligence as a Service Market is expected to grow at a CAGR of 39.6% from 2023 to 2032. Q: What are some of the key players in the Artificial Intelligence as a Service Market? A: Some of the key players in the Artificial Intelligence as a Service market include Amazon Web Services, Inc., Microsoft, SAP SE, International Business Machines Corporation, Fair Isaac Corporation, Salesforce, Inc., Intel Corporation, BigML, Inc., Google, Siemens, Other Key Players,
Contact:
Global Business Development Team – Market.us Market.us (Powered by Prudour Pvt. Ltd.) Send Email: 

[email protected]

Address: 420 Lexington Avenue, Suite 300 New York City, NY 10170, United States Tel: +1 718 618 4351 Website: https://market.us Content has been published via 11press. for more details please contact at [email protected]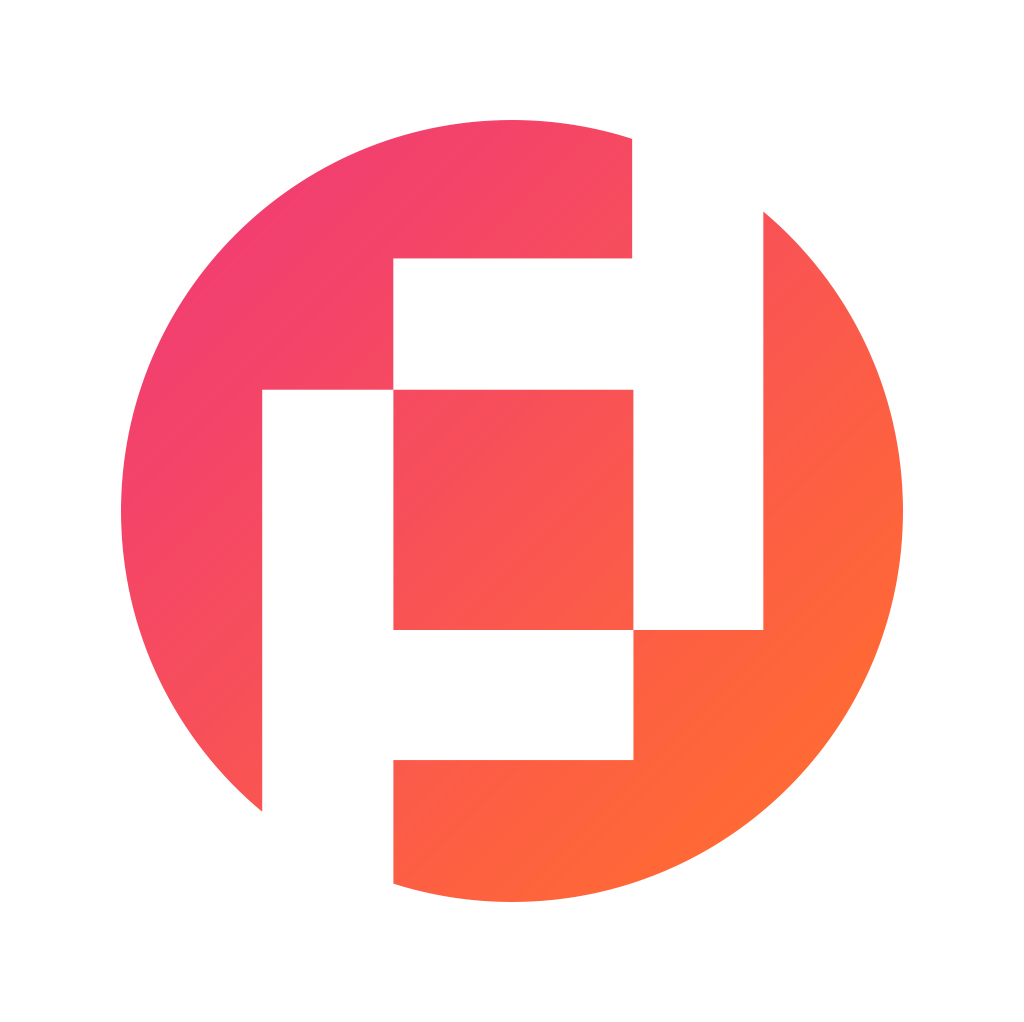 Prudour Private Limited
The team behind market.us, marketresearch.biz, market.biz and more. Our purpose is to keep our customers ahead of the game with regard to the markets. They may fluctuate up or down, but we will help you to stay ahead of the curve in these market fluctuations. Our consistent growth and ability to deliver in-depth analyses and market insight has engaged genuine market players. They have faith in us to offer the data and information they require to make balanced and decisive marketing decisions.
More Posts By Prudour Private Limited