Blockchain in Retail Market size is projected to reach USD 9117.12 Mn by 2033, and Growth rate (CAGR) of 42.8%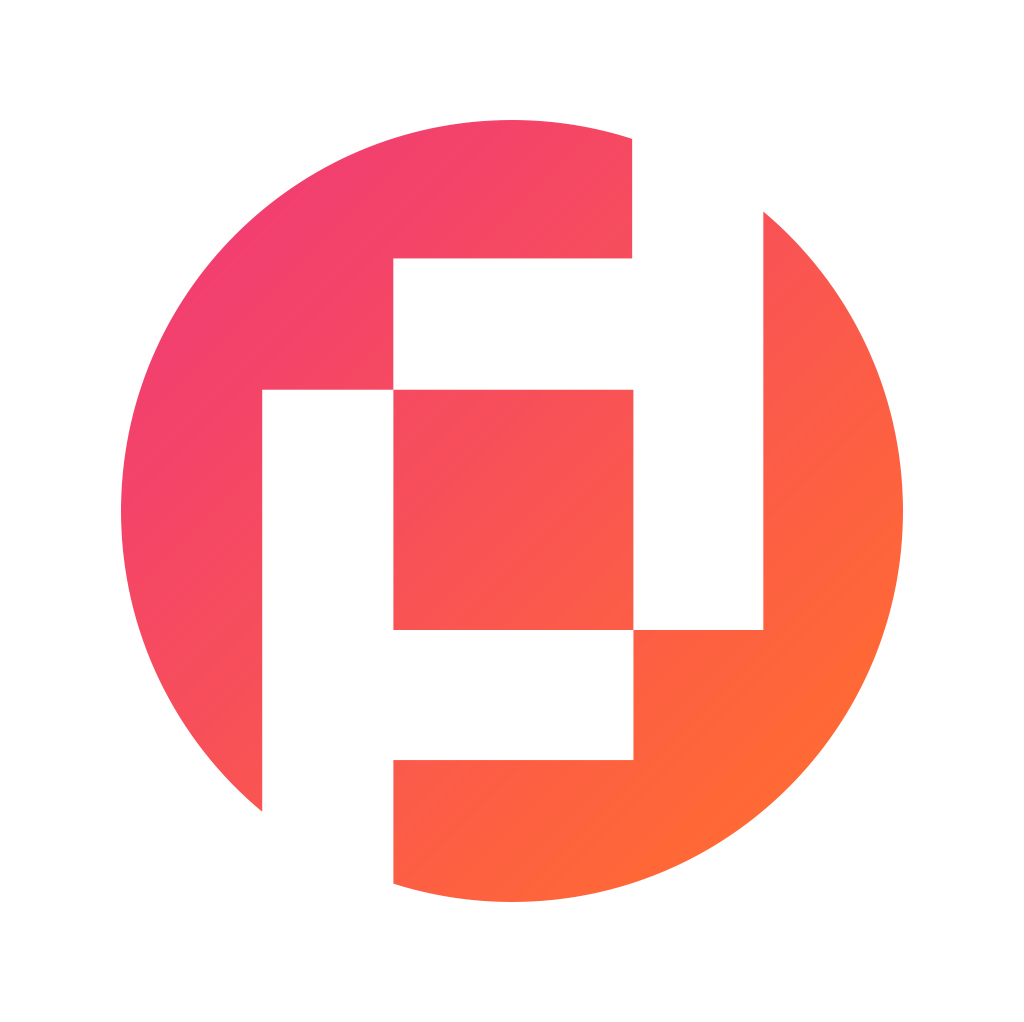 Prudour Private Limited
Updated · Mar 29, 2023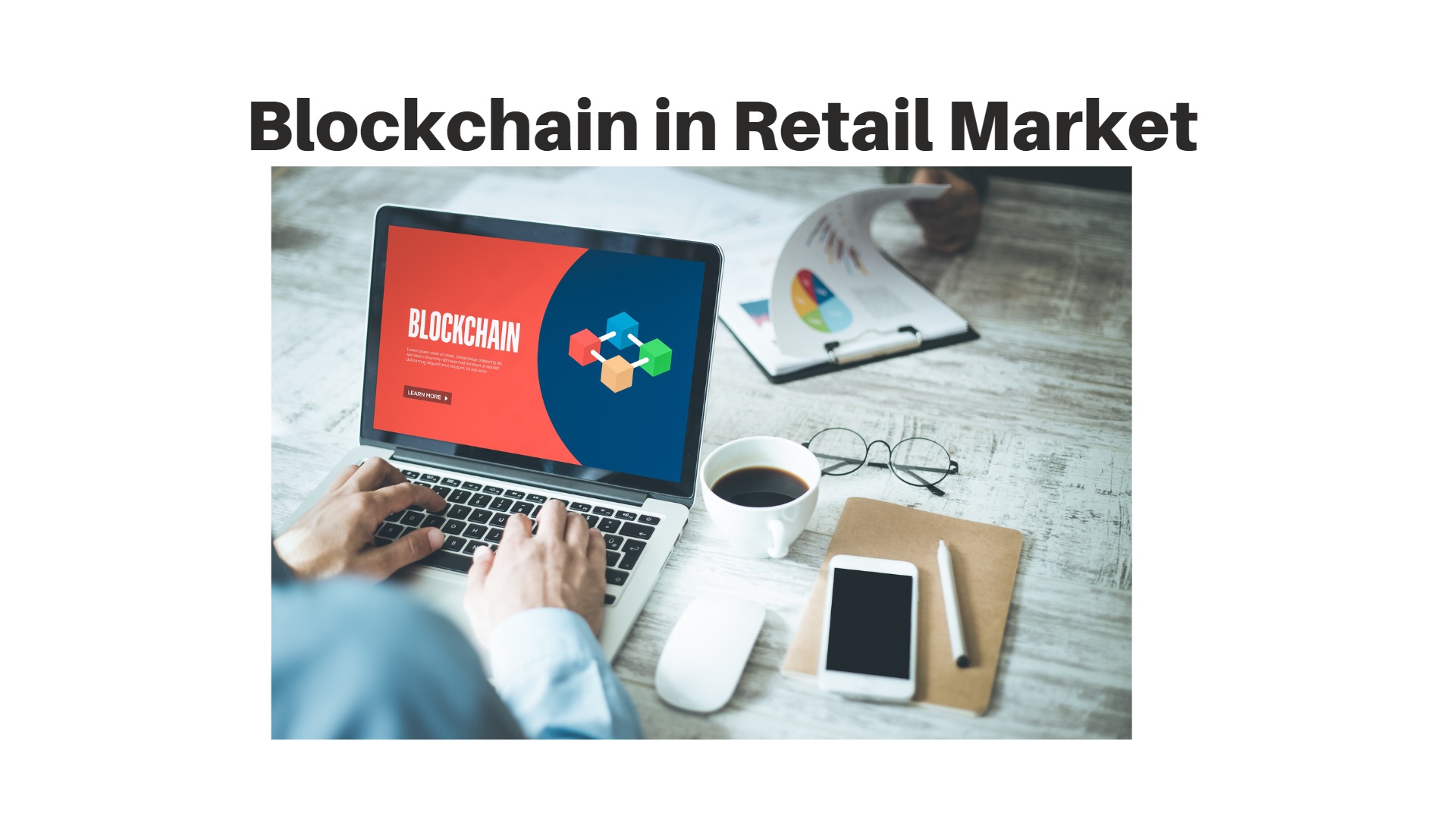 WHAT WE HAVE ON THIS PAGE
Market Overview
Published Via 11Press: Blockchain in Retail Market is increasingly being looked upon as a potential solution to the challenges facing the retail industry. A blockchain is a decentralized, distributed ledger that ensures secure, transparent, and tamper-proof record keeping. One major benefit of blockchain technology for retailers is its capacity to enhance supply chain management. By using it, retailers can track goods from manufacturer to end consumer with full transparency and accountability at every stage of the process – helping reduce fraudulence, counterfeiting, and theft as well as improve inventory management and minimize wastage.
The Blockchain in Retail Market size is expected to reach USD 9117.12 Mn by 2033, up from its current value of USD 258.57 Mn in 2023, growing at an annual compound growth rate (CAGR) of 42.8% from 2023-2033.
Blockchain can also be leveraged to enhance payment systems in retail. Blockchain-based payment platforms offer faster, cheaper, and more secure transactions while facilitating efficient cross-border payments. Another area where blockchain is being explored in retail is loyalty programs. Through using blockchain technology, retailers are able to create more transparent loyalty programs with better rewards for customers while preventing fraud or abuse of the loyalty program – which could be a major issue for retailers.
Key Takeaways
Blockchain technology promotes transparency in the retail market, which is essential for protecting supply chains and reducing fraudulence risks. Retailers can use blockchain to monitor goods from manufacturer to customer, giving real-time insight into each transaction's status. By automating transactions on the blockchain, retailers are able to streamline operations and cut costs. Furthermore, blockchain helps them manage inventory more effectively so there's less chance of overstocking or shortages.
Blockchain technology can enhance customer trust in the retail sector by offering a secure and transparent platform for transactions. Consumers can rest assured that the products they purchase are genuine, while their personal information remains protected. Blockchain also tracks product origins to verify they are genuine – helping reduce counterfeiting issues prevalent throughout many industries. Moreover, blockchain allows retailers to utilize smart contracts which automate much of the buying and selling process, decreasing fraud risk while speeding up transactions.
Click Here To Access Sample Pages Of This Report: https://marketresearch.biz/report/blockchain-in-retail-market/request-sample/
Regional Snapshot
Blockchain in Retail is becoming more and more commonplace in retail due to its capacity for secure, transparent, and efficient transactions.
North America:
North America is expected to lead the market share for blockchain in retail due to major retailers and technology giants such as Walmart, Amazon, IBM, and Microsoft. These firms are exploring various applications of blockchain technology in retail such as supply chain management, loyalty programs, and payment processing.
Europe:
Europe has emerged as a key market for blockchain in retail due to the rising demand for transparency and traceability along the supply chain. The European Union has implemented regulations designed to guarantee this level of accountability, and blockchain technology can play an essential role in meeting those requirements. Retailers such as Carrefour and Nestle are using blockchain technology to give customers details on the origin and journey of their items.
Asia-Pacific:
The Asia-Pacific region is expected to experience significant growth in the blockchain retail market due to e-commerce's increasing adoption and demands transparency and security during transactions. Retailers in this region are exploring various applications of blockchain technology, such as supply chain management, product authentication, and customer loyalty programs. Major players include Alibaba, JD.com, and Rakuten.
Middle East and Africa:
The Middle East and Africa region has seen a remarkable expansion in the blockchain retail market due to the increasing adoption of e-commerce and demand for secure, efficient transactions. There have been several blockchain startups such as Loyyal, which provides loyalty and rewards programs based on blockchain technology.
Latin America:
The Latin American region is expected to see significant growth in the blockchain retail sector due to the increasing adoption of e-commerce and the demand for transparency and traceability throughout supply chains. Retailers in this region are exploring various applications of blockchain technology such as supply chain management and product tracking. Already, several blockchain startups have emerged such as Modum.io which offers supply chain monitoring solutions based on blockchain technology.
Inquire Here & Query for report: https://marketresearch.biz/report/blockchain-in-retail-market/#inquiry
Drivers
Blockchain technology enables the creation of a secure, decentralized ledger that can be utilized to record and monitor goods as they move through their supply chains. Retailers now enjoy enhanced transparency and visibility into their supply chains, which allows them to detect and address problems such as counterfeit products, fraudulence, and supply chain inefficiencies. Blockchain technology is highly secure and resistant to hacking, making it the ideal solution for protecting sensitive data and transactions in retail operations. Blockchain offers retailers the potential to safeguard their customers' personal and financial data, reduce fraudulence risks, and guarantee the integrity of their supply chains. Blockchain technology enables retailers to automate a range of business processes, such as inventory management, payments, and supply chain tracking. Doing so can result in substantial cost savings and improved efficiency, plus faster decision-making that's more accurate.
Blockchain technology can assist retailers in cultivating trust with their customers by offering greater transparency and accountability. Tracking product origins and movements on blockchain proves that their goods are genuine, secure, and ethically sourced – building customer loyalty and increasing brand reputation in the process. Blockchain also enables new business models within retail such as peer-to-peer marketplaces, loyalty programs, and tokenization of assets; these models help retailers stand out from competitors, attract new customers, and generate additional income streams.
Restraints
Blockchain technology holds the potential to revolutionize retail by increasing transparency, eliminating fraudulence, and streamlining supply chain management. Unfortunately, there are several obstacles that may prevent its widespread adoption within this sector.
Cost: Adopting blockchain technology in retail requires a substantial investment in hardware, software, and infrastructure. Small retailers may not have the resources to invest in this technology, which could limit its adoption.
Complexity: Blockchain technology is still developing and its implementation can be complex. Retailers may encounter issues when integrating blockchain with their current systems and processes, which could require additional resources and time.
Regulatory Challenges: The regulatory landscape for blockchain technology is still developing, with no definitive framework in place. This uncertainty could deter retailers from adopting blockchain as they may be reluctant to invest in technology that may face regulatory obstacles in the future.
Limited Scalability: At present, blockchain technology can handle only a certain number of transactions per second; this could prove an obstacle for large retailers with high volumes of transactions.
Absence of Standards: Absent industry standards for blockchain technology, retailers may face interoperability issues when integrating blockchain with their current systems and processes.
Security Concerns: Though blockchain technology is designed to be secure, it's not impervious to attacks. Hackers could exploit vulnerabilities in the system and compromise the safety of the blockchain network, leaving retailers' data exposed.
Opportunities
Blockchain technology holds the potential to revolutionize retail by providing secure, transparent, and efficient transactions. Retailers can utilize Blockchain to monitor product movement from source to shelf – increasing transparency, decreasing fraudulence, and improving product quality. Furthermore, retailers can optimize their supply chains with real-time visibility into inventory levels, shipping times, and delivery status. Moreover, Blockchain payment processing provides low-cost yet secure options; retailers may even accept cryptocurrencies as payment which reduces chargebacks and fraudulence risks.
Blockchain can create a decentralized loyalty program that rewards customers with cryptocurrency or other digital assets, increasing customer engagement and loyalty. Blockchain also aids retailers in combat counterfeiting by creating an audit-proof record of product authenticity – protecting both retailers and customers from counterfeit goods. Finally, Blockchain helps retailers manage customer data securely and transparently; giving customers control over their information and who has access to it.
Challenges
Blockchain technology in the retail industry holds great promise to provide greater transparency, security, and efficiency across various processes like supply chain management, payments, and customer loyalty programs. One major obstacle facing this revolution is adoption; many retailers may not understand its advantages or be hesitant to invest in new equipment. Furthermore, integrating blockchain with existing retail systems requires significant modifications that require significant adjustments from current configurations.
Different blockchain platforms and protocols can cause interoperability issues when multiple parties are involved in a transaction. Current blockchain technology is not yet scalable enough to handle the high volumes of transactions seen in retail markets, while regulations surrounding blockchain technology in retail remain uncertain. Though blockchain is inherently secure, privacy concerns may arise when sensitive information is stored on public blockchains. Implementing blockchain technology can be expensive; retailers may hesitate to invest without seeing an immediate return on their investment.
Market Segmentation
Segmentation on the Basis of Provider:
Application Providers
Middleware Providers
Infrastructure Providers
Segmentation on the Basis of Organization:
Small and Medium-sized Enterprises (SMEs)
Large Enterprises
Segmentation on the Basis of Application:
Supply Chain Management
Identity Management
Compliance Management
Loyalty and Rewards Management
Payments
Smart Contracts
Others (Anti-Counterfeiting, Advertising, and Consumer Data Management)
Key Players
International Business Machines Corporation
Microsoft Corporation
SAP SE
Deloitte Touche Tohmatsu Limited
Amazon Web Services, Inc.
Oracle Corporation
Capgemini SE
Accenture plc
Cognizant Technology Solutions Corporation
Coinbase, Inc.
Report Scope
| | |
| --- | --- |
| Report Attribute | Details |
| Market size value in 2023 | USD 258.57 Mn |
| Revenue forecast by 2033 | USD 9117.12 Mn |
| Growth Rate | CAGR Of 42.8% |
| Regions Covered | North America, Europe, Asia Pacific, Latin America, and Middle East & Africa, and Rest of the World |
| Historical Years | 2017-2022 |
| Base Year | 2022 |
| Estimated Year | 2023 |
| Short-Term Projection Year | 2028 |
| Long-Term Projected Year | 2033 |
Recent Developments
Blockchain technology is being applied in supply chain management to provide transparency and traceability. Retail companies are using it to track goods from manufacturer to customer, helping reduce fraudulence and counterfeit products along the way. Blockchain technology is being utilized to create decentralized loyalty programs. Customers earn points that can be redeemed for discounts or other rewards, with the security of blockchain ensuring these rewards remain secure and the customers are in control of their rewards. Retail companies are using this same blockchain technology to create payment systems that are more secure and faster than traditional methods; peer-to-peer transactions without the need for intermediaries are possible through this new payment model.
Blockchain technology is being utilized to authenticate products. Retail companies use it to generate digital certificates that prove a product's legitimacy, helping prevent fraud and counterfeit items from entering the market. Retail businesses also turn to blockchain for secure customer data management; blockchain creates an unbreakable decentralized database that shields customer information from cyber attacks such as hacks. Retail businesses are also utilizing blockchain for monitoring the sustainability of their products; blockchain provides full traceability of production and disposal processes which helps reduce waste production while promoting sustainability.
Key Questions
1. What is blockchain technology?
Blockchain is a decentralized digital ledger technology that stores information across an extensive network of computers. This data is secured in an unalterable, irreversible fashion so it cannot be altered or deleted without the unanimous agreement of all members involved in the system.
2. How Can Blockchain Be Utilized in the Retail Market?
Blockchain technology has numerous applications in retailing. It can be utilized for tracking product origins and authenticity, managing supply chains, increasing transparency and accountability, as well as facilitating secure, efficient transactions.
3. What are the Benefits of Utilizing Blockchain in Retail Marketing?
Utilizing blockchain in retail can offer numerous advantages, such as improved transparency, reduced costs, greater efficiency, enhanced security and customer trust and satisfaction.
4. What are the challenges of using blockchain in retail?
Some of the issues facing retailers when adopting blockchain include regulatory uncertainty, interoperability issues, scalability concerns and the requirement for standardized protocols and governance models.
Contact us
Contact Person: Mr. Lawrence John
Marketresearch.Biz (Powered By Prudour Pvt. Ltd.)
Tel: +1 (347) 796-4335
Send Email: [email protected]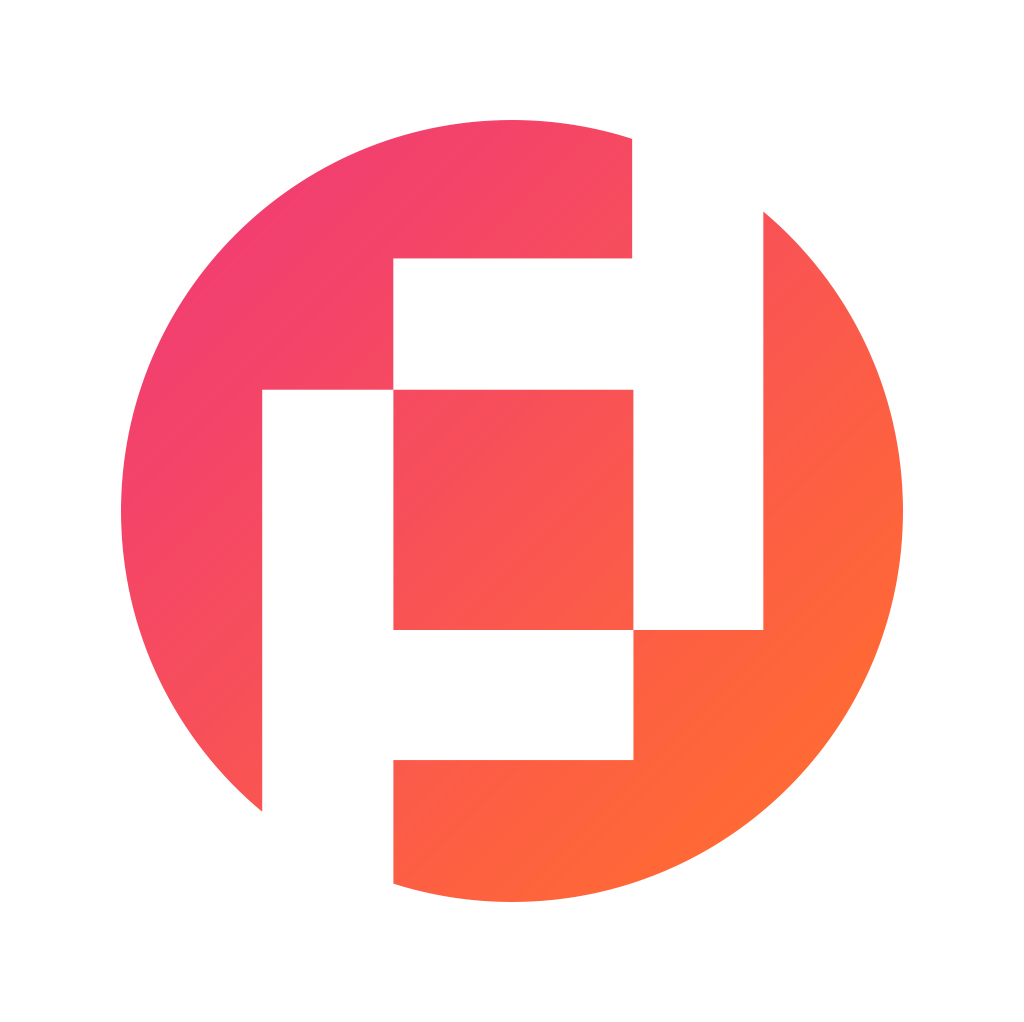 Prudour Private Limited
The team behind market.us, marketresearch.biz, market.biz and more. Our purpose is to keep our customers ahead of the game with regard to the markets. They may fluctuate up or down, but we will help you to stay ahead of the curve in these market fluctuations. Our consistent growth and ability to deliver in-depth analyses and market insight has engaged genuine market players. They have faith in us to offer the data and information they require to make balanced and decisive marketing decisions.
More Posts By Prudour Private Limited