Global Virtual Router Market is expected to reach USD 1826.12 Mn by 2033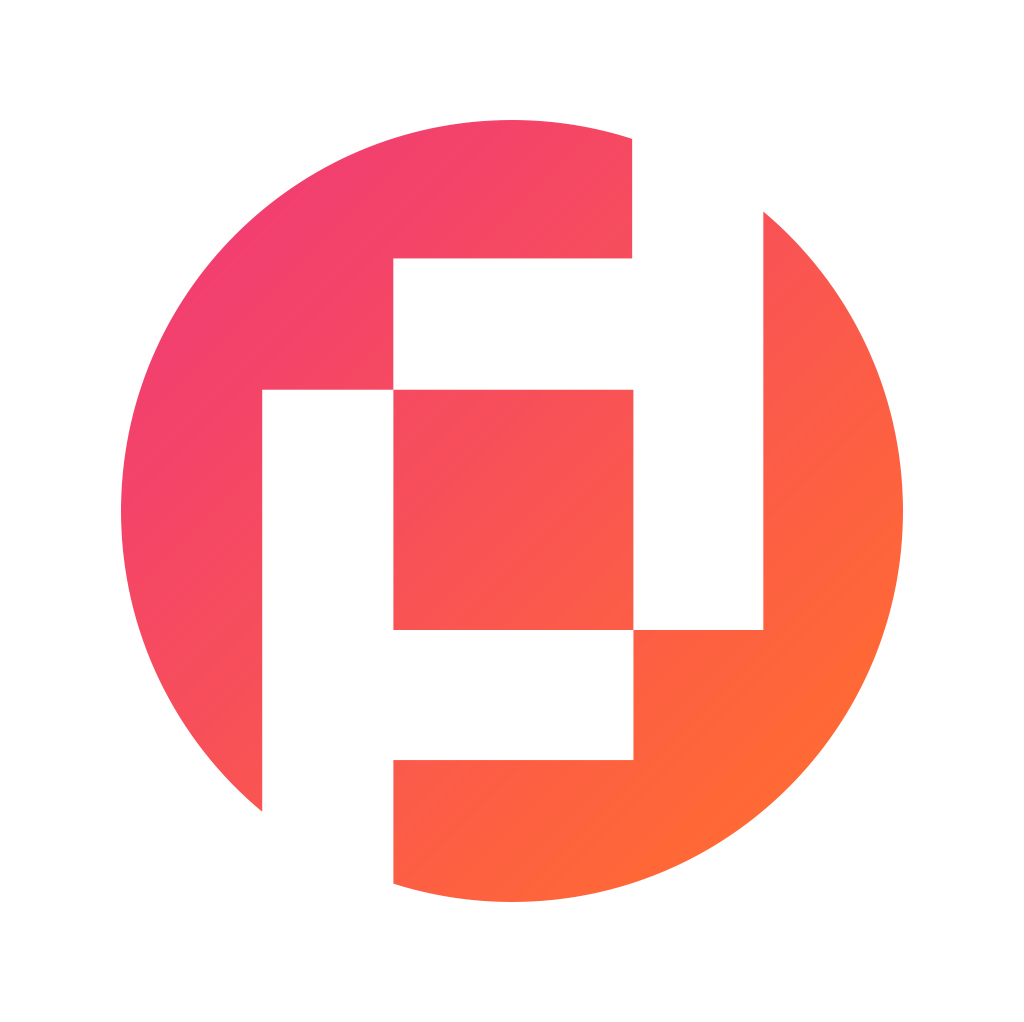 Prudour Private Limited
Updated · Mar 15, 2023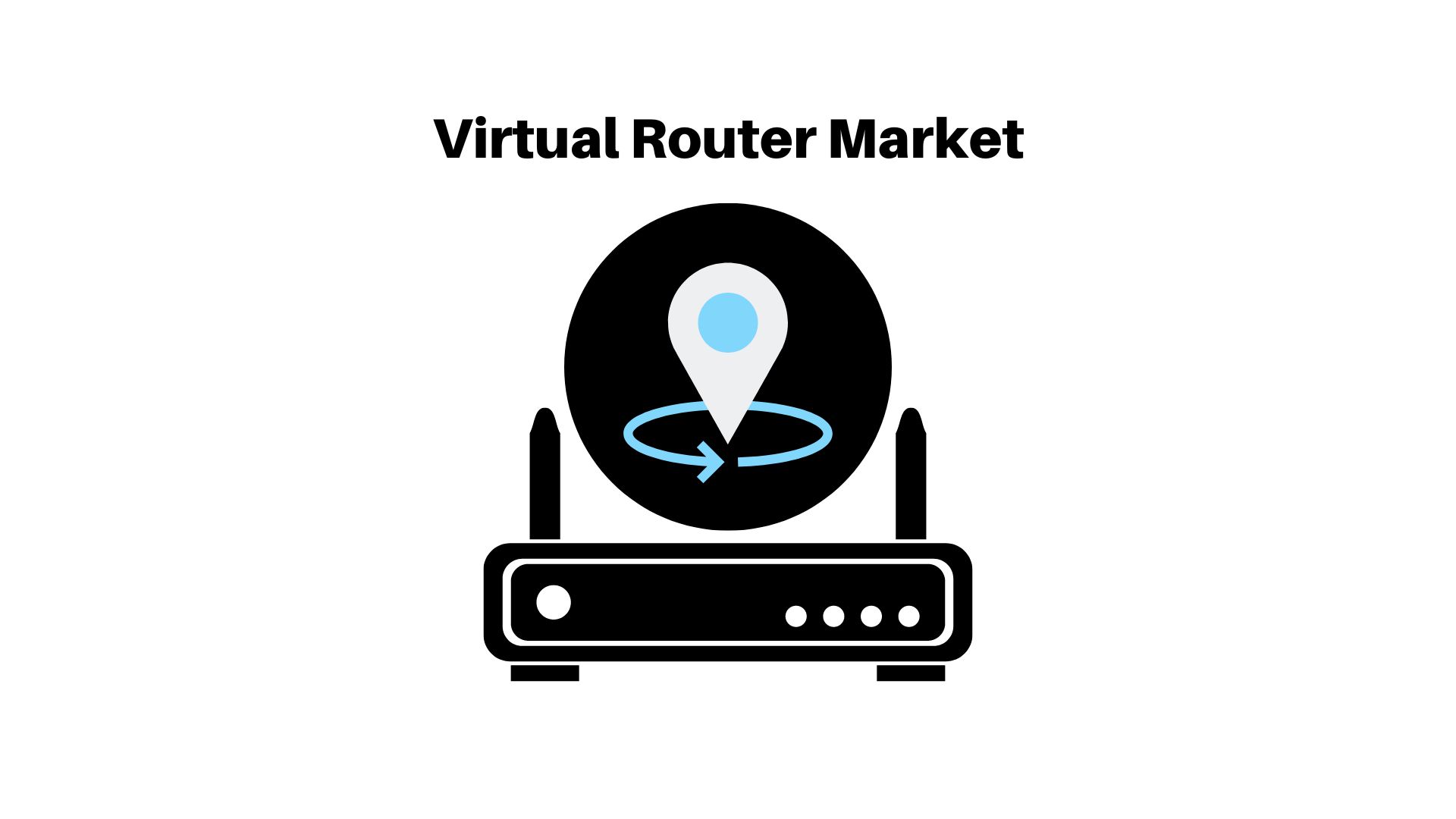 WHAT WE HAVE ON THIS PAGE
Market Overview
Published Via 11Press: The Virtual Router Market is a rapidly expanding segment of the network infrastructure industry. Virtual routers are software-based routing systems that can be implemented on various platforms such as virtual machines, cloud-based systems and bare-metal Routers.
The growing need for flexible and scalable networking solutions has been a primary driving factor of the virtual router market. Virtual routers offer several advantages over traditional hardware-based routers, such as easier setup, greater scalability, and reduced cost. Furthermore, virtual routers can be seamlessly integrated with other virtualized network functions like firewalls or load balancers to form an extensive virtual infrastructure.
Global Virtual Router Market is expected to reach USD 1826.12 Mn by 2033, up from USD 254.13 Mn in 2023. This growth rate CAGR of 21.8% is forecast for the period 2023-2033.
The virtual router market is segmented based on component, deployment type and end-user. By component, the market is divided into solutions and services; by deployment type, it's divided into cloud-based and on-premises options; finally, by end-user, it's broken down into service providers, enterprises and data centers.
Key Takeaways
Virtual routers are becoming more and more popular due to their flexibility and cost efficiency. They enable businesses to create virtual networks without the need for physical hardware, saving them both time and money in the process.
The market for virtual routers is expected to experience rapid growth over the coming years due to the rising adoption of cloud computing, software-defined networking (SDN), and network function virtualization (NFV).
North America is forecasted to be the leading market for virtual routers, followed by Europe and Asia-Pacific due to the widespread adoption of cloud computing and SDN technologies in these regions.
The demand for virtual routers is being driven by various industries, such as telecom and IT, government/defense, healthcare, and retail. These organizations are adopting virtual routers to enhance their network performance while cutting costs.
The leading players in the virtual router market include Cisco Systems, Huawei Technologies, Nokia Corporation, Juniper Networks and Ericsson. These firms are investing heavily in R&D to enhance their products and gain a competitive edge.
Security concerns regarding virtual routers remain a significant obstacle for the market. Since they rely on software-based solutions, they are particularly vulnerable to cyber attacks; thus, adequate security measures must be put in place.
Take a look at the PDF sample of this report: https://marketresearch.biz/report/virtual-router-market/request-sample/
Regional Snapshot
Globally, the virtual router market is witnessing tremendous expansion; North America leads in terms of market share due to its high adoption of advanced networking solutions and the presence of major players within this region.
In Europe, the market for virtual routers is expanding rapidly due to rising demand for high-speed connectivity and cloud-based services. The Asia Pacific region is forecasted to experience significant growth over the coming years due to increasing interest in virtualization and cloud computing among countries such as China and India.
Industry verticals driving demand for virtual routers include telecommunications, healthcare and banking & finance. With an increasing need for secure and dependable network solutions in these sectors, demand for virtual routers is expected to surge.
Overall, the virtual router market is expected to maintain its growth trajectory in the coming years due to the rising adoption of cloud computing, virtualization, and software-defined networking (SDN) technologies.
Drivers
Increased Adoption of Cloud-based Services: As more businesses move their operations into the cloud, a need for virtual routers that can connect these cloud services to corporate networks. Virtual routers offer similar functionality as traditional hardware-based routers but with greater scalability and flexibility.
Rising Demand for Network Virtualization: As companies seek to optimize their networks and reduce expenses, virtual routers have become a popular solution. With these overlays, multiple virtual networks can be run on one physical network.
Growth of Software-Defined Networking (SDN): SDN is an architecture designed to make network administrators' lives simpler by separating the control plane from the data plane. Virtual routers play a vital role in SDN, as they enable administrators to regulate traffic between virtual networks more efficiently.
Need for Improved Network Security: With the rise in cyber attacks and the complexity of network infrastructures, network security has become a top concern for businesses. Virtual routers can offer enhanced security features like advanced firewalls and intrusion detection to protect against these threats.
Cost Savings: Virtual routers can be more cost-effective than traditional hardware-based routers, particularly for small and medium-sized businesses. Furthermore, they reduce the need for physical hardware which in turn means lower maintenance and energy expenses.
Inquire or Share Your Questions If Any Before the Purchasing This Report: https://marketresearch.biz/report/virtual-router-market/#inquiry
Restraints
Limited Performance: Virtual routers tend to offer limited performance compared to physical routers, especially when processing packets quickly. This could make them unsuitable for high-performance networking applications like data centers or carrier-grade networks.
Security Concerns: Virtual routers are vulnerable to security risks such as malware and hacking, which could compromise the stability of a network. This is especially relevant in cloud-based environments where virtual routers are frequently employed for providing connectivity between different virtual machines and applications.
Lack of Standardization: Unfortunately, there is currently a lack of standardization in the virtual router market, leading to interoperability issues between different vendors and solutions. This poses serious obstacles for organizations looking to adopt virtual router technology – particularly when dealing with complex networking setups that involve multiple vendors and solutions.
Opportunities
Cloud-Based Networking: As cloud services continue to grow, virtual routers can now be deployed in a cloud environment for seamless connectivity and management of network resources. This presents virtual router vendors with an opportunity to offer their solutions both to cloud service providers and enterprises alike.
Software-Defined Networking (SDN): SDN has enabled the virtualization of network functions, including routers. This presents an opportunity for virtual router vendors to provide their solutions to enterprises using SDN to manage their networks.
Internet of Things (IoT): As more IoT devices connect to the network, scalable and flexible infrastructure is required. Virtual routers offer an economical solution for IoT networks, giving virtual router vendors a chance to target this market.
Network Function Virtualization (NFV): NFV is a technology that virtualizes network functions, such as routers, to boost agility and efficiency in operations. Thus, virtual router vendors are finding an opportunity to provide their solutions to service providers and enterprises adopting NFV.
Telecommunication: Telecommunication companies are increasingly turning to virtual router solutions in order to provide fast internet connections for their customers. This presents an opportunity for vendors who specialize in virtual router solutions to sell their solutions directly to telecom operators.
Challenges
Integration with Legacy Infrastructure: Organizations that have invested heavily in physical networking infrastructure may find it challenging to integrate virtual routers with their current systems. To make the transition smooth and successful, organizations must guarantee that the virtual router works seamlessly with legacy infrastructure.
Security Issues: Virtual routers may be vulnerable to cyber threats and breaches that could negatively affect network performance and availability. To combat this threat, vendors must ensure their virtual routers are equipped with robust security features like firewalls, intrusion detection systems, and encryption protocols.
Limited Functionality: Virtual routers may not offer the same level of functionality as physical routers, particularly in terms of forwarding performance and routing capabilities. To address this challenge, virtual routers should be optimized for specific use cases and applications like cloud computing or software-defined networking.
Cost Effectiveness: Virtual routers can be costly to set up and maintain, especially for organizations requiring high levels of performance and dependability. To address this challenge, organizations may want to consider other deployment models like managed virtual routers or cloud-based networking solutions.
Complexity: Virtual routers may require more effort to set up and manage than physical ones, especially for organizations with limited networking knowledge. To address this challenge, vendors should offer user-friendly interfaces along with comprehensive documentation to make the deployment and management process simpler.
Market Segmentation
By component:
Solution
Integrated solution
Standalone solution
Service
Professional services
Managed services
Training and consulting
By type:
By end-user:
Service provider
Telecom
Data center
Cloud
Enterprises
Key Players
Nokia Corporation
Cisco Systems, Inc.
Brocade Communication Systems Inc.
Huawei Technologies Co., Ltd.
Juniper Networks, Inc.
Net gear Inc.
ASUSTeK Computer Inc.
Edimax Technology Co., Ltd.
Belkin International, Inc.
Xiaomi Corporation
D-Link Corporation
Recent Developments
The cloud is increasingly adopting virtual router solutions: Cloud service providers are increasingly offering these solutions as part of their network infrastructure services. This has spurred the development of cloud-native virtual router solutions tailored for cloud environments.
Growing Adoption of Open-Source Virtual Routers: Open-source virtual routers such as FRRouting, Quagga, and Bird are becoming increasingly popular with network operators and service providers due to their flexibility, scalability, and cost-efficiency.
Expansion of Virtual Router Capabilities: Virtual routers now support a wider array of networking protocols and features, such as IPv6, MPLS, VRF, and VPNs, making them an attractive alternative to physical routers in many scenarios.
Increased Competition among Virtual Router Vendors: The virtual router market is becoming more and more crowded, as established networking giants like Cisco, Juniper Networks, and Huawei expand their virtual router offerings while new players enter the space with innovative solutions.
Report Scope
| | |
| --- | --- |
| Report Attribute | Details |
| Market size value in 2023 | USD 254.13 Mn |
| Revenue forecast by 2033 | USD 1826.12 Mn |
| Growth Rate | CAGR Of 27.6% |
| Regions Covered | North America, Europe, Asia Pacific, Latin America, and Middle East & Africa, and the Rest of the World |
| Historical Years | 2017-2022 |
| Base Year | 2022 |
| Estimated Year | 2023 |
| Short-Term Projection Year | 2028 |
| Long-Term Projected Year | 2033 |
FAQ
Q: What is the virtual Router market?
A: The virtual Router market is a region for programming-based steering arrangements that can be sent on virtual machines or cloud occurrences. This market has developed quickly as additional associations look for adaptable and financially savvy organizing choices that are rapidly and effortlessly introduced.
Q: What are a few key patterns driving the virtual Router market?
A: These incorporate developing distributed computing reception, interest for versatile and adaptable systems administration arrangements, the ascent of programming characterized organizing (SDN) as well as expanded network virtualization requests.
Q: What are a portion of the upsides of virtual routers?
A: Some of them incorporate lower costs contrasted with conventional equipment-based Routeres, more noteworthy adaptability and versatility, less complex sending and the board processes, as well as quick increasing or down of organization assets on a case-by-case basis.
Q: Who are the leading players in the virtual Router market?
A: Notable companies include Cisco Frameworks, Juniper Organizations, Nokia Company, Huawei Innovations, Ericsson, Hewlett Packard Endeavor, IBM Enterprise, Brocade Interchange Frameworks and Arista Organizations.
Q: What are some of the challenges facing the virtual Router market?
A: Some issues facing this space include security and reliability concerns, the requirement for specific skill sets to manage virtual routers efficiently, as well as potential seller security.
Q: What are some of the uses of virtual routers?
Virtual Routers serve a variety of purposes, such as router farm organizing, cloud organizing, programming defined WAN (SD-WAN), virtual private networks (VPNs), and network capability virtualization (NFV).
Contact us
Contact Person: Mr. Lawrence John
Marketresearch.Biz (Powered By Prudour Pvt. Ltd.)
Tel: +1 (347) 796-4335
Send Email: [email protected]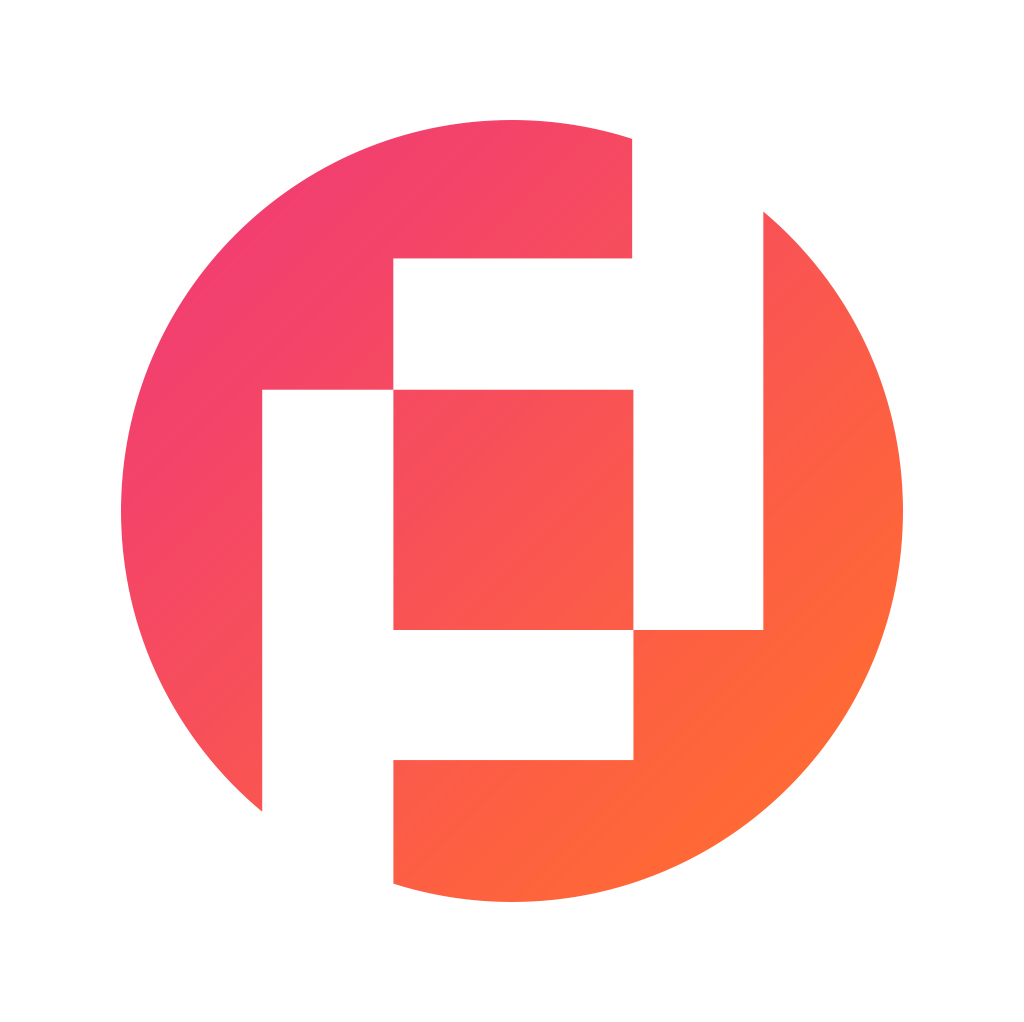 Prudour Private Limited
The team behind market.us, marketresearch.biz, market.biz and more. Our purpose is to keep our customers ahead of the game with regard to the markets. They may fluctuate up or down, but we will help you to stay ahead of the curve in these market fluctuations. Our consistent growth and ability to deliver in-depth analyses and market insight has engaged genuine market players. They have faith in us to offer the data and information they require to make balanced and decisive marketing decisions.
More Posts By Prudour Private Limited