Roofing Materials Market size is expected to be worth around USD 177.6 Billion by 2032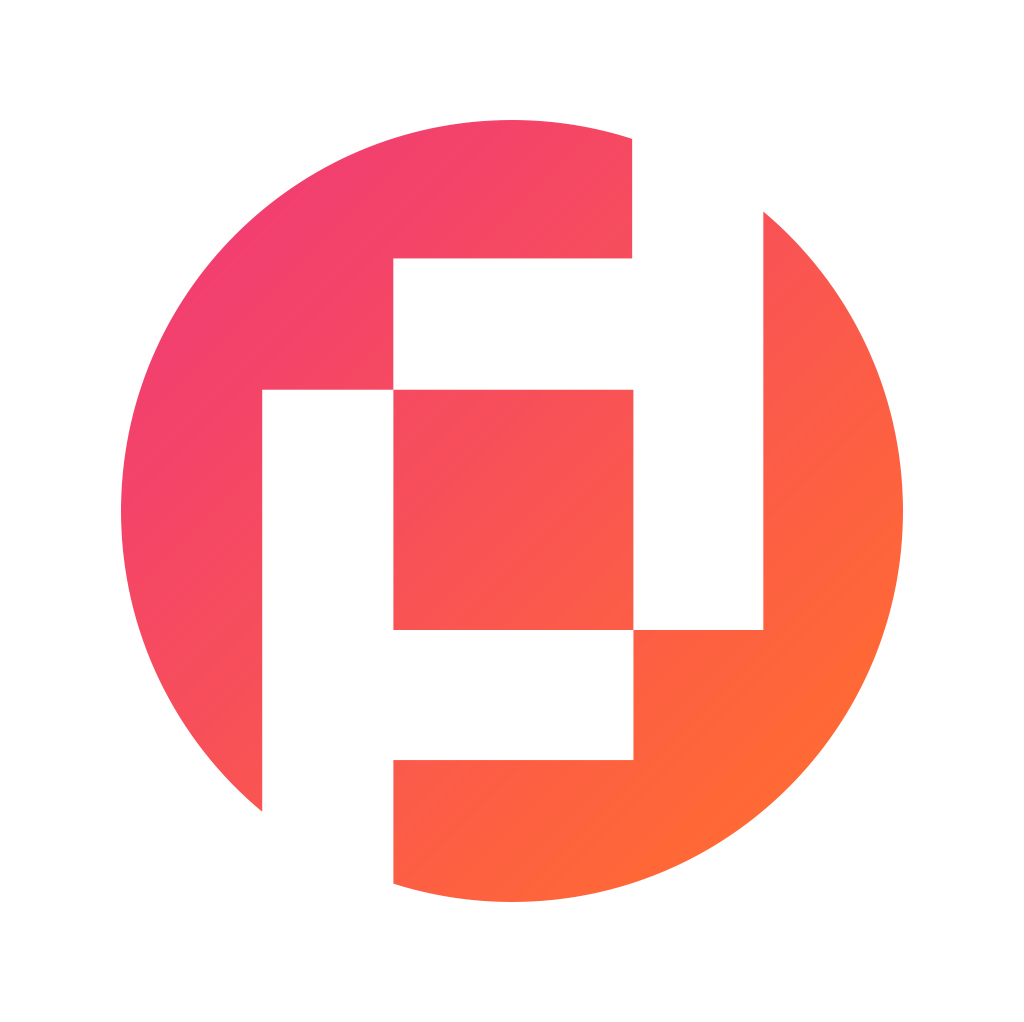 Prudour Private Limited
Updated · Jun 27, 2023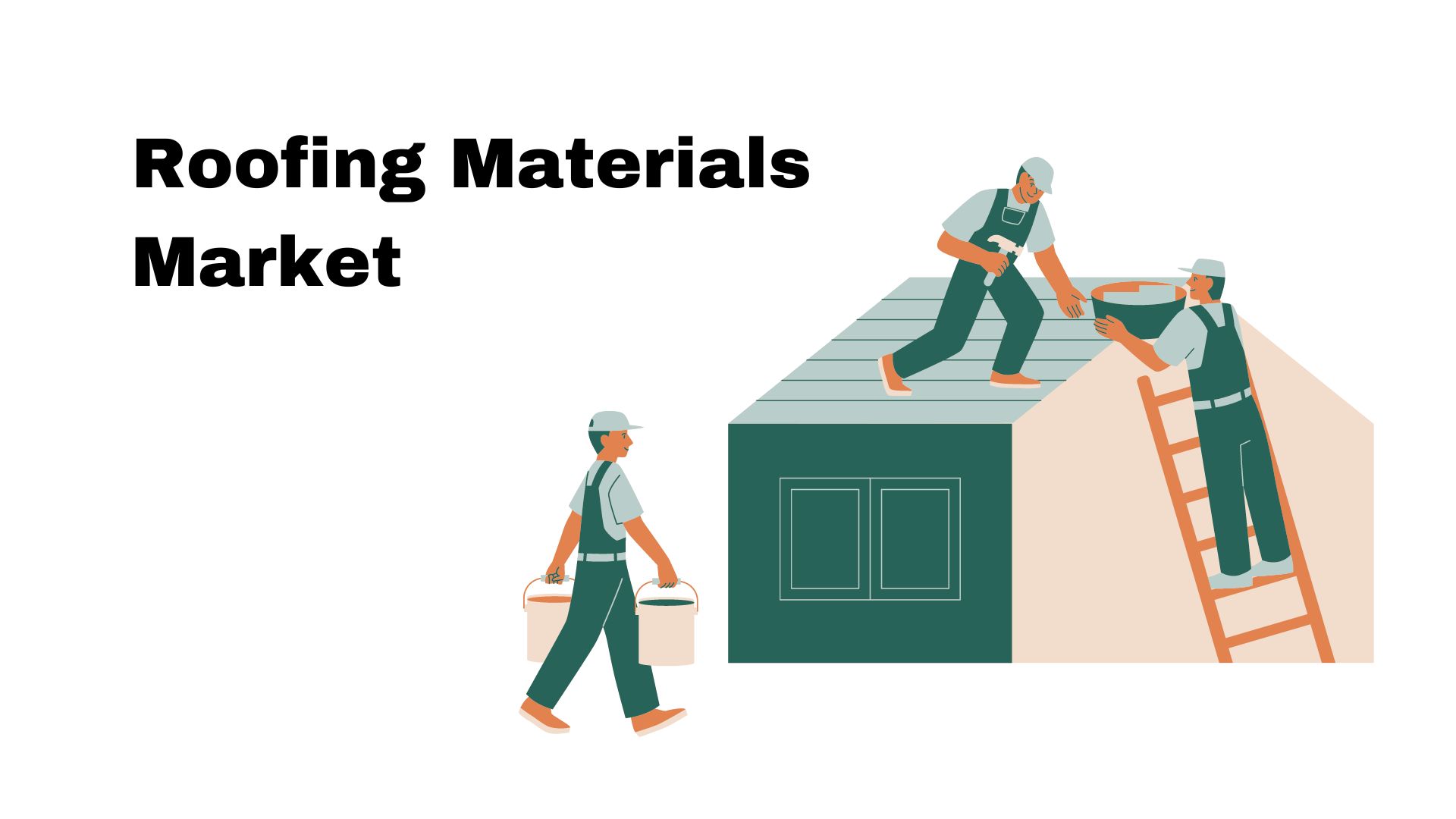 Market Overview
Published Via 11Press : The roofing materials market is a vast and diverse industry, with a wide range of products available to both commercial and residential customers. Some of the most commonly used materials in roofing include asphalt shingles, metal panels, clay or concrete tiles, and wood shakes or shingles. Each material has its unique benefits and drawbacks, such as durability, cost-effectiveness, energy efficiency, and aesthetic appeal.
The Roofing Materials Market size is expected to be worth around USD 177.6 Billion by 2032 from USD 117.8 Billion in 2022, growing at a CAGR of 4.30% during the forecast period from 2023 to 2032.
In recent years, there has been a growing demand for sustainable roofing options that are environmentally friendly while still offering high-performance qualities. This trend has led to an increase in the popularity of green roofs made from recycled materials or vegetation-based systems that help reduce urban heat island effects and improve air quality. Additionally, new technologies have emerged in the market for solar-powered roofing systems that can generate electricity while also providing protection from the elements.
Overall, the global roofing materials market is expected to continue growing at a steady rate as more consumers prioritize investments in home improvement projects. Factors such as climate change concerns and increasing urbanization are likely to influence future trends in the industry by driving innovation toward more sustainable solutions that offer enhanced performance capabilities.
Request For Sample Report Here: https://market.us/report/roofing-materials-market/request-sample/
Key Takeaway
As far as material was concerned in 2022, clay and concrete tile roofing led the market for roofing materials due to increased demands from construction industries.
Residential markets dominated the analysis of applications with respect to market share and revenue share for roofing materials in 2022.
Asia Pacific was the dominant market, representing 32% of total revenue share.
APAC is projected to experience the highest compound annual average compound annual growth among all regions.
North America and Europe are expected to experience rapid expansion as residential and commercial structures rise more quickly.
Regional Snapshot
North America: North American roofing materials market growth has been significant due to building projects currently being completed as well as renovation, along with an increasing need for energy-efficient roofing products such as sustainable asphalt shingles or metal/synthetic hybrid roofing materials that meet sustainability criteria. The United States and Canada appear to be particularly significant drivers in expanding this region's market; demand is particularly strong for weatherproof asphalt shingles or metal/synthetic hybrid materials that offer sturdy support despite the unpredictable climates.
Europe: Europe's roofing materials market has experienced sustained expansion driven by construction industry expansion, urbanization, and an emphasis on energy-saving measures. Major markets for roofing materials in this region include Germany, France, the UK, and Italy; environmentally-friendly products like cement tiles and green roofs have emerged to meet environmental regulations while meeting sustainable building practices standards.
Asia Pacific: Roof materials have experienced exponential growth throughout Asia Pacific due to urbanization, population expansion, and rising disposable income levels. Emerging economies like China, India, and Southeast Asian nations have played key roles in fueling this market expansion; with corrugated sheet metal concrete tiles as well as asphalt roofing shingles becoming more sought-after affordable roofing options than ever in this part of the world.
Latin America: Latin America's market for roofing materials has experienced robust growth due to increasing construction projects coupled with economic development initiatives and government programs promoting affordable housing. Major market segments for roof covering materials are Brazil, Mexico, Argentina, and Chile with concrete tiles, clay tiles, and metal roofing becoming popular due to their durability in harsh weather environments.
Middle East and Africa: Demand for roofing materials across this region has increased due to rapid urbanization, infrastructure expansion, and an interest in sustainable building techniques. Saudi Arabia, United Arab Emirates South Africa Nigeria are all seeing their market shares increase while flat roofing, modified bitumen roofing as well as solar roofing are growing quickly across this area.
Directly Purchase a copy of the report | Quick Delivery Available – buy: https://market.us/purchase-report/?report_id=24236
Drivers
Construction and Infrastructure Development: The growth of the construction industry, including residential, commercial, and infrastructure projects, is a significant driver for the roofing materials market. Increasing construction activities drive the demand for roofing materials.
Renovation and Retrofitting: Renovation and retrofitting projects in both residential and commercial sectors create demand for roofing materials as older structures are upgraded or refurbished.
Energy Efficiency and Sustainability: The emphasis on energy-efficient and sustainable buildings has driven the adoption of roofing materials that offer better insulation, reduced heat transfer, and environmental benefits. Energy-efficient roofing materials, such as cool roofs and green roofs, are gaining popularity.
Urbanization and Population Growth: Rapid urbanization, particularly in emerging economies, is driving the need for new housing and commercial infrastructure, thereby increasing the demand for roofing materials.
Technological Advancements: Advancements in roofing material technologies, such as improved durability, enhanced weather resistance, energy-efficient coatings, and innovative designs, are driving market growth by offering better performance and longer lifespans.
Restraints
Fluctuating Raw Material Prices: The roofing materials market is influenced by the availability and prices of raw materials like asphalt, metal, clay, and concrete. Fluctuating prices can impact the profitability of roofing material manufacturers and influence market growth.
Stringent Regulations and Standards: Compliance with building codes, regulations, and environmental standards can pose challenges for roofing material manufacturers. Meeting these requirements may involve additional costs and affect product development and pricing.
Economic Uncertainty: Economic downturns or market volatility can impact the construction industry and reduce investment in new projects, leading to a slowdown in the roofing materials market.
Limited Skilled Labor: The availability of skilled labor for proper installation and maintenance of roofing materials can be a restraint, especially in regions facing labor shortages or lacking proper training programs.
Opportunities
Growing Demand for Sustainable Roofing: The increasing focus on sustainability and energy efficiency presents opportunities for manufacturers to develop and market roofing materials that meet green building standards and offer environmental benefits.
Adoption of New Roofing Technologies: Emerging technologies, such as solar roofing, integrated photovoltaics, and smart roofing systems, present opportunities for innovation and differentiation in the market.
Renovation and Retrofitting Market: The renovation and retrofitting of existing buildings represent a significant market opportunity for roofing materials as owners seek to upgrade their roofs for improved performance and energy efficiency.
Emerging Markets: Rapid urbanization and infrastructure development in emerging economies present significant growth opportunities for roofing material manufacturers to expand their presence in these markets.
Challenges
Intense Competition: The roofing materials market is highly competitive, with numerous manufacturers offering a wide range of products. Competing on price, quality, and innovation poses challenges for market players.
Environmental Impact: The production, use, and disposal of roofing materials can have environmental consequences, such as carbon emissions, waste generation, and the depletion of natural resources. Addressing these concerns poses challenges for the industry.
Long Replacement Cycles: Roofing materials typically have long lifespans, resulting in longer replacement cycles. This factor can limit the frequency of repeat purchases and impact market growth.
Lack of Awareness and Education: Lack of awareness among consumers, contractors, and architects about the benefits and availability of advanced roofing materials can pose a challenge to market adoption.
Make an inquiry before picking up this report @ https://market.us/report/roofing-materials-market/#inquiry
Key Market Players
GAF Materials Corporation
Atlas Roofing Corporation
Owens Corning
TAMKO Building Products, Inc.
CSR Ltd.
Carlisle Companies Inc.
Crown Building Products LLC
Metal Sales Manufacturing Corporation
Wienerberger AG
Etex
CertainTeed Corporation
Johns Manville
Fletcher Building Limited
Eagle Roofing Products
Boral Roofing
Other Key Players
Key Market Segments
Based on Materials
Asphalt Shingles
Concrete & Clay Tile Roofs
Metal Roofs
Plastic Roofs
Other Materials
Based on Application
Residential
Commercial
Industrial
Top Impacting Factors
Construction and Infrastructure Investments: The level of construction and infrastructure investments in residential, commercial, and industrial sectors directly impacts the demand for roofing materials. Economic growth, population growth, urbanization, and government initiatives for infrastructure development play a crucial role in driving the market.
Building Codes and Regulations: Building codes and regulations related to safety, energy efficiency, environmental impact, and fire resistance affect the selection and use of roofing materials. Compliance with these standards and regulations can shape market demand and influence material choices.
Environmental Concerns and Sustainability: Growing environmental awareness and the emphasis on sustainable construction practices have a significant impact on the roofing materials market. Green building certifications, energy efficiency requirements, and demand for eco-friendly materials are driving the adoption of sustainable roofing options.
Climate Conditions and Weather Extremes: The local climate conditions, including temperature, rainfall, wind, snow, and hail, influence the choice of roofing materials. Roofing materials need to withstand various weather extremes and provide protection and durability in specific climates, impacting market demand for different types of materials.
Technological Advancements and Innovation: Technological advancements in roofing materials, manufacturing processes, and installation techniques drive innovation in the market. New materials, coatings, designs, and systems that offer enhanced performance, energy efficiency, durability, and ease of installation can gain a competitive advantage.
Recent Developments
In February 2021, CSR Ltd. Revealed the acquisition of AFS Systems which is a leading producer of pre-fabricated building systems in Australia. This acquisition is likely to expand companies product portfolio and strengthen its position in the Australian building materials market.
In November 2020, Johns Manville revealed the acquisition of ITW Insulation Systems a leading manufacturer of insulation and waterproofing products for the commercial and industrial markets. This results in the expansion of Johns Manville's product portfolio and strengthens its position in the commercial roofing market.
Report Scope
| | |
| --- | --- |
| Report Attribute | Details |
| The market size value in 2022 | USD 117.8 Bn  |
| Revenue Forecast by 2032 | USD 177.6 Bn |
| Growth Rate | CAGR Of 4.30% |
| Regions Covered | North America, Europe, Asia Pacific, Latin America, and Middle East & Africa, and Rest of the World |
| Historical Years | 2017-2022 |
| Base Year | 2022 |
| Estimated Year | 2023 |
| Short-Term Projection Year | 2028 |
| Long-Term Projected Year | 2032 |
Frequently Asked Questions 
Q: What is the current size of the Roofing Materials Market?
A: The Global Roofing Materials Market size is USD 117.8 Bn in 2022.
Q: What is the projected growth rate for Roofing Materials Market?
A: The Roofing Materials Market is expected to grow at a CAGR of 4.30% from 2023 to 2032.
Q: What are some of the key players in the Roofing Materials Market?
A: Some of the key players in the Roofing Materials Market include GAF Materials Corporation, Atlas Roofing Corporation, Owens Corning, TAMKO Building Products, Inc., CSR Ltd., Carlisle Companies Inc., Crown Building Products LLC, Metal Sales Manufacturing Corporation, Wienerberger AG, Etex, CertainTeed Corporation, Johns Manville, Fletcher Building Limited, Eagle Roofing Products, Boral Roofing, Other Key Players.
Contact:
Global Business Development Team – Market.us
Market.us (Powered by Prudour Pvt. Ltd.)
Send Email: [email protected]
Address: 420 Lexington Avenue, Suite 300 New York City, NY 10170, United States
Tel: +1 718 618 4351
Website: https://market.us
Content has been published via 11press. for more details please contact at [email protected]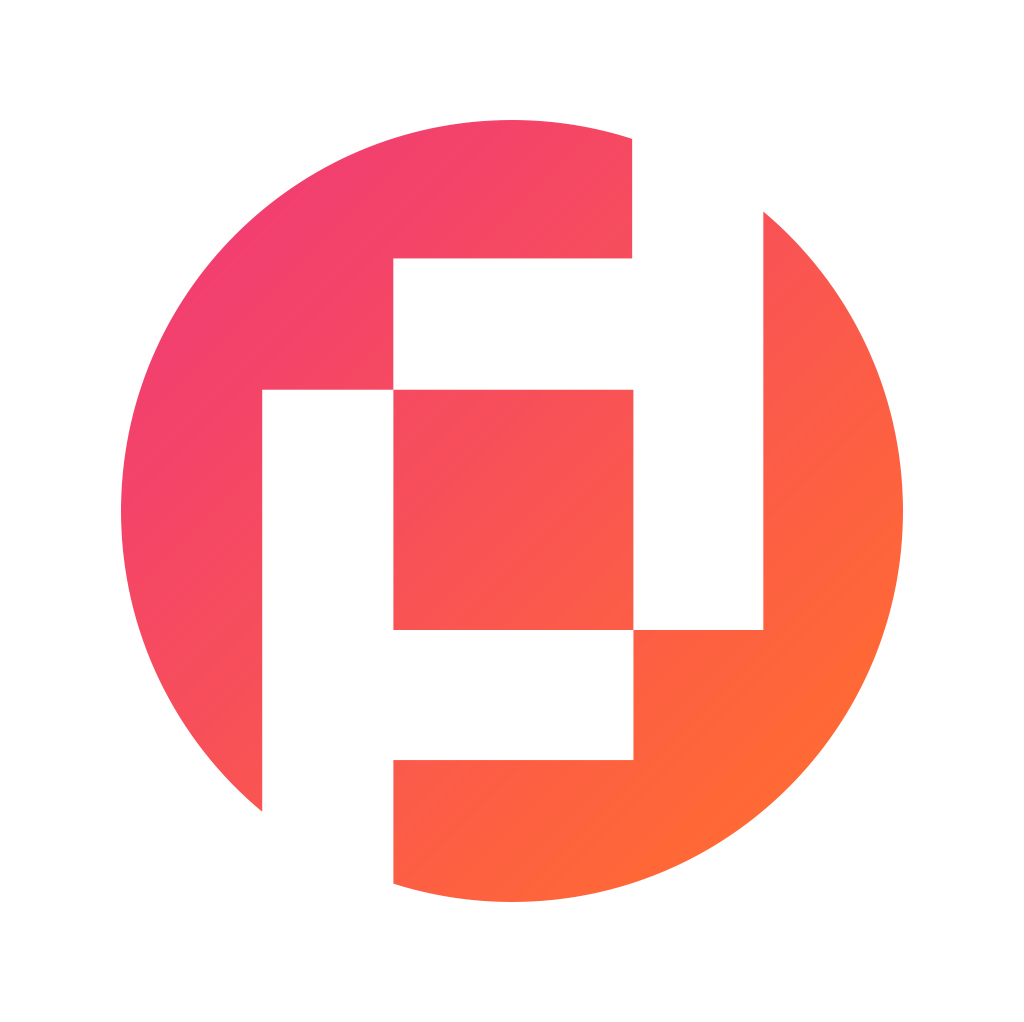 Prudour Private Limited
The team behind market.us, marketresearch.biz, market.biz and more. Our purpose is to keep our customers ahead of the game with regard to the markets. They may fluctuate up or down, but we will help you to stay ahead of the curve in these market fluctuations. Our consistent growth and ability to deliver in-depth analyses and market insight has engaged genuine market players. They have faith in us to offer the data and information they require to make balanced and decisive marketing decisions.
More Posts By Prudour Private Limited