Smart Medical Devices Market Expected To Achieve USD 474 Bn In Revenues By 2032, Driven By 12.3% CAGR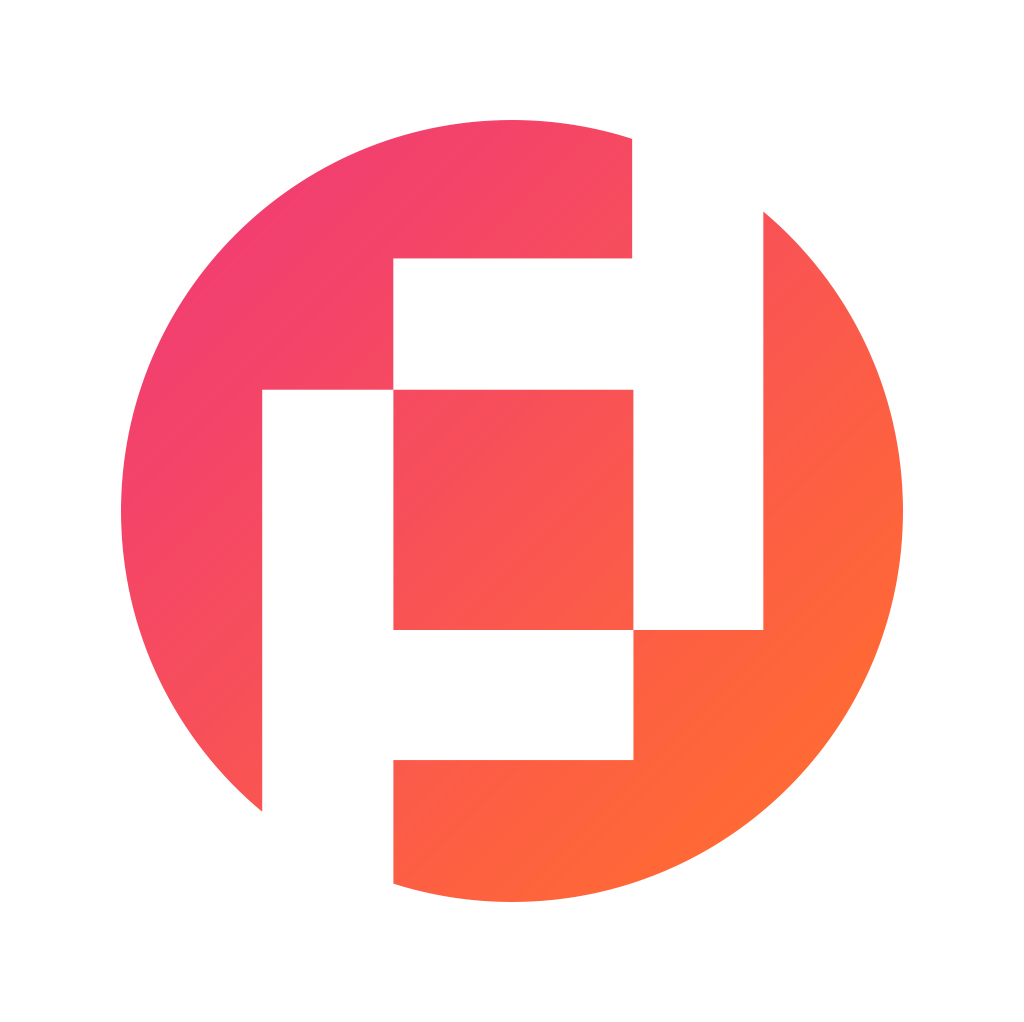 Prudour Private Limited
Updated · Jul 03, 2023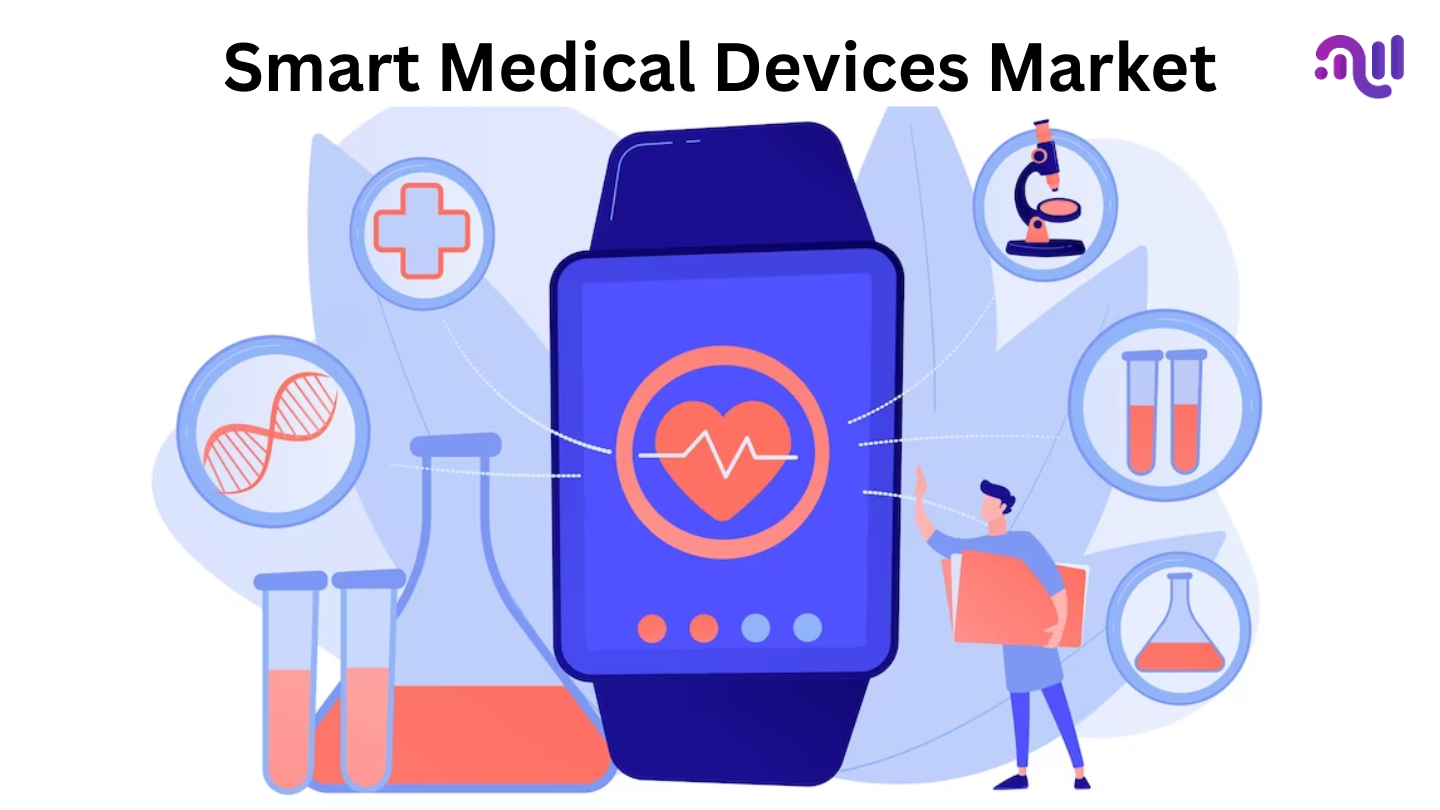 WHAT WE HAVE ON THIS PAGE
Market Overview
Published Via 11Press : The Smart Medical Devices Market refers to an expanding industry that utilizes cutting-edge technologies like artificial intelligence (AI), the Internet of Things (IoT), big data analytics, and other digital capabilities in medical devices that facilitate better diagnostic, monitoring, and treatment capabilities for various health conditions. These devices can assist physicians with the early identification of issues as well as monitor potential treatments of health concerns in real-time.
The Smart Medical Devices Market Size Was To Reach USD 153 Billion In 2022 And is Projected To Reach a Revised Size Of USD 474 Billion By 2032, Growing At A CAGR of 12.3 %
Smart medical devices offer several distinct advantages over their more conventional counterparts. They can collect real-time patient data, enable remote patient monitoring and management, improve accuracy and efficiency during medical procedures, and ultimately enhance patient outcomes. Such devices range from wearable devices such as fitness trackers or smartwatches all the way up to more complex equipment used by hospitals or healthcare facilities.
Recent years have witnessed rapid expansion in the market for smart medical devices. Factors like the increasing prevalence of chronic illnesses, the need for remote patient monitoring solutions, and advancements in technology have all played an integral part. Furthermore, the growing adoption of electronic health records (EHRs) as well as connected healthcare systems has further spurred demand for smart medical devices.
Request For Sample Report Here:  https://market.us/report/smart-medical-devices-market/#requestSample
Key Takeaways
Growing Market: The smart medical devices market is experiencing dramatic expansion due to factors like rising rates of chronic illnesses and patient monitoring technology advances.
Smart Medical Devices Offer Improved Healthcare: Smart medical devices offer enhanced healthcare delivery by offering real-time patient data, remote monitoring capabilities, and customized treatment options.
Application Spectrum: Smart medical devices find use across various fields, from monitoring devices and diagnostic tools to therapeutic solutions and home healthcare devices, electronic health records (EHR) systems, and health information systems (HISs).
Technology Integration: These devices integrate advanced technologies such as artificial intelligence (AI), the Internet of Things (IoT), big data analytics, and other digital capabilities in order to facilitate seamless connectivity and efficient healthcare solutions.
Improved Patient Outcomes: Smart medical devices aim to enhance patient outcomes through early diagnosis, tailored treatment plans, improved management of chronic conditions, and greater engagement from their users.
Regional Analysis
North America: North America represents an enormous market for smart medical devices, powered by modern healthcare infrastructure, high healthcare spending levels, and supportive regulatory requirements. In particular, the US stands out as an attractive market with its prominent tech companies providing innovative healthcare solutions and the US is home to most smart medical device makers.
Europe: Europe stands as another prominent market for smart medical devices, thanks to an established healthcare system and accommodating regulatory frameworks. Countries such as Germany, France, and the UK lead in adopting smart medical solutions in areas like remote patient monitoring, wearable devices, and digital health solutions.
Asia-Pacific: The Asia-Pacific region has experienced explosive growth in the market for smart medical devices due to factors like increasing population numbers, healthcare expenditure growth, chronic disease prevalence increases, and improvements to infrastructure. Countries such as China, Japan, and India play key roles within this market by prioritizing digital health initiatives as part of healthcare technological investments.
Latin America: Latin America has shown increasing interest in smart medical devices due to a rise in awareness regarding healthcare technology and infrastructure improvements. Brazil and Mexico have led this charge with the widespread adoption of digital health solutions as well as connected medical devices across their markets.
Middle East and Africa: Smart medical devices have slowly made an impression across Middle Eastern and African nations, but adoption rates vary by country. United Arab Emirates, Saudi Arabia, and South Africa stand out as being at the forefront of adopting healthcare tech-driven by government initiatives and investments in healthcare infrastructure.
Drivers
Technological Advancements: Rapid developments in artificial intelligence (AI), Internet of Things (IoT), data analytics and wireless connectivity technologies have led to an exponentially expanding supply of smart medical devices that enable real-time monitoring, collection, analysis, and communication between systems thereby improving healthcare delivery efficiency and effectiveness.
As Chronic Diseases Proliferate, Healthcare Solutions Proliferate. With diabetes, cardiovascular diseases, respiratory disorders, and obesity on the rise comes an increased demand for continuous monitoring and personalized healthcare solutions that empower individuals to actively manage their conditions. Smart medical devices offer vital signs monitoring capabilities along with medication administration solutions so patients can actively control their conditions themselves.
Demand for Remote Patient Monitoring: Remote patient monitoring has become an increasing priority, particularly where individuals cannot readily visit healthcare facilities and/or prefer home healthcare options. Smart medical devices enable healthcare providers to remotely track patients' vital signs, medication adherence levels, and overall health status to intervene as necessary for improved patient outcomes.
Transition to Value-based Healthcare: As healthcare evolves toward value-based care models that emphasize improved patient outcomes and cost-efficiency, smart medical devices play a central role in meeting this objective by facilitating proactive monitoring, early diagnosis of complications, and targeted intervention – ultimately decreasing hospital readmission rates and healthcare expenses.
Restraints
Privacy and Security Concerns: As smart medical devices become integrated with digital technologies, concerns over data privacy and security arise. Patient data collected or transmitted through these devices could become vulnerable to breaches or unwarranted access. Ensuring compliance with privacy regulations presents significant challenges to this sector of medicine.
Smart medical devices tend to come at higher costs compared to their counterparts in traditional healthcare settings, due to research and development expenses, advanced technologies, connectivity costs, and regulatory compliance regulations limiting affordability, accessibility, and adoption in resource-constrained healthcare settings.
Limited Interoperability: Due to incompatibilities between smart medical devices and healthcare systems, interoperability issues often present serious difficulties for patient monitoring and coordination of care. They impede seamless exchange and integration of data among devices as well as healthcare providers limiting opportunities for comprehensive patient monitoring and coordinated treatment plans.
Regulatory Challenges: The regulatory landscape surrounding smart medical devices can be intricate and rapidly shifting. Achieve approval and comply with specific country-specific requirements like those from FDA's regulatory requirements or CE marking in Europe could require time and resources. Stringent approval processes could delay new smart medical device entry onto the market.
Market Segmentation
The following are some of the major players in the Global Acne Treatment industry
Abbott Laboratories
Apple Inc.
Dexcom, Inc.
Fitbit, Inc.
Hoffmann La-Roche Ltd.
Johnson & Johnson Pvt Ltd.
Medtronic plc.
NeuroMetrix, Inc.
Samsung Electronics Co., Ltd.
Sonova
Other Key Players
Based on Product Type
Diagnostics and Monitoring Devices
Therapeutic Devices
Injury Prevention and Rehabilitation Devices
Others
Based on End-User
Clinics
Homecare Settings
Others
Make an Inquiry Before Picking Up This Report @ https://market.us/report/smart-medical-devices-market/#inquiry
Opportunities
Remote Patient Monitoring and Telemedicine: As demand for remote healthcare services surges, smart medical device makers see significant opportunities presented by remote patient monitoring technologies and platforms that offer remote healthcare monitoring solutions such as wearable technologies or virtual consultation platforms.
Personalized Medicine and Healthcare: Smart medical devices hold great promise as an enabler of personalized medicine by offering real-time patient data, monitoring services, and treatment options tailored specifically for each individual's health profile. AI/ML algorithms combined with smart devices enable healthcare providers to analyze large datasets, recognize patterns in them, and deliver tailored healthcare interventions tailored specifically for an individual based on his/her unique health profile, leading to superior treatment results and increased patient satisfaction.
Chronic Disease Management: With chronic diseases on the rise, smart medical devices offer an important opportunity for managing conditions like diabetes, cardiovascular diseases, respiratory disorders, and obesity. Smart devices can monitor vital signs such as vital signs or medication adherence tracking to provide real-time feedback directly back to patients so they can effectively take charge of managing their conditions while decreasing risks related complications.
Data Analytics and Predictive Insights: Smart medical devices generate vast quantities of data that can be leveraged for data analytics and predictive insights. By examining this collected information, healthcare providers can spot trends, patterns, and early warning signs related to health conditions; which enables proactive interventions like personalized treatment plans or preventive strategies which help enhance patient outcomes while simultaneously decreasing healthcare costs.
Challenges
Compliance Issues: The regulatory landscape surrounding smart medical devices can be complex and vary between regions. Acquiring FDA clearance in the U.S. or CE marking in Europe may take time and be expensive to acquire; keeping abreast of evolving data privacy/security regulations poses further difficulties that delay market entry for manufacturers.
Data Privacy and Security: Smart medical devices transmit sensitive patient data, prompting worries over its protection. Ensuring robust encryption, authentication, and data protection measures to maintain trust with these devices while safeguarding patient data is imperative to protecting patients' information while upholding trust in these devices.
Interoperability and Standardization: Inadequate interoperability between smart medical devices and healthcare systems prevents seamless data exchange and integration, creating compatibility issues among different technologies that use proprietary solutions as well as difficulties when collecting, organizing and analyzing multiple sets of information from diverse sources.
Cost and Affordability: When considering smart medical device adoption in resource-constrained healthcare environments, costs often serve as an impediment. With increased research and development expenses, advanced technologies, regulatory compliance expenses and compliance expenses all contributing to its overall cost, affordability is of crucial importance in driving market penetration and accessibility.
Recent Development
Advancements in Wearable Devices: Wearable smart medical devices have seen incredible advances in terms of functionality, accuracy and user experience over recent years. Companies are creating wearable devices capable of monitoring various health parameters including heart rate, blood pressure, glucose monitoring, sleep patterns and physical activity levels – and incorperating AI algorithms for data analysis so users and healthcare providers receive real-time feedback in real time.
Remote Patient Monitoring Solutions: As demand for remote patient monitoring solutions surged following the COVID-19 pandemic, smart medical devices such as connected monitoring devices, telehealth platforms and mobile applications have proven invaluable tools in aiding healthcare providers to remotely track patients' vital signs, manage chronic conditions and decrease hospital visits while simultaneously improving outcomes for patient care. These remote solutions have proven instrumental in decreasing hospital visits while improving outcomes.
Artificial Intelligence (AI) Integration: Smart medical devices have witnessed rapid adoption of AI technologies. AI algorithms and machine learning techniques are being applied to large volumes of patient data collected by smart devices for disease detection, personalized treatment plans and predictive analytics purposes. AI devices may provide early diagnoses, risk evaluation and decision support services for healthcare providers.
Report Scope
| | |
| --- | --- |
| Report Attribute | Details |
| The market size value in 2023 | USD 153 Bn |
| Revenue Forecast by 2032 | USD  474 Bn |
| Global Market Growth Rate (2023 to 2032) | CAGR Of 12.3% |
| Regions Covered | North America, Europe, Asia Pacific, Latin America, and Middle East & Africa, and Rest of the World |
| Historical Years | 2017-2022 |
| Base Year | 2022 |
| Estimated Year | 2023 |
| Short-Term Projection Year | 2028 |
| Long-Term Projected Year | 2032 |
FAQs
Q1: What is the smart medical device market?
A1: The smart medical device market refers to the industry that develops and provides medical devices embedded with advanced technologies and connectivity features to enhance patient care and improve healthcare outcomes.
Q2: What are smart medical devices?
A2: Smart medical devices are technologically advanced devices that integrate sensors, wireless connectivity, and data analytics capabilities to collect, monitor, and transmit patient data for diagnostic, therapeutic, or preventive purposes.
Q3: How big is the smart medical device Market?
A3: The global smart medical device Market size was estimated at USD 153 billion in 2022 and is expected to reach USD 474 billion in 2032.
Q4: What is the smart medical device Market growth?
A4: The global smart medical device Market is expected to grow at a compound annual growth rate of 12.3%.
Q5: Who are the key companies/players in the smart medical device Market?
A5: Some of the key players in the smart medical device Markets are Abbott Laboratories, Apple Inc., Dexcom, Inc., Fitbit, Inc., Hoffmann La-Roche Ltd., Johnson & Johnson Pvt Ltd., Medtronic plc., NeuroMetrix, Inc., Samsung Electronics Co., Ltd., Sonova, Other Key Players
Q6: What are some examples of smart medical devices?
A6: Examples of smart medical devices include wearable health trackers, remote patient monitoring devices, smart insulin pumps, connected inhalers, smartwatches with health monitoring features, and implantable medical devices with data transmission capabilities.
Contact
Global Business Development Team – Market.us
Market.us (Powered by Prudour Pvt. Ltd.)
Send Email: [email protected]
Address: 420 Lexington Avenue, Suite 300 New York City, NY 10170, United States
Tel: +1 718 618 4351
Website: https://market.us/
Content has been published via 11press. for more details please contact at [email protected]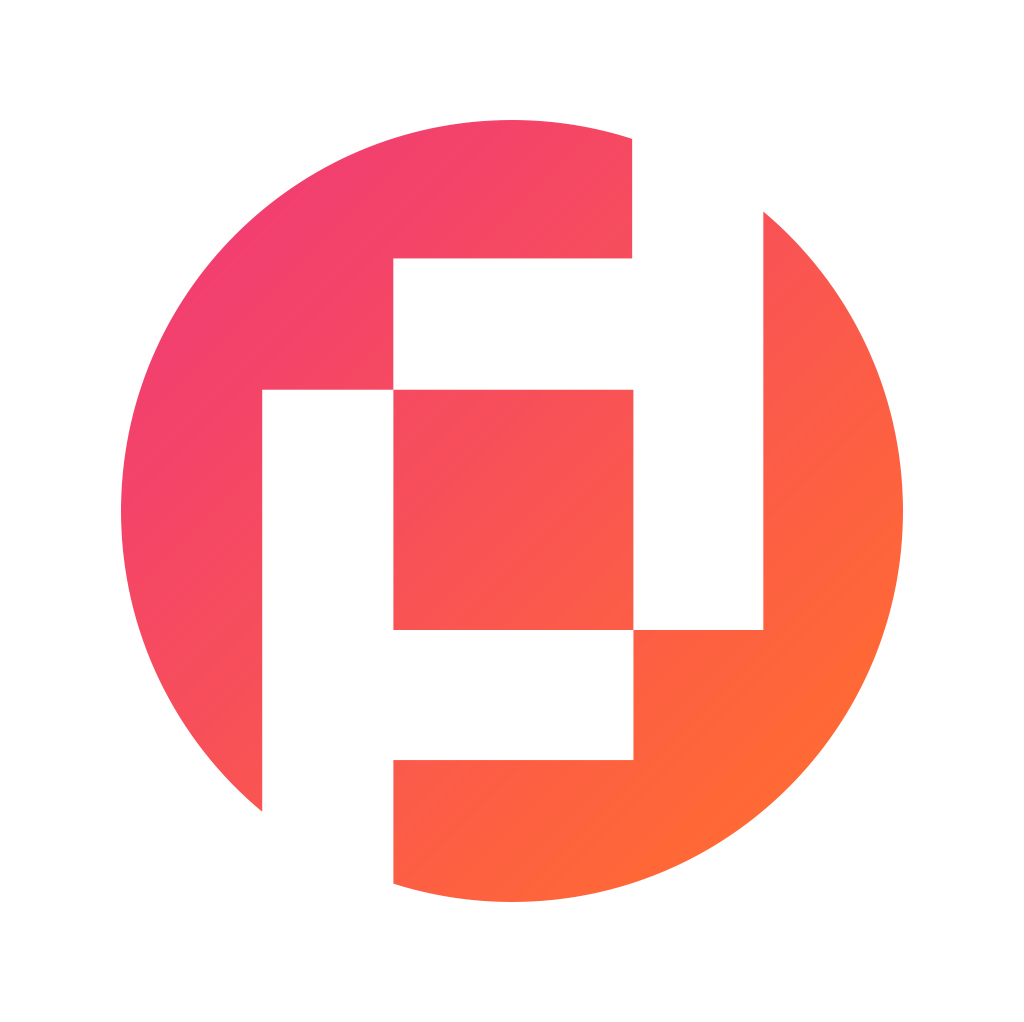 Prudour Private Limited
The team behind market.us, marketresearch.biz, market.biz and more. Our purpose is to keep our customers ahead of the game with regard to the markets. They may fluctuate up or down, but we will help you to stay ahead of the curve in these market fluctuations. Our consistent growth and ability to deliver in-depth analyses and market insight has engaged genuine market players. They have faith in us to offer the data and information they require to make balanced and decisive marketing decisions.
More Posts By Prudour Private Limited