What is a Digital Sales Room? The Future of B2B Sales 2023
Barry Elad
Updated · May 26, 2023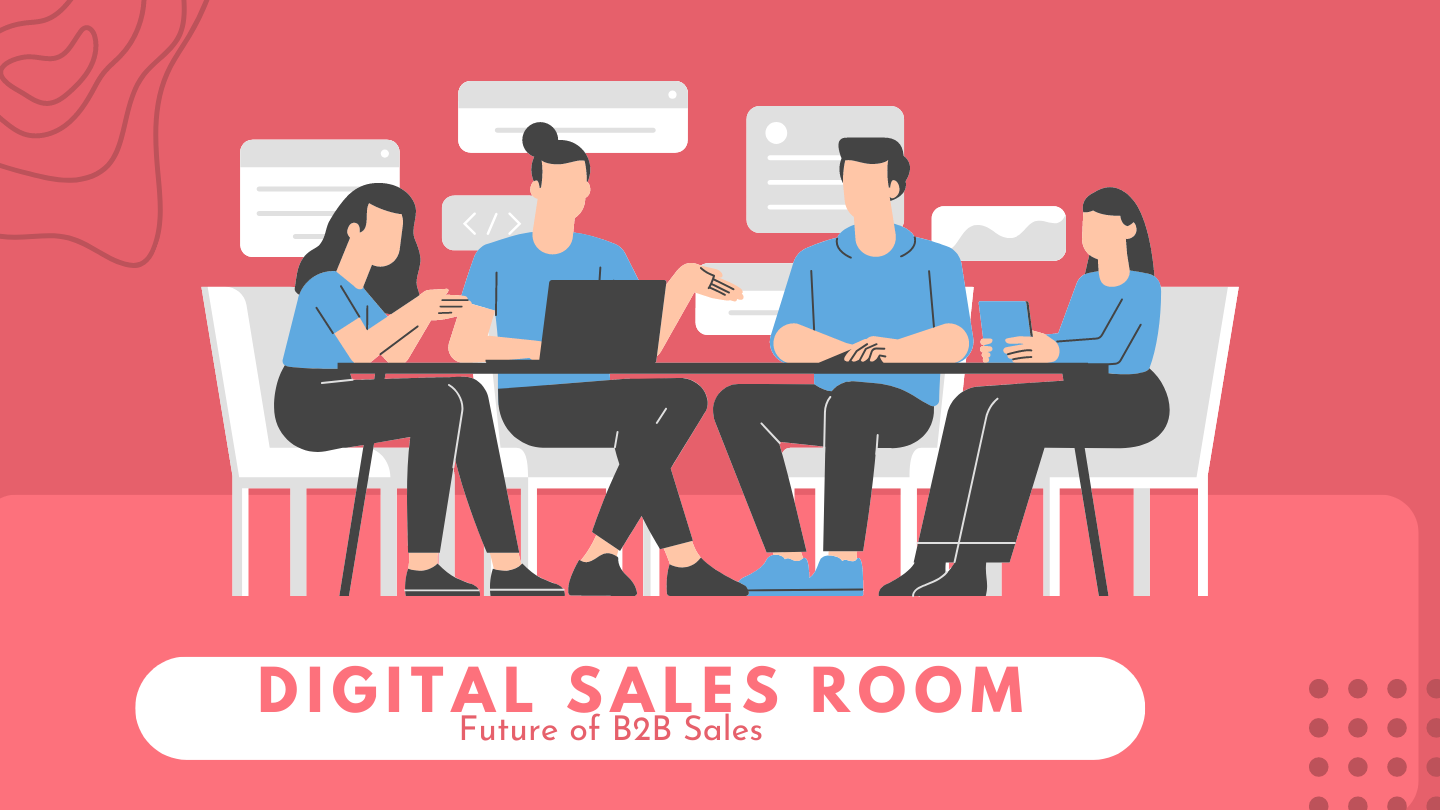 Sales tasks are the major operation of all brands and companies, and in this rapidly evolving business landscape, digitalization has caught up to sales as well. As conventional sales tactics face new difficulties and restrictions, companies adopt fresh approaches to adjust and succeed digitally. The use of digital sales rooms—an online space that transforms B2B sales interactions—is one such tactic that is gaining traction.
Keep reading to learn more about a digital sales room and how it can help your business in virtual selling.
What Is A Digital Sales Room?
A digital sales room is a collaborative online place where B2B brands and potential customers can work together and access deal-related materials such as catalogs of products, bids and proposals, and more. People also refer to this technology as virtual deal rooms or sales microsites. Due to the prevalence of virtual selling, digital sales rooms are getting popular for defining companies and helping them in enhancing their sales.
Why Use Digital Sales Rooms?
Digital sales rooms are created to help both parties involved in the selling process, i.e., the buyer and seller. There are many reasons to use digital sales rooms, including:
● Improves Customer Satisfaction
Companies looking to build lasting connections with consumers have succeeded by using digital sales rooms alongside various sales enablement tools. This comprehensive platform enables companies to tailor experiences to their customers' specific demands, leading to a strong connection that assists in developing confidence among them.
● Encourages Collaborations
In a study, Gartner has predicted that by 2025, digital channels will be the only channel for 80% of B2B sales contracts between suppliers and buyers. To encourage this collaboration, a digital sales room is a perfect tool for B2B companies. It provides a secure, consolidated setting for the exchange of documents as well as additional information during all deal stages.
● Improves Productivity
Digital sales rooms enable salespeople to be more efficient while closing more sales. These systems act as a clearinghouse for all sales-related data at all process phases. It will be easier for you to track potential sales and monitor their success.
● Helps Customers
Customers generally receive important sales materials via attached emails if the business lacks an interactive content-sharing system, making it tough for them to navigate. Buyers can access a virtual "room" of assets a sales professional maintains using digital sales rooms.
What Content Can You Host In A Digital Sales Room?
A digital sales room offers an interactive platform for B2B companies to host content about their company and products. The content can consist of the following:
Product Catalogs: Businesses can showcase their products and services and create a catalog for digital platforms. Digital catalogs can contain high-quality photos and product descriptions.
Videos: Businesses can post videos of products and services and inform customers about the features and specifications. Businesses can take the help of Artificial Intelligence to curate ideas and create videos.
Presentations: Businesses can design exciting presentations using slides, visuals, and interactive elements to provide appealing sales pitches.
Brochures and Documents: Product brochures, whitepapers, or case studies can be shared by businesses in a digital sales room. Businesses can include extra details, specifications, or feedback from customers to help customers ease the purchasing process.
Personalized Recommendations: Businesses can use engines for recommendations based on consumer preferences or previous encounters. Such systems can propose complementary products or services that might intrigue prospective customers, improving cross-selling or upselling prospects.
How Do Digital Sales Rooms Empower Virtual Selling?
Digital sales rooms are far more than just stand-ins for in-person meetings. This technological innovation will stay, and incorporating it into your company's sales approach can provide numerous benefits. Here are some ways that digital sales rooms can help the virtual selling process:
Empowers Visual Selling
Digital sales rooms offer enormous potential to assist sales teams in telling the story of what they are selling. These systems do more than just present virtual presentations. With the advantages of an online platform, salespeople can incorporate personalized information for stakeholders to examine on their own time, facilitating communication before the presentation. The salespeople can include the above-mentioned content to make the digital sales room more interactive.
Boosts The Effectiveness Of Remote Sales Teams
A digital sales strategy also enables businesses to form flexible sales teams. By eliminating the requirement for in-person meetings, you can hire sales executives from all over the world.
Cost-Effective
Digital sales rooms allow salespeople to interact and demonstrate their products through digital media. This saves representatives money on additional expenditures involved with in-person selling strategies, such as printing.
Conclusion
In the development of B2B sales in 2023 and beyond, the introduction of digital sales rooms represents a crucial turning point. These online platforms enable companies to overcome age-old limitations and open up new opportunities for achievement, expansion, and involvement as they adjust to the digital era. Businesses that use these online platforms will gain a competitive edge, speed up their sales cycles, and forge stronger connections with their clients.
Barry Elad
Barry is a lover of everything technology. Figuring out how the software works and creating content to shed more light on the value it offers users is his favorite pastime. When not evaluating apps or programs, he's busy trying out new healthy recipes, doing yoga, meditating, or taking nature walks with his little one.
More Posts By Barry Elad