Zeolite Market Size, To Witness Promising Growth Rate 4.2% by 2032 | Data By Market.us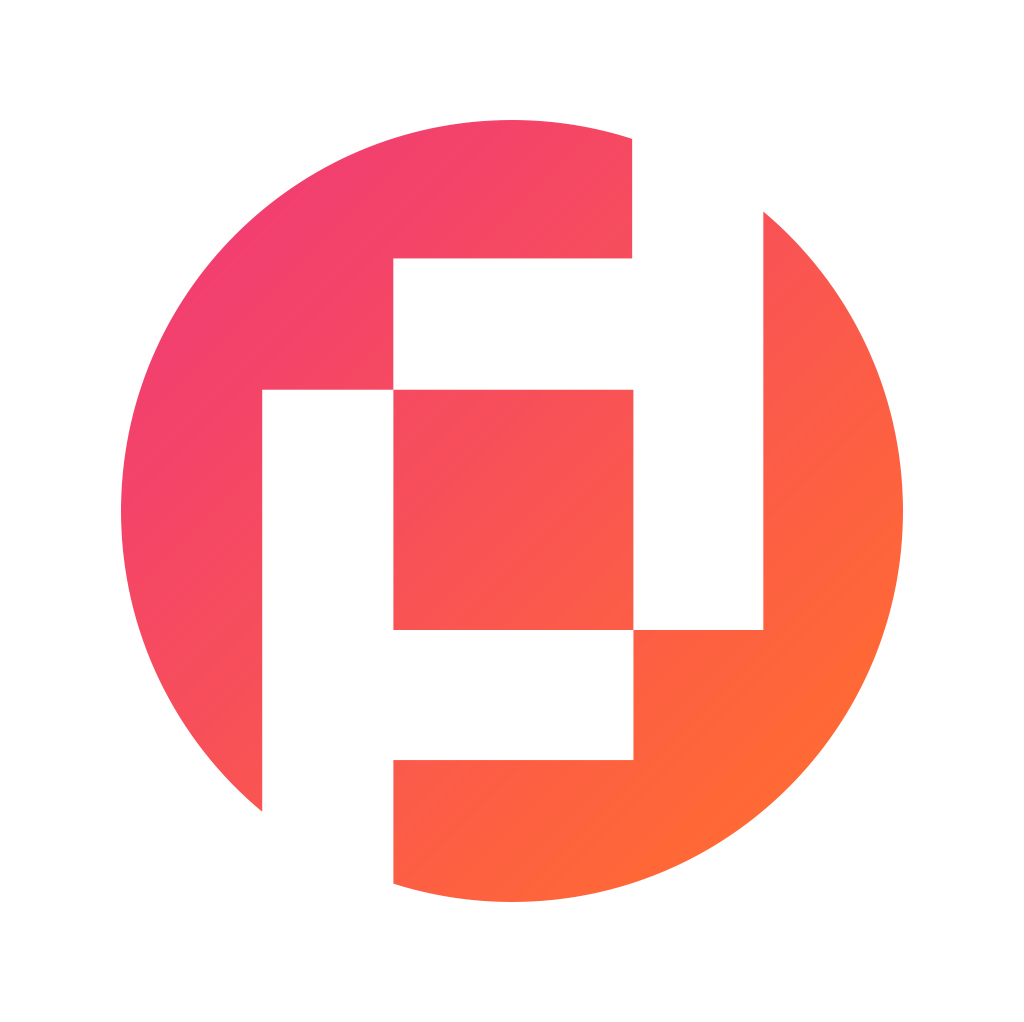 Prudour Private Limited
Updated · Jun 07, 2023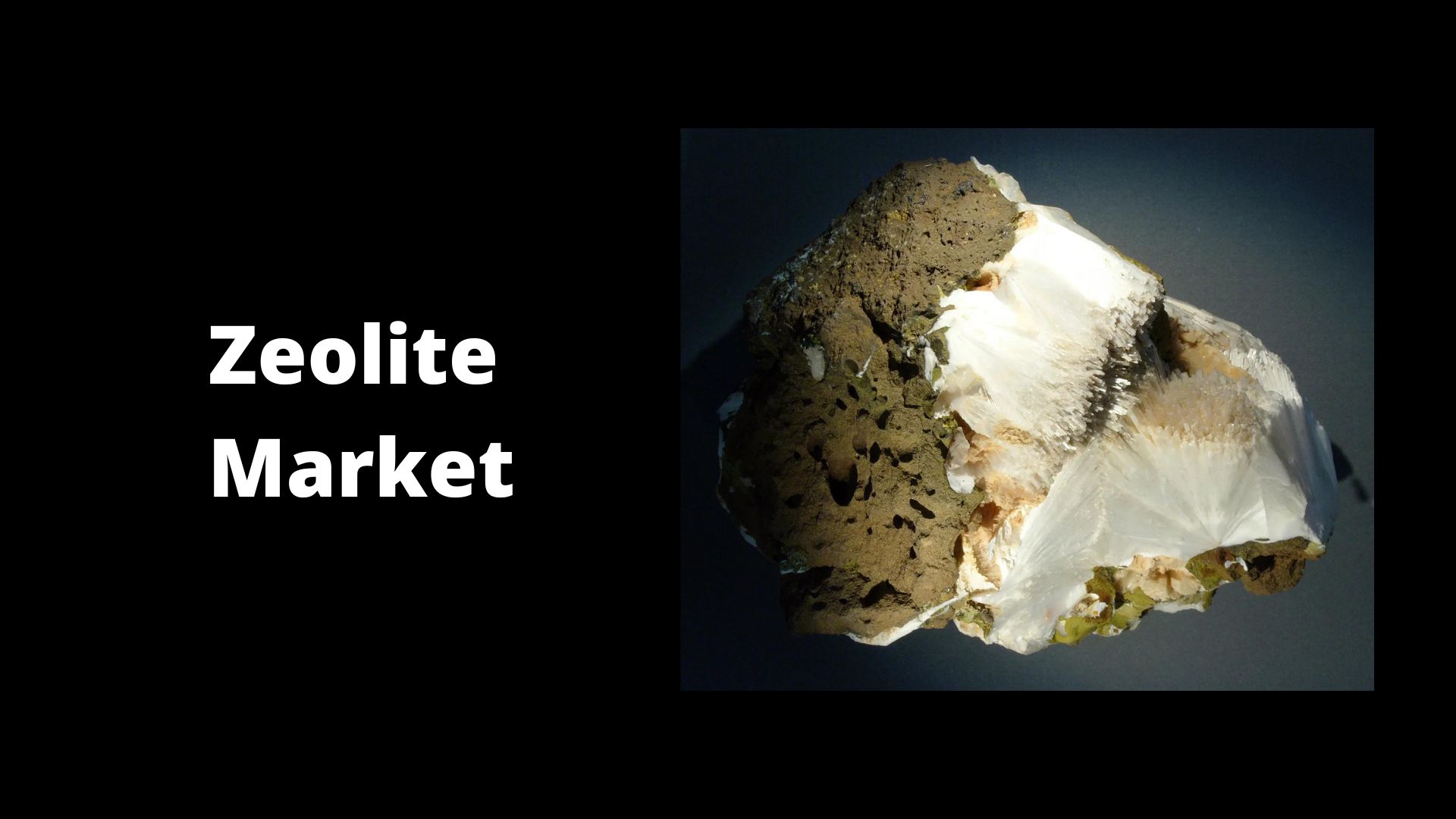 Market Overview
Published Via 11Press : Zeolite is a naturally occurring mineral that has found numerous industrial and environmental applications. It is a microporous aluminosilicate material with a three-dimensional framework structure that allows it to absorb and exchange molecules of various sizes. Zeolites are used in catalytic processes, gas separation, water treatment, soil remediation, and many other fields.
The zeolite market was valued at USD 8.5 billion in 2022 and is expected to be valued at USD 12.7 billion by 2032. Between 2023 and 2032 this market is estimated to register the highest CAGR of 4.2%.
The global zeolite market has been growing steadily over the past decade due to increasing demand from end-use industries such as petrochemicals, construction materials, detergents, and agriculture. The Asia-Pacific region is currently the largest consumer of zeolites due to its robust manufacturing sector and growing population. However, the market is also expanding in other regions as awareness of zeolite's benefits spreads.
As the world transitions towards sustainable development practices, zeolite is expected to play an even greater role in mitigating environmental issues such as air pollution and water scarcity. Ongoing research into new applications for this versatile mineral promises exciting possibilities for the future.
Request For Sample Report Here: https://market.us/report/zeolite-market/request-sample/
Key Takeaway
By type, in 2022, the zeolite market was dominated by the synthetic segment due to its customized properties.
By application, the catalysts segment dominated the largest market share in application analysis and accounted for the largest revenue share in the zeolite market in 2022.
By function, the catalyst segment dominated the largest market share in 2022.
In 2022, Asia Pacific dominated the market with the highest revenue share of 30%.
North America is anticipated to have the highest CAGR among all the regions.
APAC is expected to grow at a greater pace owing to the increasing demand from China, Japan, and India and rapid industrialization and urbanization.
Regional Snapshot
North America: North America is among the most prominent market for the mineral zeolite. It is a very established sector of zeolite and has an extensive presence of producers and users. Zeolites have numerous applications throughout a range of sectors, including the treatment of water, petrochemicals agricultural products, and detergents. A focus on the sustainability of its environment as well as stringent rules regarding air and water pollution are driving the need for solutions based on zeolite. In addition, the shale gas explosion across North America has created opportunities for zeolites to be used in the process of gas purification and separation process.
Europe: Europe is another important market for the zeolite. Europe has a significant presence of producers of zeolite as well as an industrial infrastructure that is well-developed. Zeolites are extensively used for applications like catalysts, adsorbents, and detergents. The strict environmental laws in Europe specifically in the fields like air and wastewater cleansing, have boosted the need for solutions based on zeolite. Furthermore, the increased emphasis on sustainable agricultural practices and the application of zeolite to agriculture and soil enhancement will further boost the growth of the market.
Asia Pacific: Asia Pacific is experiencing significant growth in the market for zeolite. Its fast industrialization as well as urbanization and expansion contribute to a growing need for products made from zeolite. Countries such as China, India, Japan as well as South Korea have a large number of manufacturers of zeolite and have a significant market for the mineral in a variety of applications. The sector of water treatment within the Asia Pacific, driven by the rising water shortage and environmental issues, is the primary market for demand for zeolite. In addition, the growing construction, petrochemical, and agricultural industries further boost the development of the market.
Latin America: Latin America is emerging as a market for Zeolite. It is a region with abundant sources of natural zeolite as well as a growing demand for zeolite-based solutions for various sectors. Agriculture, water treatment, as well as construction industries across Latin America, provide opportunities for the application of zeolite. In the region, a commitment to environmental sustainability as well as growing investments in infrastructure development increase the increasing demand for zeolite-based products.
Middle East and Africa: The Middle East and Africa region can also provide opportunities for the zeolite industry. There is a huge need for zeolite in areas like refineries of oil, water treatment as well as gas separation. The growing petroleum business within the Middle East, along with the increasing investment in infrastructure and wastewater treatment facilities in Africa and the Middle East, fuels the demand for zeolite-based products.
Drivers
Increasing Demand for Zeolite in Water Treatment: Zeolites are widely used in water treatment processes due to their ion exchange and adsorption properties. The growing need for clean and safe water, coupled with increasing concerns about water pollution and scarcity, drives the demand for zeolite-based solutions in the water treatment sector.
Growing Demand for Zeolite in the Construction Industry: Zeolites find applications in the construction industry as additives in cement and concrete production. They enhance the strength, durability, and performance of these materials. With the expanding construction sector globally, the demand for zeolites as construction additives is on the rise.
Rising Environmental Regulations: Stringent environmental regulations regarding air and water pollution control drive the demand for zeolite-based solutions. Zeolites are used in catalytic converters, exhaust gas treatment systems, and wastewater treatment plants to reduce harmful emissions and remove pollutants.
Growing Awareness of Sustainable Agriculture: Zeolites are utilized in agriculture for soil improvement, nutrient retention, and moisture management. As the awareness of sustainable agricultural practices increases, the demand for zeolites as soil amendments and growth enhancers are expected to grow.
Restraints
High Production and Processing Costs: Zeolite production and processing can involve high costs, including mining, purification, and activation processes. The capital-intensive nature of zeolite production can act as a restraint, particularly for small-scale manufacturers or regions with limited access to raw materials.
Availability of Alternative Materials: Some applications of zeolites face competition from alternative materials or technologies. For example, in certain water treatment applications, other adsorbents or filtration methods may be considered as alternatives to zeolites. This competition can impact the demand for zeolite-based solutions.
Opportunities
Expansion of Zeolite Applications in Emerging Industries: Zeolites offer potential opportunities in emerging industries such as gas separation, renewable energy, and pharmaceuticals. The development of new applications and technologies utilizing zeolites can open up new markets and drive market growth.
Growing Demand for Zeolites in Developing Regions: Developing regions, especially in Asia Pacific, Latin America, and Africa, are witnessing rapid industrialization and urbanization. This creates opportunities for the adoption of zeolite-based solutions in various sectors, including water treatment, construction, and manufacturing.
Challenges
Competition from Substitute Materials: Zeolites face competition from substitute materials that offer similar properties or functionalities. For example, in certain applications, activated carbon, silica gel, or other adsorbents can be used instead of zeolites. The presence of alternative materials can pose challenges to the growth of the zeolite market.
Environmental Concerns and Sustainability Issues: The mining and production processes associated with zeolites can have environmental impacts. Concerns related to resource depletion, land disturbance, and energy consumption can pose challenges to the industry. Addressing these environmental concerns and adopting sustainable practices are crucial for the long-term growth and acceptance of zeolite products.
Limited Awareness and Market Penetration: Despite the advantages of zeolite-based solutions, there may be limited awareness and understanding of their benefits in certain regions or industries. Increasing awareness through marketing and educational initiatives is essential to expand market penetration and drive demand.
Volatility in Raw Material Prices: The availability and prices of raw materials used in zeolite production, such as natural zeolite ores, can be subject to volatility. Fluctuations in raw material prices can impact the production costs and profitability of zeolite manufacturers.
Make an inquiry before picking up this report @ https://market.us/report/zeolite-market/#inquiry
Top Key Players
Albermale Corporation
BASF SE
Clariant
KMI Zeolite
Zeolite
Zeolyst International
Other Key Players
Market Segments
Based on Type
Based on Application
Catalysts
Adsorbents
Detergent Builders
Cement
Animal Feed
Other Applications
Based on Function
Ion-Exchange
Molecular Sieve
Catalyst
Top Impacting Factors
Water and Wastewater Treatment: The demand for zeolites in water and wastewater treatment is a major factor driving the market. Zeolites are used for ion exchange, adsorption, and filtration in water treatment processes to remove contaminants such as heavy metals, ammonia, and organic compounds. The increasing need for clean water, stringent water quality regulations, and growing wastewater treatment infrastructure contribute to the demand for zeolite-based solutions.
Environmental Regulations: Environmental regulations play a crucial role in driving the demand for zeolites. Stringent regulations pertaining to air pollution control, emission reduction, and water quality standards require industries to adopt pollution control technologies. Zeolites, with their adsorption and catalytic properties, find applications in catalytic converters, exhaust gas treatment, and other environmental control systems, thereby driving market growth.
Construction Industry: The construction industry is a significant consumer of zeolite-based products. Zeolites are used as additives in cement and concrete to improve strength, durability, and workability. The growth of the construction sector, driven by infrastructure development, urbanization, and renovation projects, fuels the demand for zeolites in construction applications.
Agriculture and Horticulture: Zeolites find applications in agriculture and horticulture as soil amendments and growth enhancers. They improve soil fertility, water retention, nutrient absorption, and cation exchange capacity. The increasing adoption of sustainable agricultural practices, the demand for higher crop yields, and need for efficient water management in agriculture contribute to the use of zeolites in this sector.
Industrial Gas Separation: Zeolites are used in gas separation and purification processes, including the separation of nitrogen and oxygen, natural gas purification, and carbon dioxide capture. The growing demand for industrial gases in various industries such as chemicals, electronics, and healthcare drives the need for efficient gas separation technologies, thereby boosting the demand for zeolites.
Future Trends in the Market
Increasing Focus on Environmental Sustainability: The growing emphasis on environmental sustainability and the need for eco-friendly solutions are expected to drive the demand for zeolite-based products. Zeolites offer advantages such as high adsorption capacity, catalytic properties, and water treatment capabilities, making them suitable for various environmental applications. The market is likely to see increased adoption of zeolites in air and water purification, wastewater treatment, and emission control.
Advancements in Zeolite Synthesis and Modification Techniques: Ongoing research and development activities are expected to lead to advancements in zeolite synthesis and modification techniques. This can result in the development of new zeolite structures with enhanced properties and improved performance for specific applications. Tailored zeolites with optimized characteristics for targeted industries and processes can open up new opportunities in sectors such as gas separation, catalysis, and renewable energy.
Rising Demand for Zeolites in Energy Storage: Zeolites are being explored for their potential in energy storage applications, particularly in areas such as gas storage and heat storage. Zeolite-based materials can offer efficient and cost-effective solutions for storing gases, such as hydrogen and natural gas, as well as for thermal energy storage. The growth of renewable energy sources and the need for efficient energy storage systems are likely to drive the demand for zeolites in this sector.
Increasing Application in Pharmaceutical and Personal Care Industries: Zeolites find applications in the pharmaceutical and personal care industries due to their adsorption and controlled release properties. Zeolite-based formulations are used for drug delivery systems, skincare products, and odor control. The growing demand for functional ingredients and advanced drug delivery systems in these industries is expected to fuel the utilization of zeolites.
Technological Innovations in Zeolite-based Products: Technological advancements and innovations are anticipated in zeolite-based products. This includes the development of novel zeolite composites, coatings, and membranes that offer enhanced performance and new functionalities. These advancements can expand the applications of zeolites in various industries and create opportunities for market growth.
Recent Developments
In August 2022, International Zeolite Corp. released findings from fair investigations of its brand-new manufacturing facility showing that NEREA an innovative advancement in crop science and agricultural technology offered considerable advantages above traditional commercial grow techniques.
In August 2018, KNT Group Company provided the businesses of the SUBUR Group with close to 1,100 tonnes of adsorbent and molecular sieves from various brands from April to June 2017. All manufacturing facilities had fresh adsorbent installed between May and July 2017 to replace the used adsorbent.
Report Scope
| | |
| --- | --- |
| Report Attribute | Details |
| The market size value in 2022 | USD 8.5 Bn |
| Revenue Forecast by 2032 | USD 12.7 Bn |
| Growth Rate | CAGR Of 4.2% |
| Regions Covered | North America, Europe, Asia Pacific, Latin America, and Middle East & Africa, and Rest of the World |
| Historical Years | 2017-2022 |
| Base Year | 2022 |
| Estimated Year | 2023 |
| Short-Term Projection Year | 2028 |
| Long-Term Projected Year | 2032 |
Frequently Asked Questions 
Q: What is the current size of the Zeolite Market?
A: The Global Zeolite Market size is USD 8.5 Bn in 2022.
Q: What is the projected growth rate for the Zeolite Market?
A: The Zeolite Market is expected to grow at a CAGR of 4.2% from 2023 to 2032.
Q: What are some of the key players in the Zeolite Market?
A: Some of the key players in the Zeolite market include Albemarle Corporation, BASF SE, Clariant, KMI Zeolite, Zeolite, Zeolyst International, and Other Key Players
Contact:
Global Business Development Team – Market.us
Market.us (Powered by Prudour Pvt. Ltd.)
Send Email: [email protected]
Address: 420 Lexington Avenue, Suite 300 New York City, NY 10170, United States
Tel: +1 718 618 4351
Website: https://market.us
Content has been published via 11press. for more details please contact at [email protected]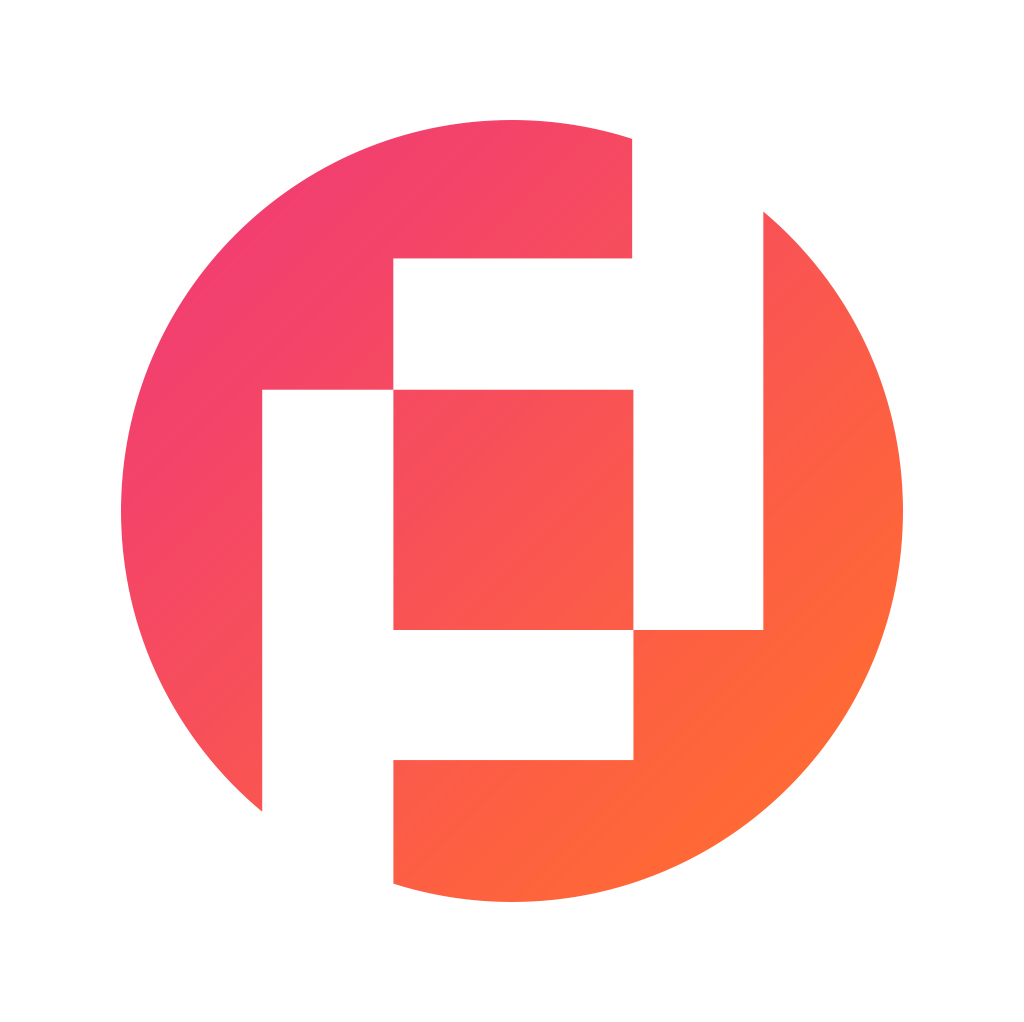 Prudour Private Limited
The team behind market.us, marketresearch.biz, market.biz and more. Our purpose is to keep our customers ahead of the game with regard to the markets. They may fluctuate up or down, but we will help you to stay ahead of the curve in these market fluctuations. Our consistent growth and ability to deliver in-depth analyses and market insight has engaged genuine market players. They have faith in us to offer the data and information they require to make balanced and decisive marketing decisions.
More Posts By Prudour Private Limited