GoFundMe Statistics By Companies, Employee Size, Country, Demographic, Traffic Source, Social Media Referral Rate, Engagement and Fundraising Categories
Barry Elad
Updated · Sep 07, 2023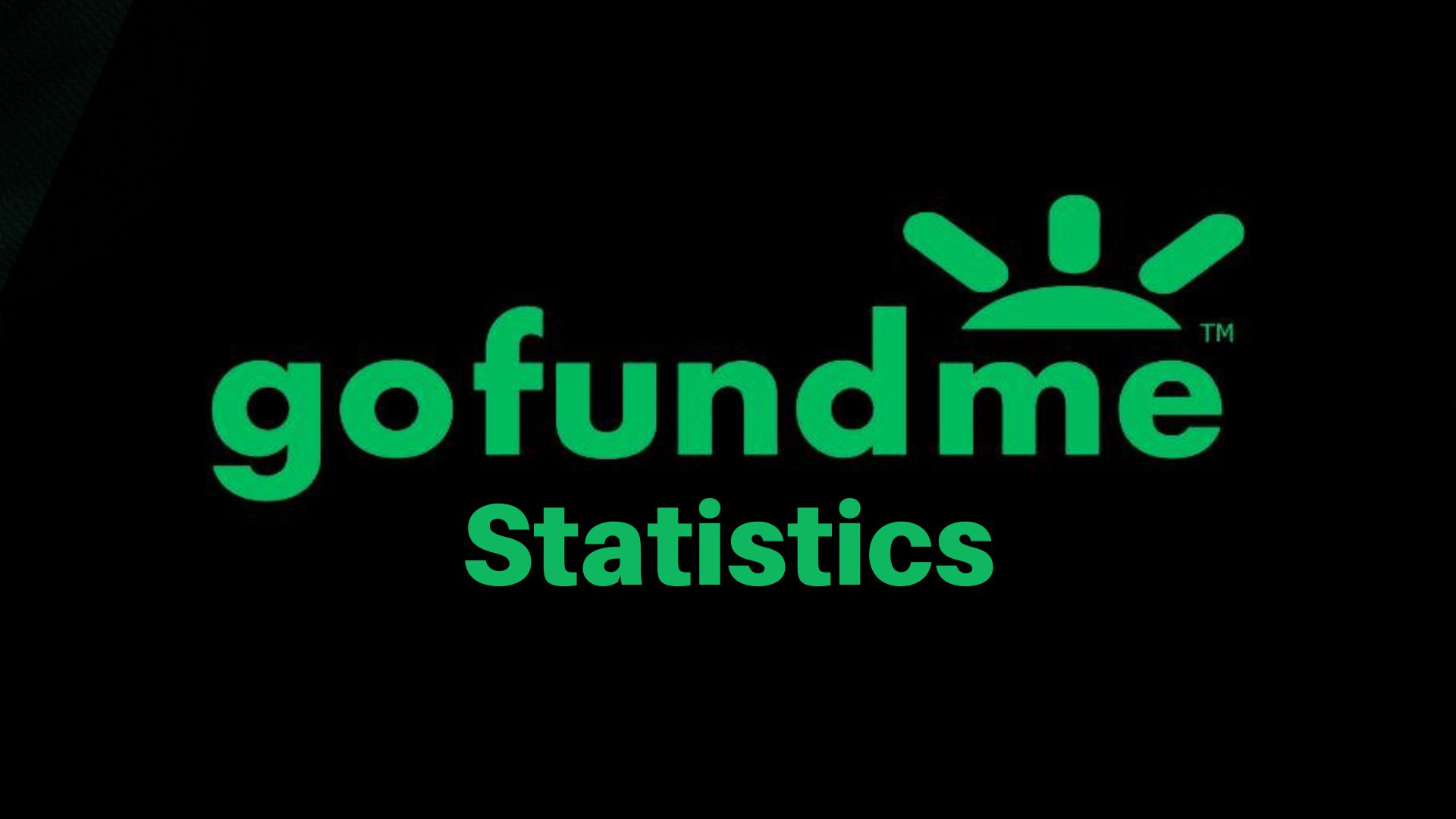 Introduction
GoFundMe Statistics: As of reports, in 2010 a company owning GoFundMe.com is commonly named as GoFundMe, Inc. which is headquartered in Redwood City, California, USA.  Currently, in 2023, the company has made overall revenue above $22.6 million along with involving 491million customers. Billions of internet users across the world are now actively donating funds for actively helping the world those are in need. GoFundMe is a crowdfunding website used within 19 countries that allow individuals, businesses, charities, and organizations to raise funds for specific reason to support people in an emergency.
These GoFundMe statistics include insights from various aspects that will shed light on why GoFundMe is one of the best fundraisers in recent days.
Editor's Choice
As of February 2022, it has been observed that each donor of GoFundMe has donated an average amount of $13 to $15.
By the middle of 2022, GoFundMe had grown to $17 billion.
Still, Many people didn't receive help from GoFundMe and were unaware of the platform as it is available only in 19 countries.
By the end of 2022, GoFundMe was used by more than 100 million donors.
Moreover, this platform raised more than $4 million regularly.
The platform is full of campaigns and every 8 seconds GoFundMe starts a new campaign.
According to the reports of similarweb, the website 'gofundme.com' ranked 6th position.
The total visit of this website in 2023 is almost 47.6 million which has increased by 15.70%.
Gofundme.com audiences are segmented into two sections of which 52.54% are male and 47.46% are female.
In the United States in 2022, around 28 million people from the above states have donated a combination of $25 billion. 
History of GoFundMe
From the time of GoFundMe's establishment in 2010 to 2020, revenue raised by the platform was above $9 billion, and overall contribution was received by 120 million donors.
In 2017, GoFundMe turned out the biggest platform among other crowdfunding platforms resulting in more than $3 billion since 2010.
Since the platform started receiving almost $140 million in donations on a monthly basis.
GoFundMe has terminated around $3 million in funds in June 2019, which was raised for an Australian rugby player.
In March 2019, GoFundMe banned fundraisers from anti-vaccine activists whereas, in December 2021, donation enabled by anti-vaccine campaigns was more than $300,000 through GoFundMe.
Facts About GoFundMe
Gofundme.com is segmented into two sections organic and paid website traffic Organic search traffic resulted in 3.4 million with a monthly drop of 0.7% and paid search traffic resulted in a 108K increase of 7.7% in 2023.
The top competitors of gofundme.com in 2023 with visit rates are donorbox.org (1,641,846), fondly.com (625,737), and snbc13.com (1,324,869).
26th May 2022 was the most generous day as more people have donated via GoFundMe to help the families who were affected by Uvalde, Texas (elementary school shooting).
As to reports, it has been observed that 18 million people has sent thank you message after receiving funds on GoFundMe.
In processing payments or donations in GoFundMe, each transaction costs $0.30 and payment processors collect 2.9%.
In January 2022, the platform GoFundMe refused to release CA $5 million funds which were raised for Freedom Convoy.
The acquisition of the non-profit donation site Classy was announced by GoFundMe in May 2022.
Violating terms of services such as 'violence and other unlawful activity' will be removed from the platform announced by GoFundMe in February 2022.
General GoFundMe Statistics
As of March 2023, GoFundMe is expanding its services to many more countries all over the world. Currently, GoFundMe is sending funds to 19 countries and people who withdraw funds must fulfill all its withdrawal requirements.
The global rank of the website 'gofundme.com' was 1,299 and the United States ranked 384th position as of 2023.
As of 2023, it has been observed that the average rate by which donors contributed per second was $40.
By the end of 2022, GoFundMe was used by more than 100 million donors.
As of 2023, the United States of America had 65.78% of total traffic on gofundme.com.
As of reports on 23rd July 2023, an American woman was sentenced to prison for collecting a $400,000 scam on GoFundMe.
By the end of 2022, medically-related campaigns of GoFundMe raised funds above $2 billion from almost 21.7 million donations.
Every year approximately 8,000 campaigns are hosted by GoFundMe that are related to medical causes.
Benefits of using GoFundMe
This platform helps in providing unlimited peer-to-peer fundraising by helping people by sharing donation pages and events with social accounts and friends.
This also integrates ticketing and registration into fundraising pages by creating several online campaign pages by enabling registration forms for donors.
by Notable Contribution
According to the crowdfunding platform 2022, in the United States GoFundMe was termed one of the most generous sites for fundraising.
Which most generous cities were Marietta, Georgia, Texas, Silver Spring, Maryland, Sarasota, Florida, Bradenton, Florida, Olympia, Washington, Georgia, Miami, Florida, Florida and Minneapolis, Minnesota.
In 2022, around 28 million people from the above states have donated a combination of $25 billion.
The donation rate was more towards baby formula increased by 110%, followed by fundraisers for gasoline (60%), and fundraisers for groceries (10%).
Whereas, donations for Eagle and Girl Scout projects raised $2.3 million,
Funds were raised by GoFundMe for various places of worship such as churches, temples, mosques, ashrams, and gurudwaras resulting in $9 million.
Funds raised for veterans were almost $150K through the veterans fundraising hub of GoFundMe.
The community of GoFundMe has donated around $30,000 to help college students.
$50 million in funds were received for helping street dogs and cats and almost 1.8 million donations were received from animal fundraisers by GoFundMe.
In the case of building houses after a natural disaster ($108 million).
A $250 million fund was raised for Ukraine relief efforts from more than 2.1 million donations.
In 2023, around 16,221 companies worldwide have started using GoFundMe for crowdfunding.
Among these companies, some of the largest ones with over 10,000 employees include CBS News, Tom Beek, Jackson Country Prosecutor's Office, NBC News, MIT Technology Review, News Publishing Australia Limited, Florida Atlantic University, Apple Insider, and Clermont Sun Publishing Co.
The industries that heavily rely on GoFundMe for crowdfunding campaigns include Education (521 companies), News (420 companies), Marketing (414 companies), Social Media (395 companies), Advertising (368 companies), Media (341 companies), and Journalism (267 companies).
As of reports, GoFundMe customers statistics by employee size in 2023 almost 15,850 customers had 0-9 employees.
Other employee sizes are followed by 6,528 customers (20-49 employees), 3,711 customers (10-19 employees), 2,159 customers (100-249 employees), and 1,896 customers (50-99 employees).
by Geography
(Source: 6sense.com)
The above graph represents the GoFundMe customer statistics by geography for crowdfunding is the United States results in 72.49% with 24,166 customers, which is followed by the United Kingdom with 3,261 customers (9.78%), Canada with 1,632 customers (4.90%).
Furthermore, other countries numbers of customers are Australia (907), Germany (462), Italy (406), and Netherlands (374).
By Website Traffic
(Source: similarweb.com)
In the last month, the United States of America had 65.78% of total traffic on gofundme.com, but it recorded a decrease in total website visitors by 6.30%.
Other countries recorded the following contribution in total traffic: France (5.77%)
Increased by 951.5%, Canada (5.57%) increased by 12.71%, the United Kingdom (5.20%) increased by 0.04% Australia (2,53%) increased by 16.03%, and other countries collectively made near about 15.15%
By Device
(Source: semrush.com)
Around 55.48% of total GoFundMe belong to the United States of America resulting in 27.3 million, out of these 35.08% are desktop users and 64.98% are mobile users.
Followed by France has 4.9 million users resulting in 10.06% out of these 19.39% belonging to desktop and 80.61% using the website on mobile devices.
Out of the total website users, 6.48% are from the United Kingdom resulting in 3.2 million, with 36.68% access to the desktop version and 63.32% access to mobile devices.
In Canada, there are around 2.9 million users 5.91% of which desktop and mobile device users are 18.31% and 81.68% respectively.
Whereas, Germany's website users, 3.44% resulted in 1.7 million, with 24.65% access to the desktop version and 75.35% access to mobile devices.
by Demographic
(Source: similarweb.com)
Gofundme.com audiences are segmented into two sections of which 52.54% are male and 47.46% are female.
As of January 2023, the GoFundMe Statistics by the demographic state that, the highest number of gamers observed is between the age group of 25years 34 years resulting in 24.87%
There are 18.35% of GoFundMe users aged between 35 years to 44 years.
17.72% and 15.82% belong respectively to 18 years to 24 years and 45 years to 54 years.
13.53% of players are aged between 55 years to 64 years.
And there are 9.72% of GoFundMe contributing from the age group of 65 years and above.
by Traffic Source
(Source: similarweb.com)
As per the GoFundMe statistics, the highest rate of traffic towards gofundme.com is by direct traffic resulting in 63.97%
Furthermore, other important traffic sources followed by 15.62% are social media networks and 12.49% from referrals of organic search.
Gofundme.com also includes traffic sources by referrals (5.73%), paid search (1.02%), mail (1.14%), and Display (0.0%).
by Social Media Referral Rate
(Source: similarweb.com)
As of 2023, Facebook has the highest rate of social media referral rate resulting in 33.67% than other social networks.
Other referrals are followed by YouTube and Twitter contributing by 26.82% and 22.82% respectively.
Traffic sent by Instagram is 8.74% and Reddit contributes by 4.6%.
Other social media networks with nominal contribution percentages collectively make up 3.58%
by Keywords
As per reports, the keyword of gofundme.com is segmented into two parts which include organic traffic (92.45%) and paid traffic (7.55%)
Across the world, the total keyword share of gofundme.com resulted in 15.6K.
Whereas, the highest share rate of the keyword 'gofundme' is 394.4K, which is followed by 'gofundme' (68.5K), 'cagnotte policier' (36.3K), 'gofundme policier' (19.2K), 'go fund me' (10.2K).
by Engagement
As of July 2023, the visiting traffic of gofundme.com has increased by 20.1% from last month which resulted in 49.1 million.
The visitor's engagement on gofundme.com in the last two months is June (40.1 million) and May (48.5 million)
The average session or visit duration is10:44 and the bounce rate resulted out 75.72%.
by Website
As of July 2023, the desktop website traffic journey of gofund.com is categorized into two parts top sources and top destinations.
The highest rate of traffic towards gofundme.com is by direct website sources resulting in 38.71% which has increased by 3.68%.
Furthermore, other important website sources are followed by I.facebook.com (16.90%) increased by 0.93%, google.com (10.16%) increased by 30.80%, t.co (5.50%) decreased by 2.06%, and youtube.com (4.77%) increased by 11.94%
Whereas, top destinations are google.com (30.33%) increased by 8.01%, facebook.com (19.18%) increased by 17.95%, adyen.com (7.13%) increased by 3.37%, youtube.com (5.15%) increased by 13.19%, and Twitter (3.93%) increased by 2.06%.
by Fundraising Categories
As of 2023 in the United States, medical sector fundraising by GoFundMe has raised $650 million per year with more than 250,000 medical fundraisers.
Furthermore, other categories are followed by online memorial fundraising raised $330 million per year with (125,000 fundraisers)
Online emergency fundraising raised $230 million per year with (100,000 fundraisers).
Financial emergency help raised $100 million annually with (100,000 fundraisers).
Online education fundraising raised $70 million per year with (100,000 fundraisers).
As of 2023, Trending nonprofit fundraiser in New York funds raised $23,148, which is followed by Peoria ($90,755), Seattle ($18,900), Los Angeles ($68,897)
Conclusion
As of now after completing the article on GoFundMe Statistics it can easily stated that this is a normalized platform for practicing crowdfunding in the United States. Within the last 2-3 years GoFundMe soon became a platform where individuals received funds in times of emergency and crisis. These articles include effective statistics that will help you understand the basic and current importance of the GoFundMe platform across the world.
From the dashboard first, select the 'Transfer' tab from the menu on the left, then select where the fund will be transferred in-person or business bank account. Importantly email must have a link with the site and if not confirmed yet, immediately resend and confirm your email ID. Finally, for transferring the fund select 'Get Started' and the fund will proceed to the given account.
How to withdraw funds from my fundraiser?
After receiving online donation via GoFundMe, users can easily request withdrawal at any time as the overall process does not affect the progress meter display on fundraiser. This can be easily and directly withdrawn from bank account within 2-5 business days.
In which countries does GoFundMe works?
Australia, Austria, Belgium, Canada, Denmark, Finland, France, Germany, Ireland, Italy, Luxembourg, Netherlands, Norway, Portugal, Spain, Sweden, Switzerland, United Kingdom, and United States.
What is the market share of GoFundMe?
Over the crowd funding market in 2023, GoFundMe is holding 32.51% market share and its competitors markets hare are followed by Patreon (35.30%), Kickstarter (18.73%), and MobileCause (2.37%).
Barry Elad
Barry is a lover of everything technology. Figuring out how the software works and creating content to shed more light on the value it offers users is his favorite pastime. When not evaluating apps or programs, he's busy trying out new healthy recipes, doing yoga, meditating, or taking nature walks with his little one.
More Posts By Barry Elad