Landing Page Statistics – By Industry, Conversion rate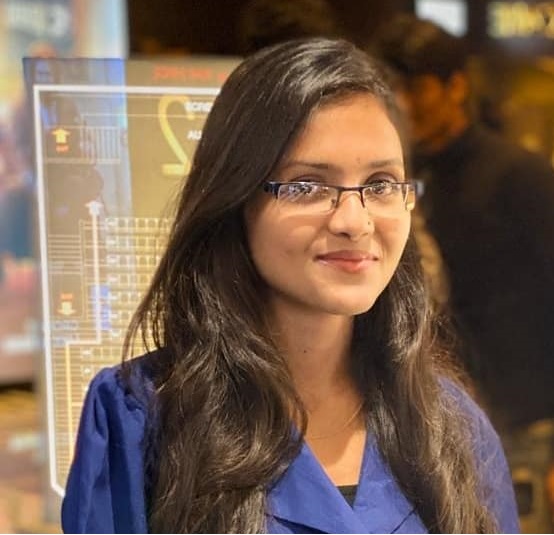 Shivanjali Pawar
Updated · Sep 14, 2023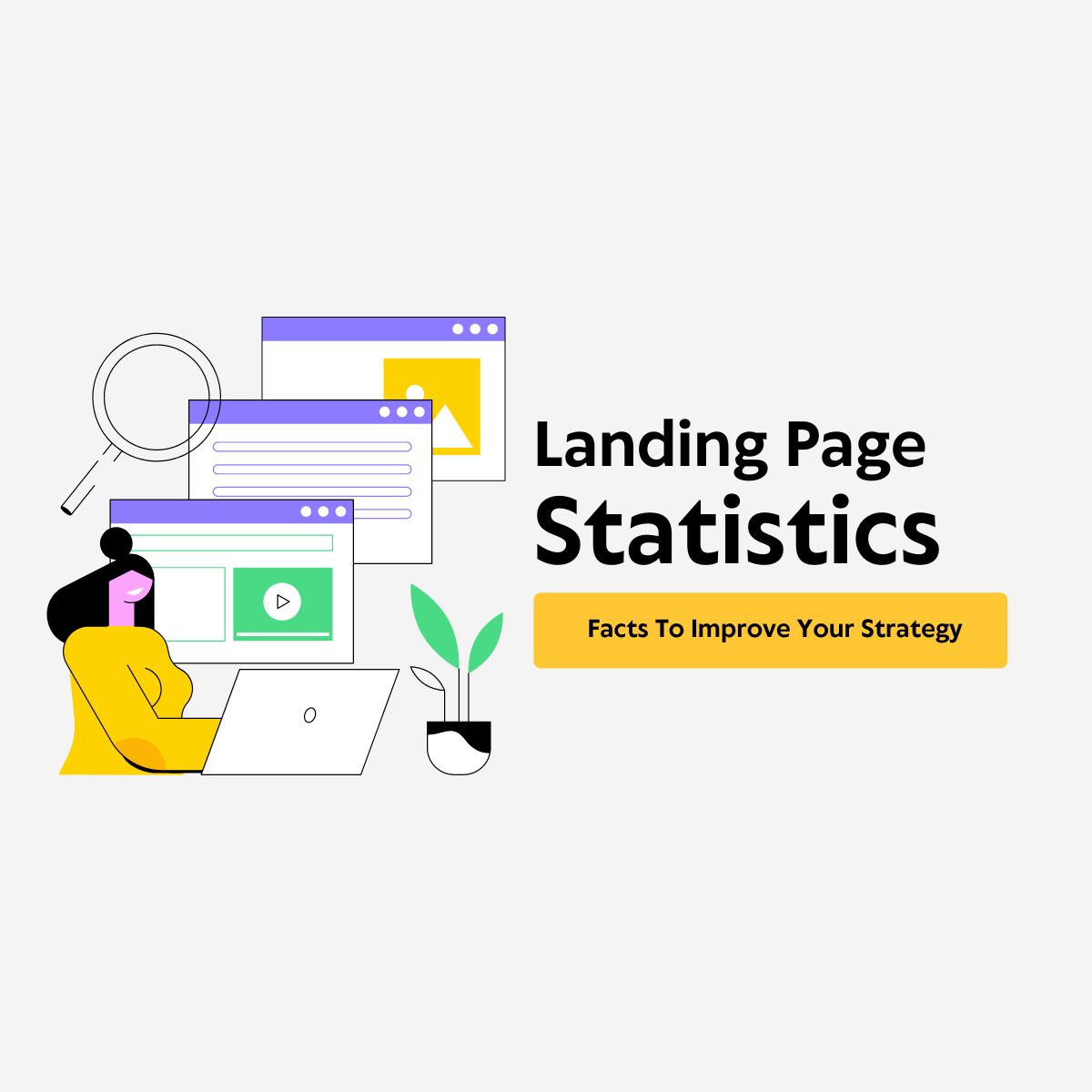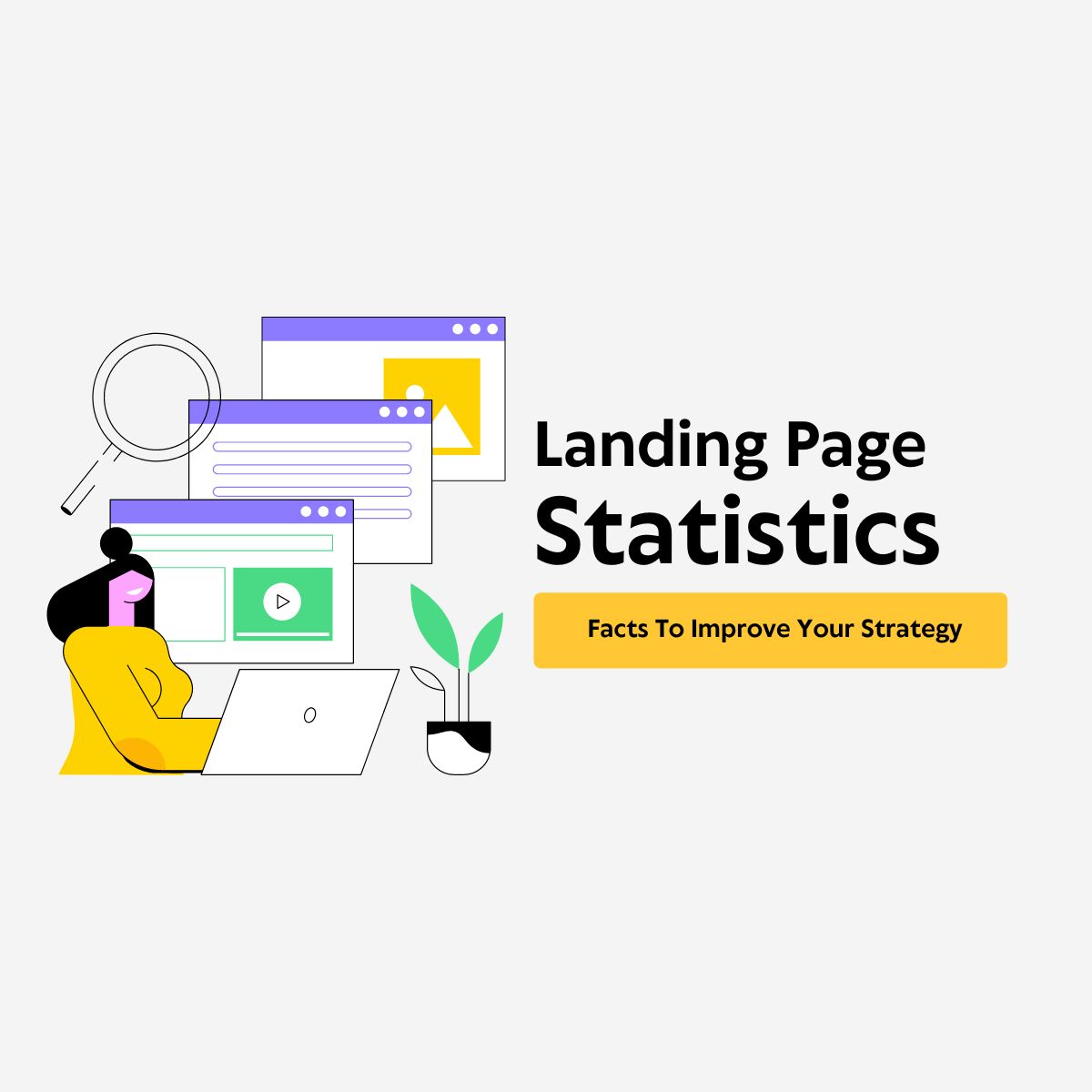 Introduction
Landing Page Statistics: Landing pages are the most valuable asset for any business. They are unique pages built and customized to deliver personalized and relevant offers. The other pages on your website, a landing page is the particular one to build single marketing campaigns and target audiences. The landing page increases the chances of conversion and increases profits, and new leads are added to the email list to nurture the purposes. The customer preferences are considered and the website also changes. The features of an effective landing page can change too. The landing page statistics will help you better understand and leverage the landing page.
What is a Landing Page?
Landing pages are frequently built using dedicated landing page builders. It is also the standalone part of a website that is dedicated to converting customers to a particular marketing and lead nurturing campaign. These pages also feature the same navigation elements and features as other pages of the website. They also serve a single purpose to convert. People can see the landing page when click on a social media campaign or an ad. The single focus of the landing page makes an excellent tool to generate particular actions for the customers.
Landing Page Conversion and Lead Generation Statistics
Landing pages are basically about conversions only. So, optimizing the page to achieve higher conversion and lead generation rates is necessary. These statistics should provide some insights into landing page optimization for conversion and lead generation this year.
The average conversion rate of a landing page is 26%. It can vary hugely in the industry. But the average ones represent a good conversion rate. However, almost 10% of the business reports that the figure could increase by a margin with a conversion rate of about 70%.
Most of the landing pages have a conversion rate of 10% or less. The overall conversion rate is 26% and most landing page's conversion rate is 10% which for some businesses is more than enough to make the landing page a sustainable strategy.
Landing pages that ask for the name and gender have the worst conversion rates. It includes sign-up forms and less conversion power. Forms also include the fields like 5 to 6% of conversion rates. The best-performed sign-up forms include the email and phone number fields and have 10.15% conversion rates.
Landing pages having 2 seconds loading time have the highest conversion rates. The faster a website loads, the better the landing page. The loading speed is converted into something important for those with a long loading speed.
To have 10 to 12 landing pages increase over up to 55%. The conversion rate increases the landing pages. The more landing pages you have, is better. A range of landing pages enables to segmenting of the traffic sources and tailoring them according to the particular landing pages. In addition to it, people are provided with opportunities on your landing page as required.
Requesting Email and phone numbers rather than age, and address will increase the conversion rate.
The conversion rate Optimization tool can increase the Return on Investment by 223%.
Landing page bold and attentive images get 80% more reading rate by users.
Adding contact details of the business can increase the trust of the brand.
According to the Landing Page Statistics, live chat options on the same page will aid in increasing the conversion rate by 20%.
(Source: startupbonsai.com)
Statistics on The Creation of Landing Pages
Making a landing page that converts well is an art. It requires an eye for detail and lots of testing to make sure the balance is right. The statistics on landing page creation will provide you with some idea of what you should include (and the things you should not include) when you create websites for your company.
About 30 percent of landing pages contain too much copy. 29.5 percent of landing pages contain sufficient copy. According to research, commercial sector landing pages should be less than 100 characters. It is 50% more effective than landing pages with words of 500 or more.
Landing Pages that only have one CTA are able to achieve 1.6 percent more conversion potential than pages with two or more. A page with just one CTA is transformed to 13.5 percent. A page that has 2 to four links converts only 11.9 percent of people who visit. The data also shows that it pays to guide customers to take the right call to action.
The majority of landing pages have 5 fields for forms on average. The data also indicates that the majority of the landing pages contain five or more fields within the form. Despite being the norm, marketers are of the opinion that limiting fields in the form can be more beneficial in terms of conversions.
Incorporating multiple offers gives the landing page a reduction in conversion rate by 266 percent. Similar to the CTA that has numerous offers on the landing page, which lowers the conversion rate. This data can help customers to focus on the specific offer which is designed to get the highest conversion rates.
The landing pages with social proof tend to convert 1.1 percent more than those that don't. Social proof can be a very powerful factor. According to statistics, the presence of photos of customers or social media posts boosts customer trust in the brand's products and services. This also makes them less likely to decide on steps.
36% of the most popular landing pages include testimonials. It's a great way to make use of social proof when creating landing pages. The study also revealed that 36% of top-converting landing pages contain testimonials from customers and their clients.
Two-step landing page forms have been proven to be 30 percent more efficient than the standard one-step form. According to sources when using the breadcrumb-style two-step form customers' information is collected and a 30% higher conversion rate can be achieved. More data is collected.
The inclusion of video content on landing pages could increase conversion rates by as much as 86 percent. It could be a colossal outcome. Videos can help to disperse messages. They also have a positive impact on the rate of conversion.
Incorporating your business's contact number in your landing pages can help in increasing trust and conversions. Building trust with your audience is crucial. Studies have shown that including numbers for business is a great way to create confidence. The company that tested this method has observed an increase of 54% in the number of people who sign up on a webpage.
(Source:  Unbounce)
Tests on the Landing Page Statistics
After the landing page has gone in place, it is essential to test the landing page. The results are analyzed in order to enhance the effectiveness of the landing page. These statistics also provide insight into the methods used to test landing pages. More than 20% of businesses that utilize landing pages claim to have solid testing procedures. It can also help you determine the things that work and what you need to modify. Many companies find it difficult to conduct accurate tests. However, it's worth spending time and money to achieve the results you want.
A/B testing is among the most widely used methods to test landing pages and 60% of companies find this method beneficial. This kind of testing is an excellent method of testing landing pages. It allows us to determine which factors influence conversion and which components on the page aren't essential.
A good testing strategy and targeted targeting can assist in increasing conversion rates by 300 percent. Testing is essential for optimizing landing pages. To evaluate the test results correctly and focus on the specific groups of people. It assists in improving the components of landing pages. It also has a huge impact on boosting conversion rates.
More than half of companies run less than 5 landing page tests each month. These figures show that different businesses perform more tests and have higher conversion rates. Google companies have performed more than 7000 tests on a single page to see which one is more efficient.
(Source:  Invesp)
A Good Landing Page Statistics
Landing pages are all about the visitors who visit them. And to satisfy them. It requires an understanding of the audience, who will visit your page, and what they want to see. So, it takes the help of the statistics provided below for landing page optimization and to get answers to your questions-
Conversion rates increase by 86% when video is there on landing pages. In many cases, short-form videos help to do the work. GIFs also work well.
9 out of 10 customers have turned on the testimonials and reviews on the landing page. Customer testimonials, press badges, and other accolades increase conversions.
Sign-ups also increase by 9% when contact details appear on the landing pages. It is applicable for B2B businesses that rely on high-touch communications with targeted customers. Any business includes the contact details to enhance conversions.
The content combined with the pictures has an 80% off more chance of being read. Images enhance the on-page SEO as well as conversion rates.
Personalized CTAs help to convert up 202% in a better way. In almost every step of the funnel, it is best to personalize the experience as much as possible.
Companies having 10 to 12 landing pages have seen a 55% increase in leads.
Long landing pages increase the leads by 2205 as compared to calls to action. It is less important for e-commerce and includes the products. Companies like the click funnel give importance to long sales pages. Long pages provide more opportunities to paint the bigger picture of the product. So, it attracts the customers more.
To address the buyer's fear of landing pages increase conversion rates by 80%. The buyer's fears are addressed like email spam or personal data use. It increases the conversion rate form.
Statistics of Landing Pages for Industry
Not all landing pages are created equal. Certain industries require a lot of details on the page while some require less. The simple form that you can fill in. The purpose is also diverse. The intention of booking a reservation for a restaurant is significantly smaller than the commitment to buy a tool. In addition, these numbers assist in gaining access to the channels. Companies that sell e-commerce also tend to use a lot of display ads, whereas healthcare and travel companies get the bulk of their traffic through SEO.
A great conversion rate on landing is between 2.6 to 6.1 percent. The typical rate is 4.02 percent. However, it can differ depending on the sector.
The average conversion rate for agencies is 1.7 percent. The agencies with high-touch sales require the buyer to learn many details. Therefore the conversion rate will be very low. The conversion from lead to client is at least 10.
Devices and apps have a very high conversion rate of approximately 6.2 percent. Downloading apps is a breeze. There isn't any cost when the download of the pp. However, it's not surprising that app downloads have greater conversion rates.
eBooks are fantastic for increasing sales and leads. since 55% of emails sent are generated by ebooks. LinkedIn feed is brimming with them to download.
(Source: growthmarketingpro.com)
Landing Page Optimization Statistics
Searching for the sweet spots in landing page optimization? Below are a few stats listed that help to optimize the next landing page more efficiently. The average number of form fields is 11. However, if you decrease the number of form fields it can result in a 120% increase in conversions.
16% of landing page lacks navigation bars. So, to remove the navigation menu increase conversions by 100%.
Not asking for age, address, or telephone number on the landing page increases conversions. It is by simply asking for an email or phone number can have a higher conversion rate.
Conversion rate optimization tools increase ROI by 223% on average. There are various software solutions that can help to plan, test, and analyze the landing pages and performance.
Over 90% of visitors reported the reading headlines mentioned they read CTA copies. Some of the best practices are crafted for on-point CTA. It includes making a call to action clear. Call to action message per landing page and to keep the CTA button front and center.
Images also play an important role. As 80% of users read content that is combined with bold and appealing images.
Including contact information also increases trust and conversions. In two ways, it helps. Firstly, it feels comfortable for the customers to give contact information. Secondly, it is an easier way to get in touch with your customers.
Add live chat functionality. It increases by 20% conversions. As questions are answered and motivates them. Visitors who use live chat are likely to make a purchase 16 times more. Live chat users are likely to spend 13% more than others.
(Source: bloggingwizard.com)
Conclusion
Landing pages are an important part of any marketing strategy. Even businesses cannot afford to overlook it. Around 50% of marketers use landing pages to increase their customer base and connect with them to nurture sales strategies. Hope, finding the stats provides insights into factors that make landing pages more successful. So, hopefully, with the stats given above an insight about factors is provided. It will help to make a landing page a successful one. The mistakes you will avoid will also help to increase your chances of success.
What are the statistics of landing pages?
Landing page statistics help to use and customize the landing page. The average conversion rate is 9.7%. about 77% of landing pages are home pages.
What is the success rate of landing pages?
Across the industries, the success rate of landing pages is 25% which converts into 5.31%. These landing pages with conversion rates of about 11.45% or higher.
What is a quality score for landing pages?
A high-quality score refers to the ad and landing page. Those are more relevant and useful ones. If you search for keywords as compared to other advertisers. A tool is also used to identify the improvement of ads, landing pages, and keyword selection.
What landing page impacts users the most?
The call to action is an important element on a landing page. As it is a lead-generation tool.
Do landing pages improve SEO?
Yes, it improves landing pages by converting visitors. It also encourages you to click on other links. The pages are usually part of inbound marketing campaigns that aim to increase site traffic from the search that is relevant to a business.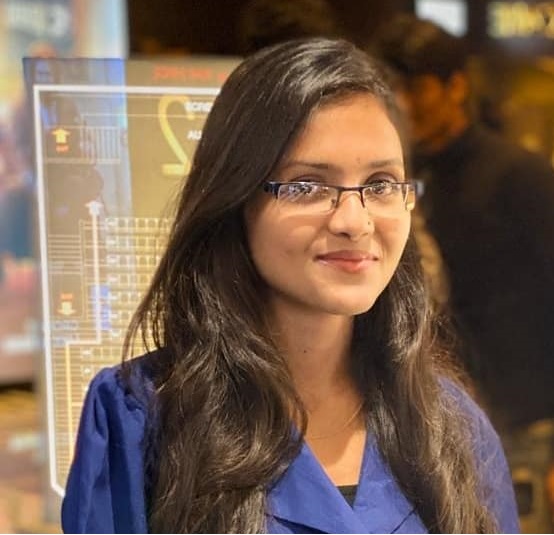 Shivanjali Pawar
Shivanjali, a Digital Marketing Expert, regularly contributes to various industry-specific magazines. She is interested in tech statistics, SMO, and raising awareness about technical how-to guides. She can often be found exploring different places on weekends.
More Posts By Shivanjali Pawar