Google Maps Statistics By Usage, Revenue, Country, Accuracy, Traffic Data, Web Usage and API Usage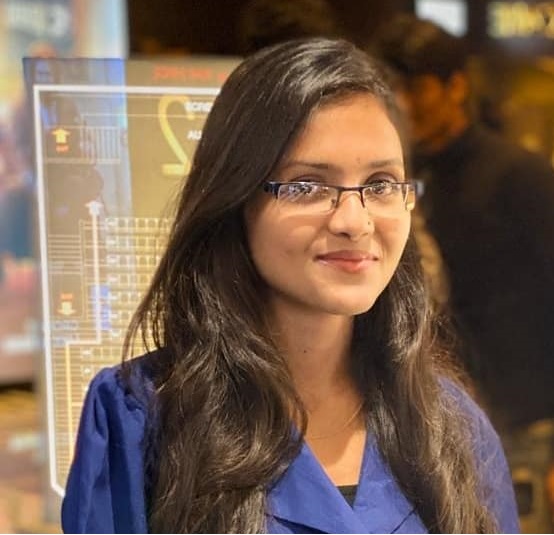 Shivanjali Pawar
Updated · Sep 14, 2023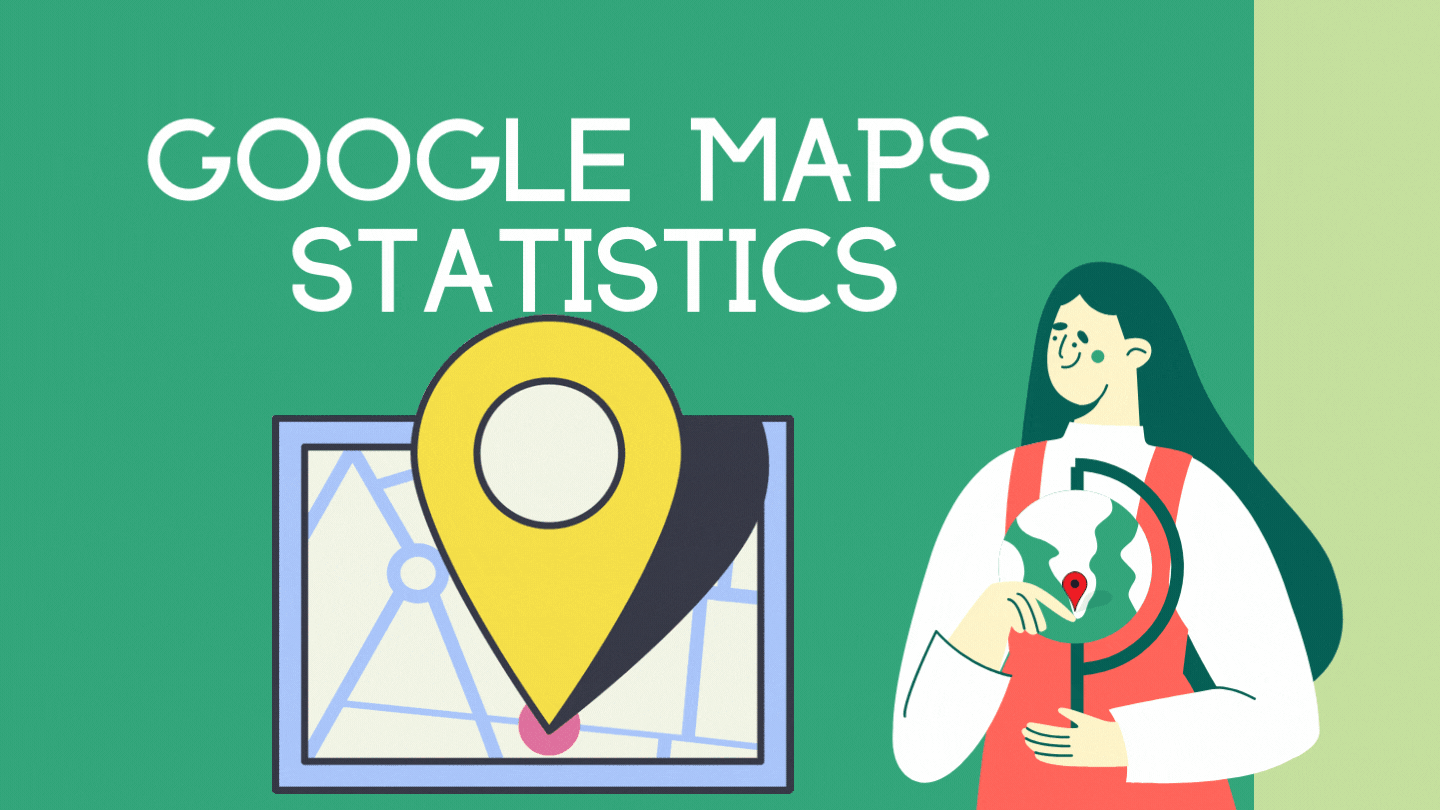 Introduction
Google Maps Statistics: Google Maps Statistics prove that this service has changed patterns of travel and habits. This in turn has changed the way people use navigational apps. Every business adapts to the challenges of the environment. However, some also had more chance of success than others. In comparison to the performance of Google Maps, the most frequently used navigation apps like Andriod Auto have no chance. Find the way Google Maps has performed over the decades. Moreover, the introduction of Artificial intelligence has proven to be a golden spoon for such applications.
Features of Google Maps
The maps also have changed the capability to navigate through, explore, and communicate with the natural world. Digital mapping is powered by massive data and harnesses the latest technology. It has continued to evolve and expand its capabilities since the year 2005. In this day and age, it is essential for marketers, companies as well and individuals who are interested in data to be aware of the trends and data that determine the user's behavior in Google Maps.
In this article, you'll be able to learn about Google Maps statistics that highlight the patterns, insights, and data that affect the use of this application. If you're looking to create your next campaign for marketing or are eager to learn more about the mysteries behind the map that governs your daily life This guide will help you get there.
Users can easily navigate through unknown areas using an AI camera with live walking directions.
Helps users to find fuel-efficient routes.
The platforms save places people would like to visit later
Users can set the "arrive by" option to reduce the arrival time.
Reviews for particular places available
Download maps to use offline
Google Maps can give you the best time to visit a place
Search along destined routes to prevent detours.
Add multiple destinations in one direction.
Google Map General Statistics
Google Maps consumes over 5MB of data every hour.
Google Maps marketing optimization may improve your visibility for your business.
More than a billion people make use of it each month
The maps allow you to locate hundreds of locations, as well as businesses across more than 220 countries and territories.
In the US maps are the most popular, with a download of 25 million.
Google Maps website had a record number of visits. Google Maps website had around 196.8 million visits total in May 2023.
The US users use maps the most often which amounts to 19.44 percent.
Google Maps is the third-highest popular Google app in the world, with more than 11 million users downloading it.
It downloads 1 billion times every month.
As compared to other map services such as Apple Maps and Waze, Google has 1 billion monthly active users, while others have 74 million and 151 million respectively.
According to Google Maps Statistics, there are more than 10,000 locations with available indoor map options.
Bicyclists can easily navigate through their desired route available in more than 40 countries.
25% of Google Maps queries include names of places.
 (Source: brizfeel.com)
Google Map Features
Map viewing and navigation can be done. Interactive maps of the world including its streets, roads, landmarks, and other geographical functionalities are there.
Users can also zoom in and out of the map to view the particular locations with high-quality details.
Navigation tools offer turn-by-turn directions.
The street view is there. It also enables users to explore the streets virtually with 360-degree panoramic imagery.
It offers a first-person view that enables users to view the destination and navigate more efficiently.
The location search is possible easily. A business, landmark, contact details, photos, and reviews.
Local business listings can be seen. It helps to serve as a platform for creating and managing online listings.
Google Maps offers real-time traffic data that includes accidents and road closures.
The maps also provide directions that include public transit options.
Information about the public transportation systems can be accessed.
In addition to the standard maps, users can view high-resolution satellite imagery for a detailed view of locations globally.
Google Maps Usage Statistics 2023
More than a billion people use Google Maps every month. To search for destinations and check the best routes.
There are over 5 million websites and apps to use Google Maps platform core products every week.
The use and convenience are during traveling and exploring new places.
Google Maps has over 1 billion active users each month.
It also locates hundreds of millions of places and businesses.
Various users rely on this platform.
Over 5 billion active websites and apps use Google Maps.
1 MB of data is used in map mode to open Google Maps and to upload a map.
Google Maps support over 40 diverse languages
It is the top navigation app in the US with a 60% market share
Google Maps Revenue Statistics
In 2023, Google Maps revenue reached 11 dollars billion. As it is a reliable navigation app and businesses also search for a platform that is appealing for marketing, shop locations, and promotions, reviews. It helps to sustain economic growth.
Google Maps revenue comes from advertising alone. Most of the company's revenue advertisers promote businesses by Google AdWords. It means that 82% of the total revenue comes from advertising alone.
Approximately Google Maps earns more than 4.3 billion dollars a year. The revenue from the ads and specific fees to use Google Maps API. Ads can contribute 3.5 billion while API contributes 0.8 dollars billion.
(Source: businessofapps.com)
Google Maps Is Used by the Country
It is well-known that the popularity of Google Maps is worldwide. Many people around the globe depend on online maps for a variety of reasons. Users prefer Google Maps due to the information, ease of use, and speed. Google Maps provides relevant directions as well as a great user experience and interface, as well as speedy loading times. Additionally, it provides amazing information about Google Maps usage across the nation. The year 2023 will be the time when Google Maps will be accessible to 220 different countries. This is a sign of how effective the service is. The users are confident in Google Maps' ability to offer a valuable service.
 (Source: brizfeel.com)
Google Maps is also one of the most popular apps in France in the month of May 2023. In other countries in Europe as well. In the top 8 countries are both the UK as well as Italy. By 2022 with 9.12 million downloaded Google Maps was the most downloaded map in the US. It is accessible via mobile devices with 56%.
Google Maps Accuracy
Google Maps is one of the most accurate map services available worldwide.
The maps are continuously updated with new data.
Google uses various methods that include to ensure accuracy and crowdsourced data from the users.
25% of smartphone navigation app users praise the app for clear direction.
17% of the people consider the best source for directions for the non-drivers.
20% of the users prefer Google Maps due to its user-friendly interface.
The accuracy of Google Maps travels the time estimations. As it is continuously updated.
Driving time accuracy is 23% on a time basis and journey length is 38%. It is according to the research conducted on 56 journeys of 18 miles and 32 minutes.
Google Maps traffic stats also predict the time important to reach a destination. With the help of machine learning technology, the app predicts the amount of traffic on the route.
Historical patterns, road quality, and average speed are also analyzed.
Local data is also considered like speed limits and restricted movement areas.
Google Maps also updates its algorithm to adjust to the pandemic changes. It now gives priority to the data from the previous two to four weeks.
Maps Features Google Maps Features
It provides a variety of options that include:
Turn-by-turn navigation
Street views
Directions for public transit
Live updates on traffic
Information on places
Streetside imagery
Indoor maps
Satellite views
360-degree panorama views.
Amazing Information About Google Maps
Google Maps provides the best well-known navigational tool in the US
The app also crossed the 23 million download mark it had in 2020.
Google Maps also has 15.4 million monthly users.
More than 5 million websites use Google Maps. Maps
Around 67% of map app users use Google Maps.
Google Maps users mainly contribute to more than 20 million pieces of information a day.
Google Maps also uses 5MB of data every hour.
Google Map Recent Updates
Immersive view of the new cities and available for 500+ landmarks around the world.
Trip progress can be tracked through the glanceable directions
Organizable and planned trips with new updates.
Trendy places nearby can be navigated easily
A live view search is available. It helps to use the camera to find important places such as shops, ATMs, and restaurants.
Eco-friendly routes can be searched to save fuel.
Google Maps intent can be created. It allows one to search for a particular place and displays it on the map.
Request for driving, walking, or cycling directions are provided from one place to another, and use Google Street View to display the panorama imagery.
The map can also display a certain place at zoom level.
Machine learning technology integrates the data and continuously enhances the platform.
Google Maps Statistics by Demographics
(Source: similarweb.com)
Over the last 6 months of 2023, Google Maps Demographics Statistics observed the highest number of users from the age group of 25 to 34 years resulting in 28.55% followed by users aged between 35 to 44 years (22%) and 16.99% between 45 to 54 years. The lowest users observed for the 65 years and above resulting in 6.63%.
Google Maps Traffic Data
It uses a variety of data sources to track the traffic data. Real-time data is being tracked. The data is tracked from Google's cast mobile network and from third-party sources like government agencies and private data providers. Accurate and up-to-date information is provided. On traffic conditions, accidents, and road closure. The quickest route to the destination is also provided. Past traffic update is available to see which can be useful to plan a trip and avoid traffic.
Google Map Web Usage
It is also a web-based application. It offers a wide range of functionalities and features for the users. Desktops are preferred to access the maps and directions. Location sharing and cross-platform sync are also available. Real-time locations can also be shared. Customized maps are also available with personalized marks, shapes, and lines. Various top websites use Google Maps. The below chart describes the top websites that use Google Maps.
( Source: onthemap.com)
Google Maps API Usage
Google Maps offers a set of APIs i.e. application programming interface. Developers use them to integrate Google Maps. The data and features into the apps, websites, and services. API overview includes various APIs like geocoding API, directions API, Places API, etc. The maps are embedded for the interactive features, and data is accessible.  Geocoding and reverse geocoding are also available. It addresses the geographic coordinates and vice-versa. Direction and routing is also done. Turn-by-turn navigation can be done.
The route can be optimized into the apps. Places name, rating, reviews, and photos can be retrieved. Location services support location tracking and sharing. Developers also build apps that track the user's location and monitor the geofences. Customization of the maps allows to creation of unique and branded map experiences.
Authentication and access control are there. It ensures the safe use of Google Maps APIs. Usage limits and price is based on the usage volume. Developer resources provide tutorials and developer support for users through maps APIs.  The sample codes, libraries, and community forums for help can be accessed through the developers. Google Maps APIs also empower the developer to create location-aware apps. With rich-based features, enables organizations and people to improve their offerings with geographical information and services.
Challenges and Competitions
Challenges
Data accuracy and updates are a constant challenge. Roads change, new businesses open and close, new developments in the region, etc. maps must keep pace with all these changes to provide accurate information.
Privacy concerns have been raised. Companies like Google must address user privacy concerns and comply with changing data protection regulations.
Google Maps also faces competition from navigation services like Apple Maps, Waze, and Mapquest. These competitors are continuously enhancing their offerings to appeal to the users.
Offline navigation is there. Providing robust offline navigation capabilities is the challenge. They are important for travelers and users in remote areas.
Integration with autonomous vehicles like self-driving cars. The latest technologies are supported. Through the alternative Google Maps for iPhone and Mac users.
Competitions
Apple Maps has been the big competitor. It can specifically invest to improve the mapping data and functionalities.
Waze is owned by Google but operates separately. It also focuses on real-time traffic and community-driven updates. It is also famous for its crowd-sourced traffic data and incident reporting.
Mapquest is another well-established mapping service that provides directions, maps, and location-based services.
Here technologies are also the leading provider of mapping and location data services. It supplies the data to various companies like automakers for in-car navigation systems.
Openstreet Map is also a community-driven open-source mapping project. It is an indirect competitor for Google Maps. It offers an alternative source to map data and is used by various developers and companies.
Tomtom is a navigation and mapping solutions company. It offers mapping data, software, and navigation systems for many apps.
 (Source: brizfeel.com)
Conclusion
Google Maps have changed the way people navigate places. Now, anyone can travel to any corner of the world with ease and confidence.  Travelers and users can understand the data usage of Google Maps. It is areas with limited data also. Data usage is managed effectively and unexpected data depletion is avoided.
To use Google Maps, open the website or app, enter your desired location in the search bar, explore the map, or get directions by clicking the "Directions" button.
Can I use Google Maps offline?
You can use Google Maps offline. Just you need to download the specific area and offline viewing is accessed.
Can Google Maps be used on iPhone?
Yes, it is available to download on iPhone for free. Locations and directions of the map can be explored. It can be downloaded from the app store.
How to search for places on Google Maps?
To search for the places, you need to enter the place name and address. The place will be displayed with some additional information.
How to save routes on Google Maps?
To save the route on Google Maps, enter the starting point and destination. You need to click on the directions button and customize it the way required. Then click on the three dot menu icon and select on save route option. You can also access the saved route later in the Your Places section.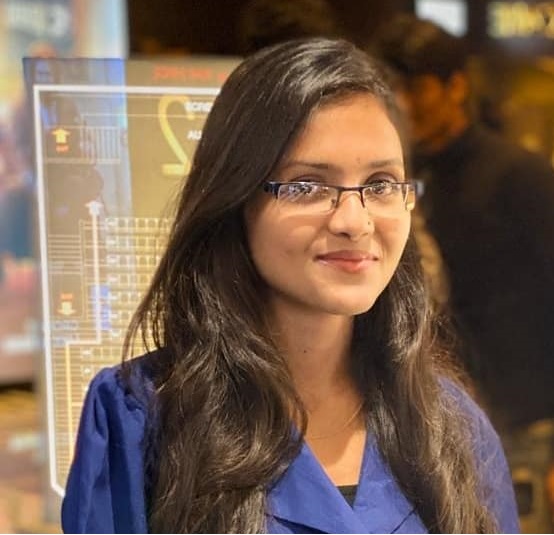 Shivanjali Pawar
Shivanjali, a Digital Marketing Expert, regularly contributes to various industry-specific magazines. She is interested in tech statistics, SMO, and raising awareness about technical how-to guides. She can often be found exploring different places on weekends.
More Posts By Shivanjali Pawar