Comprehensive Guide to Field Service Software
By
Drew Robb
Feedback
Field service software is changing as technologies like mobile and IoT impact customer service. Here is what you need to know.
Field service software is a hot area right now and getting hotter as companies recognize the importance of providing good customer service.
According to Aberdeen Group, the worldwide field service management (FSM) market is worth around $18 billion annually and comprises about 20 million people globally, with close to 6 million in the United States.
"Operating your service business as you've done in the past will result in lost revenue streams, customers who find a new service partner and, ultimately, a business that is no longer viable," said Aly Pinder, Jr., an Aberdeen Group analyst.
While a punctual field service rep used to be a major reason for success, that is no longer enough. Today's top customer service complaint is a technician who is unable to resolve an issue during the initial visit. Field service software is evolving to meet this challenge.
"When technicians have real-time insights into the customer and the equipment they are sent out to service, they will be able to have more informed conversations and ensure they fix the issue on the first visit," said Pinder.
This is supported by surveys done by the likes of Saleforce and Oracle.
Salesforce discovered that 92 percent of service executives believe they need to adapt their service models in order to keep up with customers' needs. Oracle research found that, among companies making excellent progress in customer service, 47 percent have field service software. Nearly 60 percent optimize scheduling and dispatch of field techs in real-time.
In this guide we answer key questions such as:
What Does Field Service Software Do?
Field service software delivers advanced scheduling, inventory tracking and asset management for service depots and mobile in-field specialists who need to fulfill work orders and provide preventive maintenance across multiple sites under service agreements, said Matt Kresch, director of Product Marketing for Service, Microsoft Dynamics CRM.
The software offers the ability to schedule, optimize and route field service employees working in the field. Employees typically involved in field service scenarios include cable repair technicians, mobile nurses and engineers who are dispatched to investigate leaks.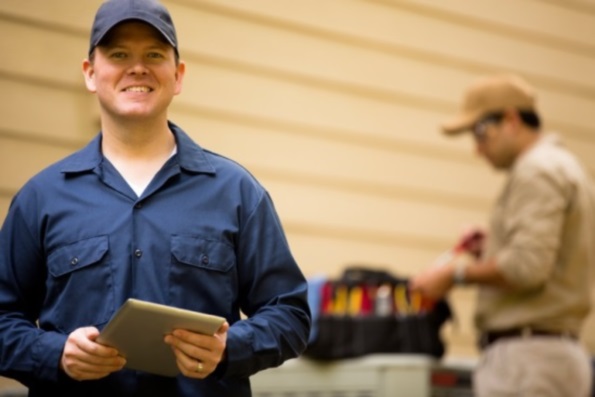 "Field service management is all about getting the right field resource to the right place, at the right time, and ensuring that they have all of the parts and knowledge necessary to complete their work," said Jeff Wartgow, director product management, Oracle Service Cloud. "The goal is to optimize service efficiency, while also increasing customer satisfaction without cutting quality."
This article was originally published on June 29, 2016