Text-to-Video AI Market is Predicted USD 2479.7 Million in Revenues by 2032 at a CAGR of 26.2%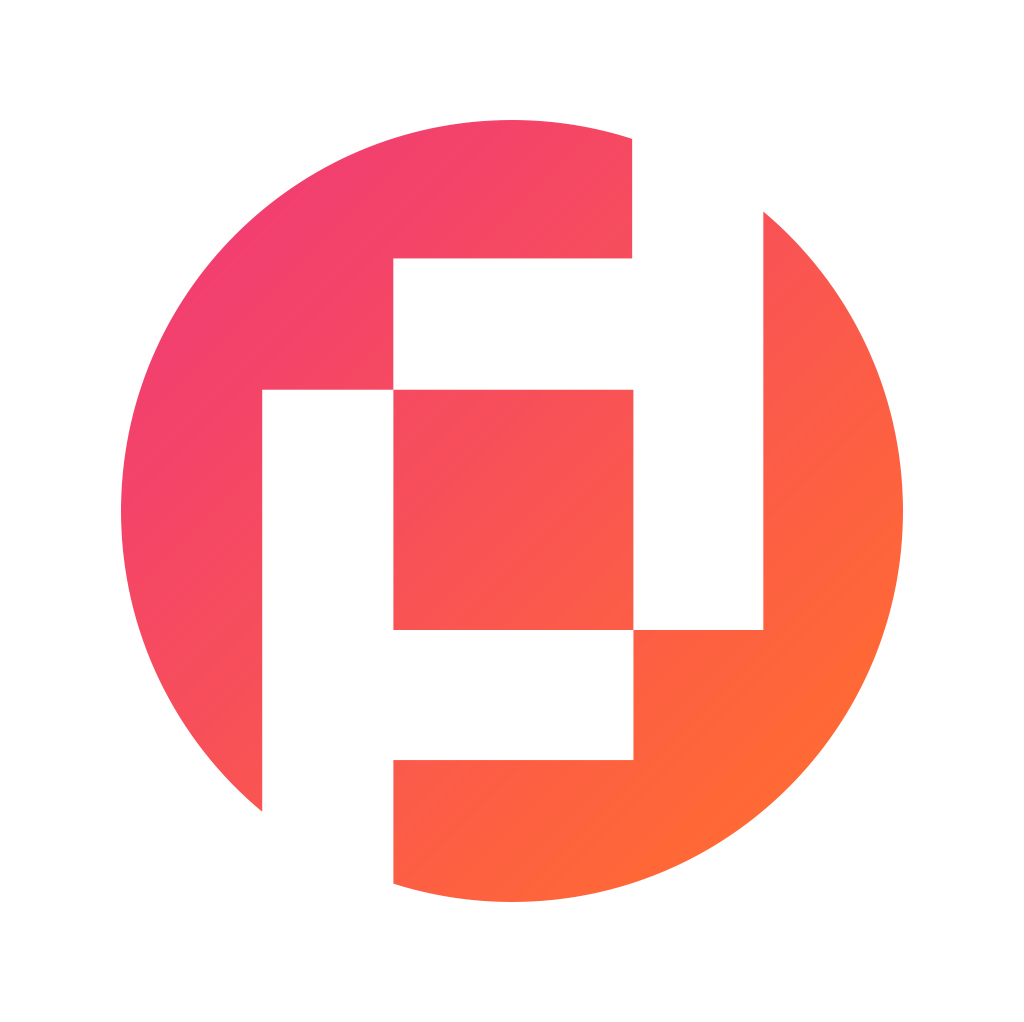 Prudour Private Limited
Updated · Jun 14, 2023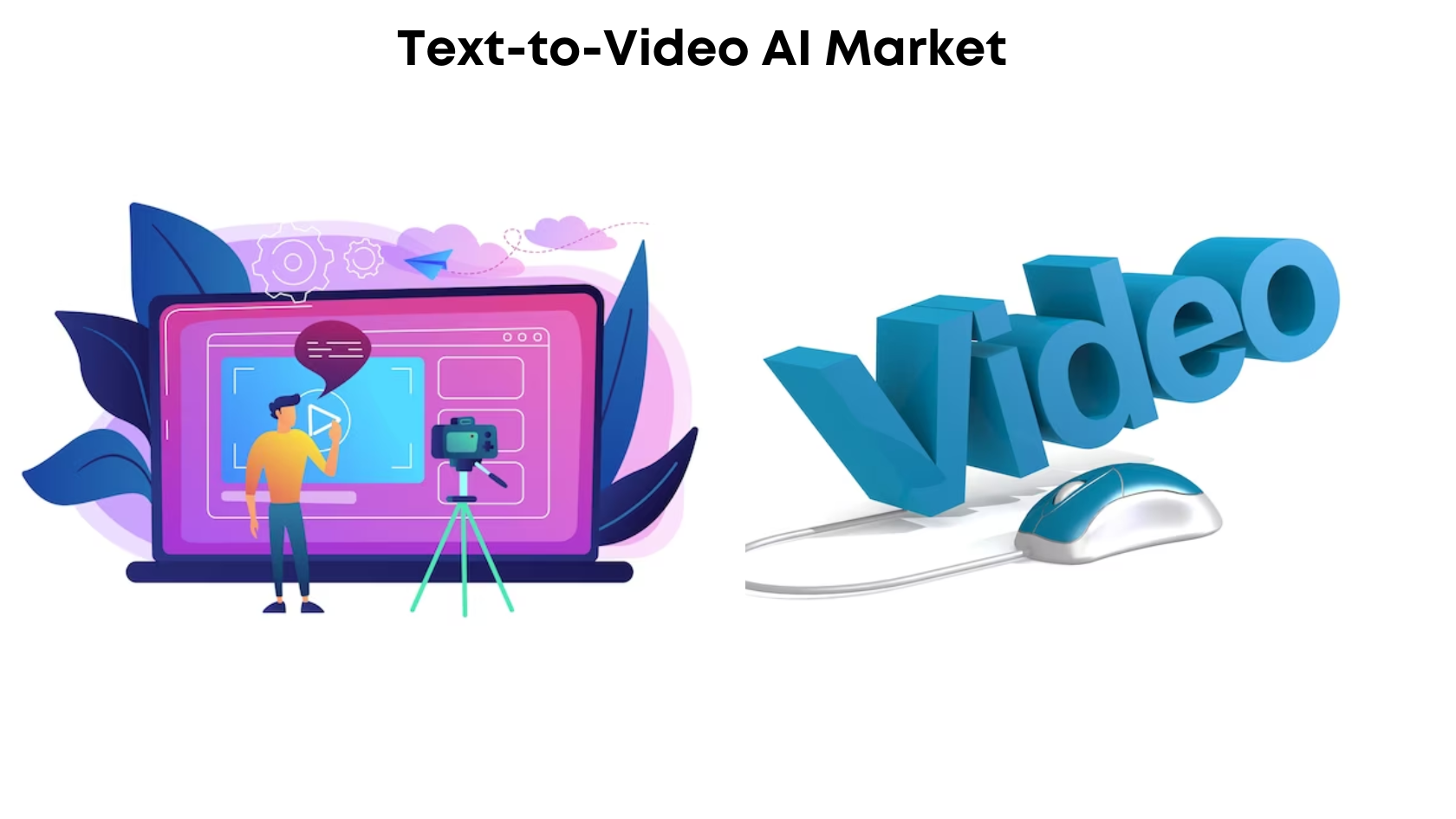 Market Overview
Published Via 11Press : Text-to-Video AI Market refers to an artificial intelligence (AI) technology market segment which automates the transformation of textual content to video format automatically, using natural language processing (NLP), computer vision, and machine learning techniques for processing input text into video output formats.
Recent years have witnessed rapid expansion and momentum within this market due to its potential applications across industries. Video creation can offer numerous benefits that enhance user engagement, communication, and reach – such as user retention.
The Global Text-to-Video AI Market is projected to reach USD 2479.7 Million by 2032, growing at an expected compound annual growth rate of 26.2% from 2023-2032.
Text-to-Video AI solutions enable marketers, content creators, and social media managers to transform their textual content into visually captivating videos that capture audience attention, convey messages more efficiently, and increase engagement on digital platforms.
Request For Sample Report Here: https://market.us/report/text-to-video-ai-market/#requestSample
Key Takeaways
Market Definition: The Text-to-Video AI market refers to AI technology that facilitates the automatic conversion of textual content to video format automatically, employing NLP, computer vision, and machine learning techniques in tandem to analyze text inputs and produce videos accordingly.
Text-to-Video AI technology finds applications across content creation and marketing, e-learning/training/pedagogy/personalized video messages/stories/entertainment as well as data visualization – helping increase user engagement while improving communication within various industries and increasing reach beyond them.
Benefits: Text-to-Video AI solutions have many advantages over their conventional alternatives, including increased user engagement, communication improvements, knowledge retention enhancement, customized messaging options, and accurate data visualization.
Market Drivers: The market for artificial intelligence solutions is propelled forward by advancements in AI technologies, rising consumer demands for visually rich and engaging media content creation, the expansion of digital marketing and e-learning sectors as well as demand for efficient data communication and storytelling solutions.
Challenges of Text-to-Video AI Market: Some challenges facing this market include maintaining video quality and accuracy, customizability options, copyright/IPR issues as well as seamless integration into existing workflows.
Regional Analysis
North America: North America is projected to dominate the Text-to-Video AI market. With numerous providers of AI technology and digital content creators who adopt innovative technologies early, as well as major tech firms present here, its market growth should be strong here.
Europe: Europe is another key region in the Text-to-Video AI market, particularly countries such as the United Kingdom, Germany, and France which are witnessing rapid uptake of AI technologies across various industries. A strong emphasis on digital marketing, e-learning, and entertainment sectors contributes to this region's rise of Text-to-Video AI solutions while an increase in data visualization and storytelling fuel this market segment in Europe.
Asia Pacific: This region is experiencing a significant expansion of the Text-to-Video AI solutions market. Countries like China, Japan, and India have witnessed a rapid digital transformation and possess large consumer bases for online content consumption.
Latin America: Latin America is an emerging market for Text-to-Video AI technology. Countries such as Brazil and Mexico have experienced digitization across different sectors such as marketing, education, and entertainment – leading to increasing internet penetration, smartphone adoption rates, and demand for interactive content that contributes to its rise.
Middle East and Africa: Text-to-Video AI technology has also gained considerable traction across Middle Eastern and African regions, such as the United Arab Emirates and South Africa investing heavily in digital transformation initiatives as well as AI-powered technologies to transform business practices.
Drivers
Increased Need for Visual Content: With visual media becoming increasingly sought after across industries, videos offer engaging, lasting memories that better convey information than text alone. Text-to-Video AI technology enables organizations to turn textual documents into visually captivating videos for user consumption – satisfying the demand for interactive and entertaining media content.
Digital Marketing and Ads: Digital marketing and ads have become essential tools for organizations looking to effectively connect with their target audiences. Videos play a prominent role in digital campaigns, social media marketing, and online ads – with texts-to-Video AI solutions helping marketers transform written material into engaging videos for greater impactful marketing initiatives.
E-learning and Online Education Industry Development: E-learning and the online education industry have seen remarkable expansion, particularly due to the increasing interest in remote and online learning. Text-to-Video AI technology provides visually engaging videos which increase both learning experience and retention rates among students.
Need for Customized Communication: Businesses use personalized communication as a key strategy to deepen relationships with their audiences on a personal level. Text-to-Video AI makes personal video messages possible by turning written words into tailored videos with emotional impact that create better engagement from recipients.
Effective Data Visualization: Data visualization is key in communicating complex information in an understandable and accessible fashion. Text-to-Video AI technology enables viewers to easily comprehend and interpret textual reports or statistics by turning them into visually pleasing videos that make understanding this material much simpler.
Make an Inquiry Before Picking Up This Report @ https://market.us/report/text-to-video-ai-market/#inquiry
Restraints
Quality and Accuracy: Ensuring high-quality video output from Text-to-Video AI systems can be challenging. Ensuring they accurately represent their original text while conveying the intended message requires sophisticated natural language processing capabilities as well as computer vision skills – inaccurate or subpar video output may reduce the value and efficacy of the technology.
Customization Limitations: AI solutions may have limitations when it comes to customization. While they can produce videos automatically from text inputs, meeting specific design elements or branding requirements may prove challenging; organizations with unique branding or design preferences may find it hard to fully personalize generated videos so as to align with their visual identity.
Copyright and Intellectual Property: Converting textual content into video form raises issues around intellectual property rights, copyleft laws, and permission for using original texts as well as any associated images or media within these videos. Organizations should ensure they possess all required licenses or permission to utilize original texts with any associated media in these converted videos to avoid legal complications and reputational damage as a result of failing to abide by such copyright regulations.
Integration Into Existing Workflows: Integrating Text-to-Video AI solutions into existing workflows and content production processes may present some unique difficulties for organizations, with modifications required in some existing systems or the adoption of new tools in order to effectively incorporate Text-to-Video AI technology. Various integration issues could potentially impede adoption and implementation.
Opportunities
Text-to-Video AI technology expands content creation: text-to-video AI offers content creators and marketers more opportunities than ever to produce engaging video content quickly and cost-efficiently, helping organizations scale video production efforts while reaching wider audiences.
Improved User Engagement: Video content has long been known for capturing and holding users' interest, yet text-to-Video AI solutions offer organizations a way to increase engagement by turning written text into visually pleasing and interactive videos that engage viewers more deeply – leading to improved interactions and increased overall engagement metrics.
Text-to-Video AI allows for customized video experiences by dynamically including user information into generated videos, which provides businesses with opportunities to offer highly tailored and relevant video content to customers, leading to improved customer experiences and increasing brand loyalty.
E-Learning and Training Transformation: Text-to-Video AI technology has an immense benefit in the e-learning and training industries. Turning textual materials into engaging videos enhances student retention of knowledge while making complex concepts easier to digest for all levels. Educational institutions, online learning platforms, and corporate training programs alike can leverage this opportunity to enhance offerings while improving learning outcomes.
Challenges
Accuracy and Quality: Ensuring the accuracy and quality of videos produced using text-to-video AI systems can be challenging. Such systems must accurately interpret textual content to convert it to video format without creating inaccuracies that compromise its credibility or reduce the effectiveness of its technology.
Understanding Natural Language Accurately: Understanding natural language accurately is a complex challenge for AI algorithms, especially text-to-video AI systems that must accurately comprehend text context, semantics, and nuance in order to produce engaging video content that's both informative and empathetic in tone. Improving natural language understanding capabilities remains an ongoing goal in AI models.
Visual Representation and Design: Transforming text into videos requires effective design and visualization capabilities. Text-to-Video AI solutions must have the capacity to craft captivating visuals, select appropriate images/animations/layouts that communicate their messages effectively, as well as ensure maximum engagement for their target audiences. Finding a balance between automation and human creativity in this pursuit of high-quality representation remains an obstacle.
Customization and Personalization: Meeting the specific customization and personalization needs of various organizations is no simple task, yet AI systems must offer flexibility to align with branding guidelines, visual preferences, and industry-specific regulations. Finding solutions with sufficient customization capabilities while keeping automation efficient requires skill.
Recent Development
Recent improvements in Natural Language Processing (NLP) techniques have greatly enhanced Text-to-Video AI systems' abilities to interpret text more accurately, particularly by means of transformer models like GPT-3 transformer models which feature significant advances in natural language understanding for more accurate conversion of text to video content.
Enhance Visual Generation: Generating visually captivating and high-quality videos has been at the core of Text-to-Video AI innovations in recent months. AI models now more effectively select images, animations, and visual elements to complement textual content to produce visually captivating and professional-looking videos.
Integration of AI with Video Editing Tools: Text-to-Video AI systems have become more integrated with video editing software, providing users with increased customization and fine-tuning options when producing videos generated through AI systems. Furthermore, such integration enhances flexibility and creative control for customizing output videos to meet individual requirements.
Recent advancements have focused on expanding the multilingual capabilities of Text-to-Video AI systems. AI models are being trained in different languages to generate videos in languages beyond English – this gives organizations greater chances to reach global audiences or meet specific language preferences.
Report Scope
| | |
| --- | --- |
| Report Attribute | Details |
| The market size value in 2022 | USD 256.5 Mn |
| Revenue Forecast by 2032 | USD 2479.7 Mn |
| Global Market Growth Rate (2023 to 2032) | CAGR Of 26.2 % |
| Regions Covered | North America, Europe, Asia Pacific, Latin America, and Middle East & Africa, and Rest of the World |
| Historical Years | 2017-2022 |
| Base Year | 2022 |
| Estimated Year | 2023 |
| Short-Term Projection Year | 2028 |
| Long-Term Projected Year | 2032 |
Key Market Segments
By Component
By Deployment Mode
By Organization Size
By End-User
Media & Entertainment
Marketers
Education
Other End-Users
Top Key Players in AI-Text Video Generator Market
Google LLC
GliaCloud Co., Ltd
De-Identification Ltd.
Synthesia Limited
Ezoic, Inc.
Veed Limited
Meta Platforms, Inc.
Animatron, Inc.
Other Key Players
Frequently Asked Questions
Q1: What is the healthcare cybersecurity market?
A1: The healthcare cybersecurity market refers to an industry that offers products and services designed to protect healthcare organizations' digital systems against cyber attacks or data breaches.
Q2: Why is cybersecurity critical in healthcare?
A2: Cybersecurity plays an integral part in protecting patient data and medical devices/systems against unauthorized access or ransomware attacks while maintaining continuity in service provision and maintaining patient trust.
Q3: What are the primary drivers of the healthcare cybersecurity market?
A3: Primary drivers for this market include an increase in cyberattack frequency and sophistication, growing adoption of digital healthcare technologies, regulatory requirements, rising awareness about data privacy & security needs as well as protecting valuable patient information.
Q4: What are the challenges in the healthcare cybersecurity market?
A4: In terms of cybersecurity challenges in healthcare IT systems, these include complexity in protecting multiple IT systems across diverse facilities while budget restrictions force cost-cutting measures as skilled cybersecurity personnel becomes scarce, cyber threats continue to evolve, and security measures need to be balanced against user experience for user comfort and protection.
Contact:
Global Business Development Team – Market.us
Market.us (Powered by Prudour Pvt. Ltd.)
Send Email: [email protected]
Address: 420 Lexington Avenue, Suite 300 New York City, NY 10170, United States
Tel: +1 718 618 4351
Website: https://market.us/
Content has been published via 11press. for more details please contact at [email protected]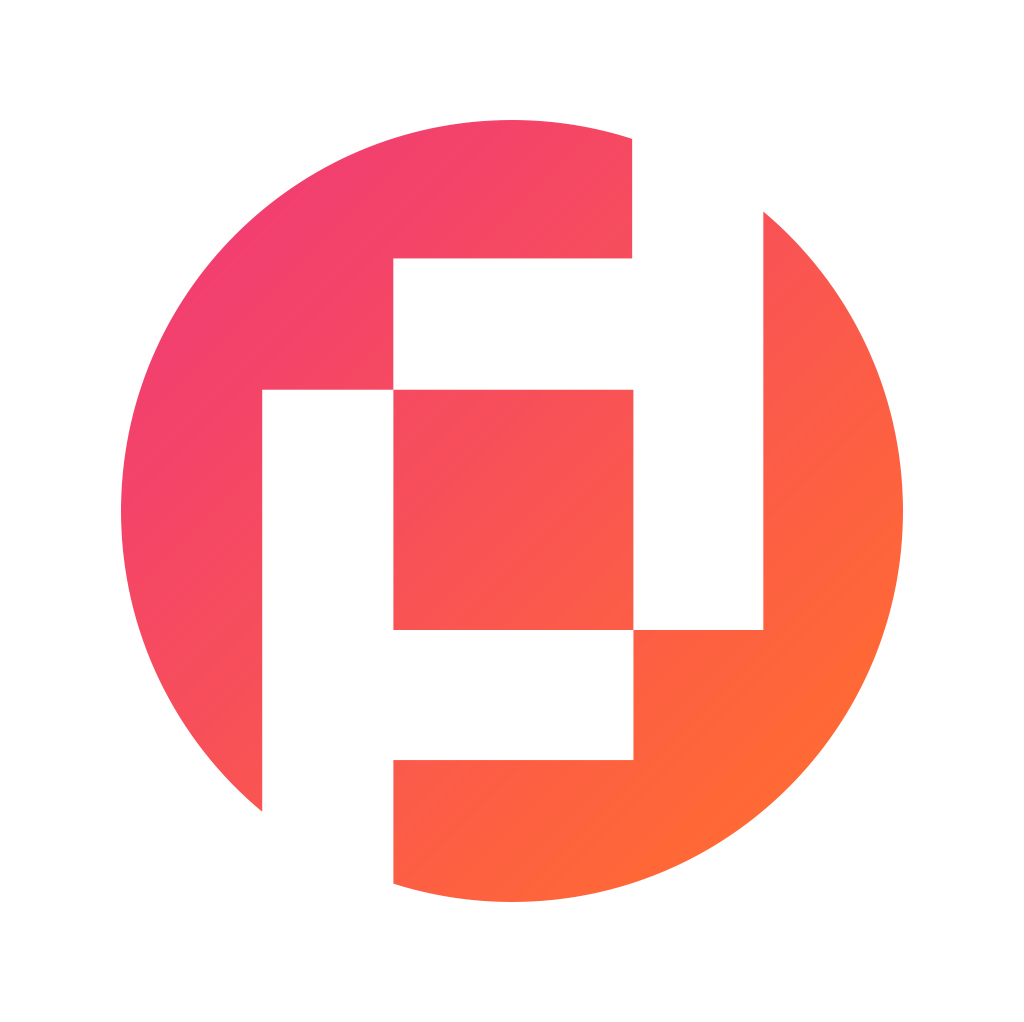 Prudour Private Limited
The team behind market.us, marketresearch.biz, market.biz and more. Our purpose is to keep our customers ahead of the game with regard to the markets. They may fluctuate up or down, but we will help you to stay ahead of the curve in these market fluctuations. Our consistent growth and ability to deliver in-depth analyses and market insight has engaged genuine market players. They have faith in us to offer the data and information they require to make balanced and decisive marketing decisions.
More Posts By Prudour Private Limited