Blogging Statistics By SEO, Traffic, Social Media, Business, Revenue, Visual Content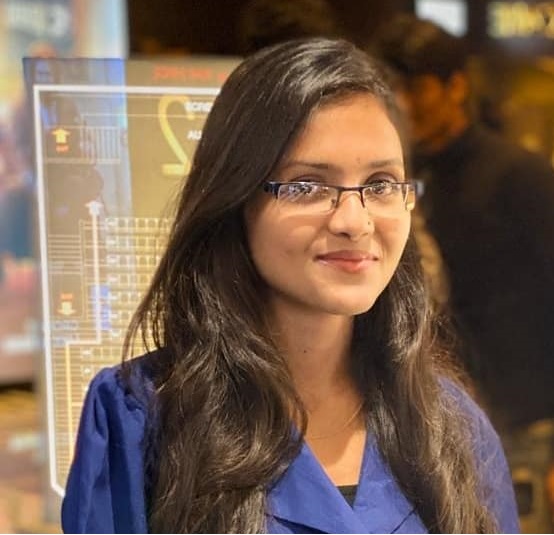 Shivanjali Pawar
Updated · Sep 13, 2023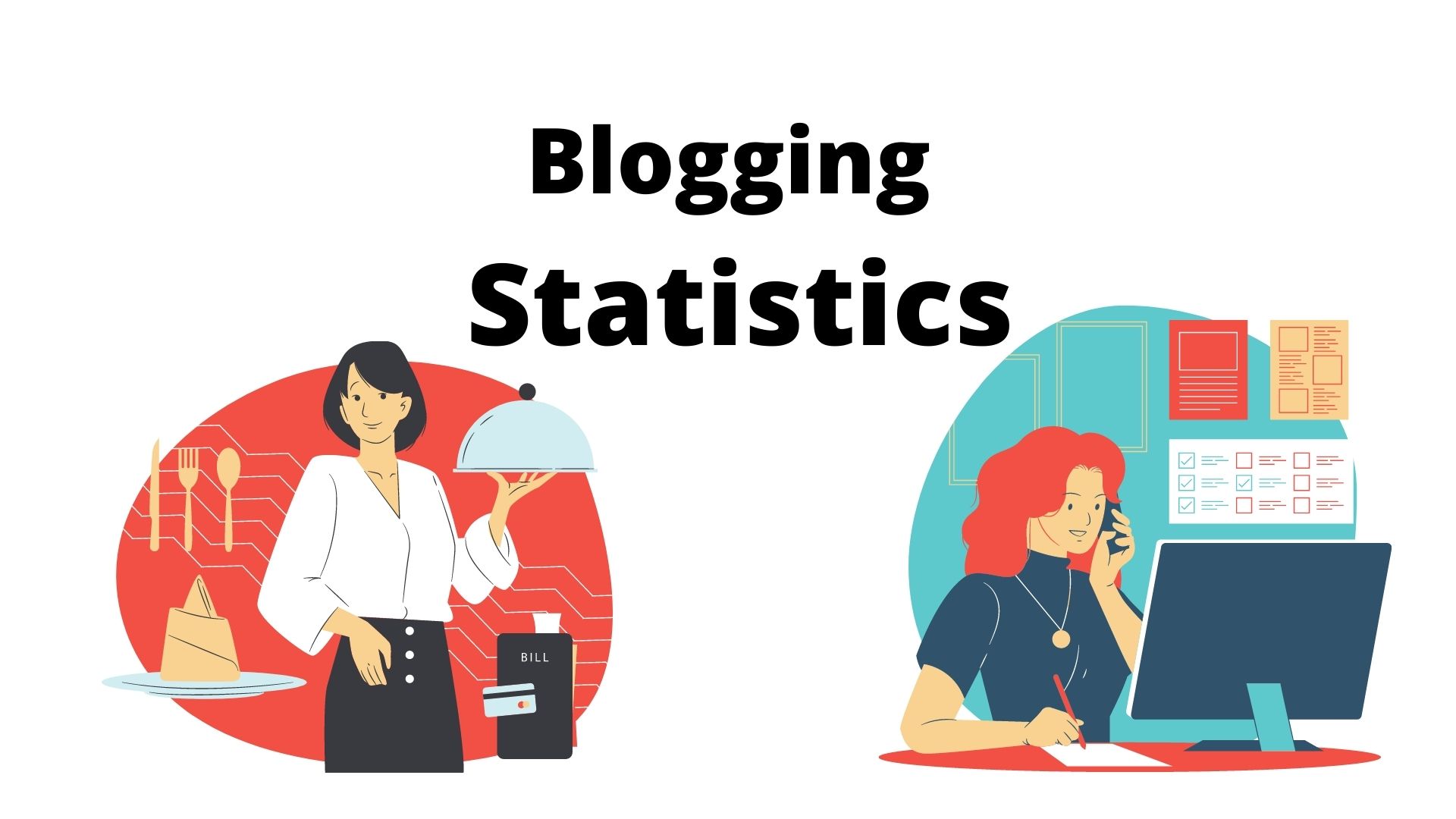 Introduction
Blogging Statistics: It is important to get an understanding of the latest blog statistics and data will help identify the gaps. It also provides advice on how to develop better content that stands out from the competition. The analysis of the data behind the content that is successful for other bloggers may aid in identifying the weaknesses of your content. It is helpful to collect interesting ideas to find out the best way to begin with your own blog.
Furthermore, no matter what field you work in, these blog statistics will assist you in improving your content strategy and improve your performance. Is blogging the secret ingredient to increase traffic? It could be, as many businesses are powered by blog statistics and impressive results. They invest their funds in blogs. To demonstrate the value of blogging Let us know the stats on blogging for 2023
Editor's Choice
71% of the WordPress blogs are written in the English language
Spanish is the second most used language to write blogs on WordPress.
On WordPress, one can publish blog posts in 120 languages.
33% of people read blogs to learn something new
How-to articles are the popular content to write and 76% of bloggers publish these types of articles.
45% of the bloggers publish long-form content like guides and e-books
27% of the bloggers post gated content.
Roundup blogs and showcases are effective for bloggers. But only 24% of bloggers write roundups.
The highest recorded salary of a blogger in the US is 104,191 dollars per year.
Blogger based in the US earns up to 154,000 dollars per year with a salary of 83,890 dollars per year.
44% of bloggers edit their own work.
About 17% of bloggers work with editors.
Companies with blogs on their websites get more backlinks and 434% more indexed pages.
Growth Blogging Statistics
Over 600 million blogs are spread across platforms like Wix, WordPress, and LinkedIn.
More than 500 websites are created using WordPress every day.
People publish more than 70 million new posts on WordPress every month.
WordPress powers over 43% of the websites which makes WordPress the world's most famous content management platform.
People post over 77 million new comments on the WordPress website blogs each month.
22% of the blogger's posts every week.
2% of the bloggers post daily and 1% of them post multiple times a day.
Though blogging is no longer the only way left to share thoughts online. Various other mediums have emerged like podcasts, forums, etc. but in spite of them, the blogging industry has taken up the web. WordPress has powered over 43% of all the websites. This showcases that people still write blog posts and WordPress is still the best blogging platform to use.
(Source: wpdeveloper.com)
These studies and surveys showcase that bloggers create a mixture of diverse content. WordPress is the best and perfect choice for modern bloggers. With its various plugins, you can easily extend the WordPress platform and post for any type of content. Like adding the downloadable long-form e-book to the blog and selling them as digital downloads.
SEO Blogging Statistics
Companies with active blogs have 97% more backlinks.
71 percent of bloggers believe that optimizing search engine optimization is a great way to increase traffic to the site.
51% of businesses assess the effectiveness of blog posts as dependent on organic traffic.
42% of respondents believe that ranking in search engines is an important factor in determining the level of success.
27 percent of blog writers search for keywords.
15 percent of bloggers don't look up keywords.
37% of research keywords are used to find more results.
29 percent of blog owners look at Google Analytics. Google Analytics.
36% of users have positive outcomes from blogs. 36% of people get strong results.
(Source: wpdeveloper.com)
The stats show how important it is to optimize your SEO and track the results. If your blog's hasn't been optimized, search engines like Google aren't sure what to do with it when they display the results of a search. If people search for subjects you write about your blog won't be included in the results, and you'll lose people who are looking for your blog. This is the reason why bloggers who adhere to basic SEO best methods, such as keyword research, receive more visitors.
Blogging Statistics on Traffic
Around 409 million users go to the WordPress website every month.
49% of bloggers think that generating the most traffic is their greatest challenge.
Blog posts with an instruction in the title generate higher organic visitors.
Blogs that have seven or fewer keywords in their H1 tag receive 36% of their organic traffic, compared to posts with at least 14 words.
Articles that pose a question receive an average of 23% more social shares.
Blogs with a couple of lists per 500 words see 68% more visitors as opposed to blogs that don't contain lists.
Bloggers devote two hours on average to promote their posts.
Just 20% of writers announce the blog before it goes live. This can be done by asking the people who influence them to ask for quotes and promoting the new blog via email lists, or creating anticipation through social media.
On average, bloggers invest two hours a day to promote each blog post. This is 47% less time needed to write content.
Tools for marketing automation are employed to advertise the content.
In calculating the cost of a blogger's salary, and time spent promoting the blog post, the average cost of promoting a blog blog post comes to 71.17 dollars.
Social Media Blogging Statistics
The majority of bloggers around 90% of them promote their content through social media.
56% of bloggers say the social network is a major source of traffic for them.
32% of bloggers agree that Facebook is the main source of traffic to their blog.
78% of blog posts that are less than 500 words aren't shared on social media.
10% of bloggers leverage influencer partnerships in order to bring visitors to their blogs.
A tiny percentage of bloggers are social media influencers, and 43% of the most successful bloggers achieve impressive results.
More than 56% of bloggers believe they use social media as a major source of traffic
Digital Marketing Blogging Statistics
48% of businesses use content marketing strategies and include blog sites.
76 percent of content marketers use blogs to promote their content.
Seventy-seven percent of marketers believe that blogging can yield results.
10 percent of marketers agree blogs are the type of content that provides the greatest return on investment.
36% of marketers make use of content creation to aid in the purpose of lead generation.
42% b2b marketers do guest blogging.
55% of marketers are convinced of improving the quality of their content and have had a significant impact on the effectiveness of the campaign.
Concentrating on content that is of high quality will yield superior results than optimizing blog articles to be SEO-friendly.
Bloggers who write quality content consider it the primary factor for running an effective blog.
There are a variety of creative and innovative methods to conduct content marketing. But, the statistics above suggest that blogs are the most effective method to increase brand recognition connect with the targeted people, and generate more leads.
Blogging for Business Statistics in Business
91% of B2B companies while 86% of B2C marketers will be using content marketing by 2023.
77% of Fortune 500 companies have dedicated blogs. 77% of the Fortune 500 companies have dedicated.
55% of B2B marketplaces are most effective in helping potential customers move to the sale funnel.
A company that runs blogs receives twice the email traffic of a business that has blogs.
Around 7 million blogs get uploaded daily on the internet.
Blogging is the third most well-known marketing strategy used by businesses.
Marketers place a premium on the experience of blogging over ROI by 13x.
70% of people prefer to find out more about a company via blogs.
The cost of producing content is lower than traditional advertising by about 62 percent.
A company that publishes at least four blogs per week receives 3.5 times more visitors.
Statistics on Blogging's Revenue and Effectiveness
(Source: wpbeginner.com)
Based on some data, the blog's revenue figures, and the types of investment companies and marketers are expecting.
Around 70% of clients prefer blog posts over advertisements. Since they're the natural method of advertising to your target group of people.
Blogs help the website gain 55% off the number of users. Visitors are increased on the website.
The blog's likelihood of ranking by 434%, and makes it easier to rank by using keywords. This leads to an increase in natural traffic as well as leads.
Ninety-two percent of marketing professionals think blogs as written content to be more valuable.
The median salary for a blogger is about 52k annually. A majority of bloggers who are independent have a salary of six numbers or higher on a per-year basis.
Personal finance and food blogs generate about 9 dollars a year.
Blogs about mommy and lifestyle comprise the 3rd and the 4th most lucrative blog niches. The blogs that are in this category are earning around 5174 dollars each month on average.
Pro bloggers earn around 40% of their revenue through affiliates. Food bloggers make the majority of their earnings from advertisements. In reality, food blogs are a bit different from the general rule. A majority of
blogs earn over 7500 dollars a month across every niche through Affiliate marketing programs.
(Source: bloggingwizard.com)
Blogging Visual Content Statistics
Around 47% of the blogs have 2 to 3 images.
42% of the bloggers get stronger results than 10 images per post.
Posts with more than 7 images get 116% of the organic traffic as compared to posts that have no images.
Blog posts with videos get 83% more traffic than those without the video.
Blog posts with more than three videos get 55% of the backlinks as compared to posts that have no videos.
The average person spends more than 100 minutes watching online videos every day.
Images and videos quickly make the blog post more interesting and engaging. You can also use them to break up text-heavy posts and show some complicated topics in user user-friendly manner.
E-commerce Blogging Statistics
59% of consumers make use of Google to look up products they want to purchase.
56% of customers purchase items online after reading blogs.
73% of shoppers discover a product via videos
88% of those have bought a product or service after having watched a YouTube video.
The statistics on eCommerce blogs show that consumers are searching online prior to making purchases. If you own an online store, make a blog available to provide easier access to the information consumers are searching for. Based on statistics it's also beneficial to create video content that promotes your products and services. It could be videos for advertisements or instructions for using the product and also record testimonials from customers, and any other content that customers might like. It is also possible to embed videos on your blog to boost sales.
Guest Blogging Statistics
Guest blogging is a fantastic way to gain hyperlinks and be exposed to a greater public.
The cost of publishing the guest blog on 77.80 dollars.
50 percent of blog owners do outreach to guest post authors with up to 10 contacts or less per month. Seven percent of them pitch at least 100 blogs each month
60 percent of bloggers write from one to five guest blog posts each month.
87 percent of bloggers generate guest post ideas on their own however only 52% actually write their posts.
(Source: ahrefs.com)
Latest Blogging Trends
Bloggers prioritize updating the old content and overwriting new content. About 65% of companies say that content marketing is a successful one. Content audits are done more than twice a year.
25% of marketers do content audits more than 3 times a year.
46% of the companies say that content marketing was not so successful in 2021 so they do not perform a content audit.
43% of the bloggers confirm that their traffic or rankings improve after content auditing.
45% of bloggers have seen a rise in engagement after the update of older content.
To write a new content helps to keep the blog fresh and relevant. However, the blogging statistics showcase that updating old content is essential. Content marketers and bloggers perform regular content audits to get better results as compared to people who never reviewed their old content. To update the old posts is as simple as to add new images, and fix the outdated references or stats.
Blogging is more competitive and, writers can spend more time on every post. The average blog post takes around 4 hours and one minute to write. Bloggers can spend more time on every post yearly. In fact, the average blogger spends 67% more time writing a blog post. Bloggers spend over 6 hours working on a single post to get stronger results.
Most people do blogging which means more competition.
One way that bloggers respond to the competition is to spend more time improving every post.
No matter whether you are in business blogging or running your own blog, it is always possible to spend six hours on every post. The stats also recommend that more time to invest in every post to get a better result.
Blog posts that are longer get more shares and traffic. The average length was 1416. But now bloggers write posts over 3000 words. They are getting longer and more successful. With that in mind, a minimum word count for the WordPress posts particularly through guest posts. One has to explore the in-depth topics.
Conclusion
Whatever your business is whatever it is, your blog content is an integral part of any monetization strategy. It entices new clients as well as informs them of your expertise, your business, and the services you can offer, and assists them in the buying process. I hope that these statistics on the blogging blog help you to learn something new. You can utilize these statistics to improve and grow your blog.
Is blogging effective in 2023?
Yes, it is relevant and helps to gain awesome results. But it requires some effort and time.
Is there a future in blogging?
The future of blogging is a challenging and promising one. Advancements in technology have reshaped the way content is consumed and created.
What is the best length for a blog post in 2023?
1500 to 2000 words are considered to be the best length for a blog post in 2023. It all depends upon the marketing strategy.
What percentage of blogs succeed?
About 38% of the bloggers who spend 6 hours writing a blog have great results. On average 30% of bloggers report success.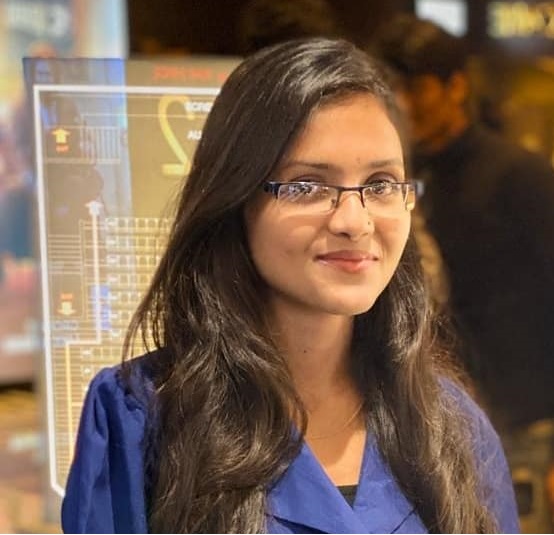 Shivanjali Pawar
Shivanjali, a Digital Marketing Expert, regularly contributes to various industry-specific magazines. She is interested in tech statistics, SMO, and raising awareness about technical how-to guides. She can often be found exploring different places on weekends.
More Posts By Shivanjali Pawar