Statistics About Flooding and Water Damage in the USA
Barry Elad
Updated · Jul 24, 2023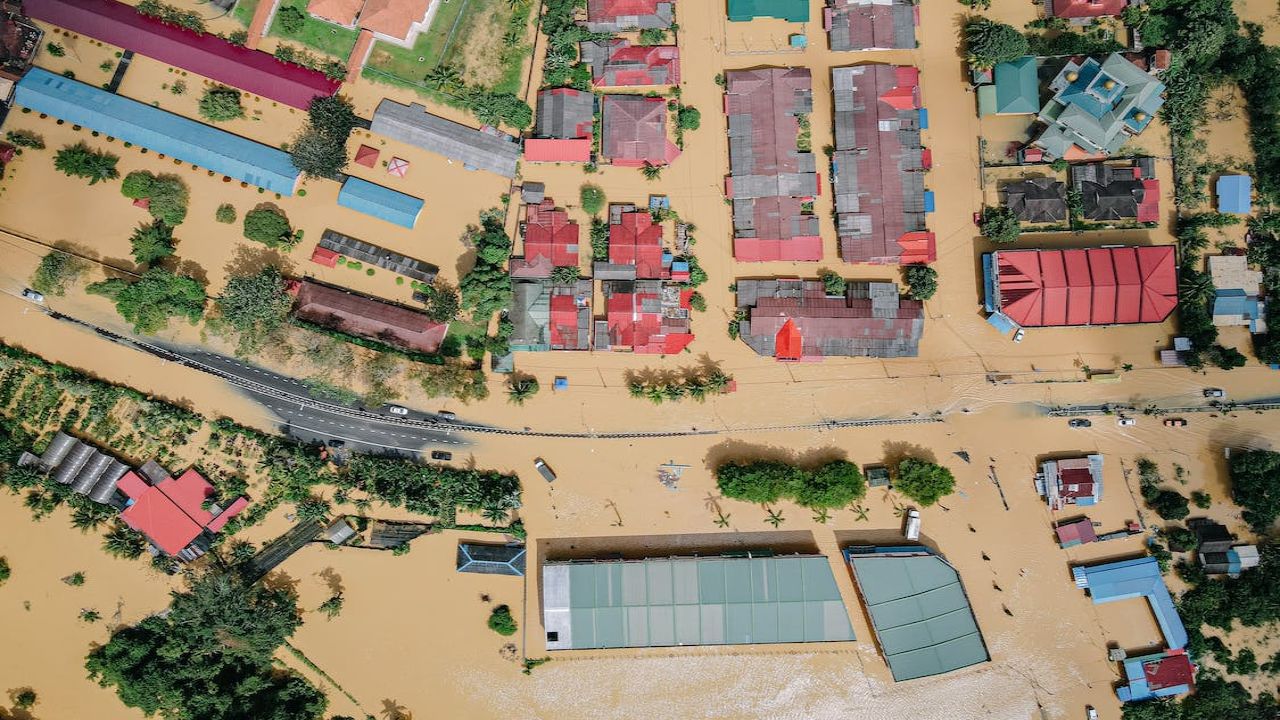 WHAT WE HAVE ON THIS PAGE
Flooding and water damage are common but costly problems for homeowners around the world. In fact, every year, millions of water damage claims are filed in the USA only.
According to the National Centers for Environmental Information, flooding has an average cost of $4.6 billion per event. And to make matters worse, this figure is expected to increase as climate change intensifies and leads to more extreme weather events.
Understanding the extent of flooding and water damage is crucial not only for citizens but also policymakers, emergency responders, and insurance companies so that effective strategies for prevention, mitigation, and recovery can be developed.
In this article, we delve into the latest statistics about flooding and water damage, plus we explore how water damage businesses work as they play a vital role in helping homeowners recover from water-related disasters.
Flood and Water Damage Statistics
Nearly 41 million Americans live in flood-prone zones, putting them at risk of property damage and disruption to their lives.
According to FEMA, only 12% of U.S. households have flood insurance, leaving most of those affected by flooding to bear the financial burden of recovery by themselves.
The Disaster Declarations Summary provided by FEMA shows that the number of natural disaster declarations related to flooding and water damage has become more frequent and widespread across the country over the past 20 years. Between 1996 and 2019, 99% of U.S. counties were impacted by a flooding event.
Each year, there are numerous flood-related deaths and injuries reported in the USA. In 2021, there were 146 fatalities reported due to floods in the USA.
Water damage can also cause long-term health effects due to mold: lung disease, heart disease, and even cancer.
Common Household Water Damage Statistics
Leaky Pipes: Statistics show that approximately 10% of homes in the USA have water leaks that waste a whopping 90 gallons of water or more per day. These leaks may also go unnoticed for extended periods, leading to gradual damage to walls, ceilings, and floors.
Plumbing System Failures: According to the Insurance Institute for Business & Home Safety (IBHS), plumbing system failures are responsible for over 50% of all water damage claims in residential properties.
Faulty Appliances: Faulty appliances, such as washing machines, dishwashers, and refrigerators, can cause water damage if not properly maintained. Around 10% of water damage claims in homes are due to appliance malfunctions.
Weather-Related Events: And, of course, weather events, such as heavy rainstorms and flooding, can also wreak havoc on homes. FEMA reports that more than 20% of flood insurance claims come from properties located outside high-risk flood zones, indicating that floods can impact homes across various regions.
How Do Water Damage Businesses Work?
Let's slightly shift our focus now and talk about water damage businesses, as they are crucial in mitigating the effects of water-related disasters.
Water damage businesses offer a range of services, including emergency response, water extraction, drying and dehumidification, mold remediation, and structural repairs. They act quickly to minimize additional damage and help clients get back on their feet as soon as possible.
How do these businesses find clients? By partnering with companies that provide exclusive water damage leads that connect them directly with individuals seeking assistance with water damage issues.
By relying on water damage leads, businesses can focus on helping those in immediate need, streamlining their operations, and providing timely support. It's a win-win situation for both the businesses and the clients.
So, if you're wondering if getting into the water damage business is profitable, the answer is a resounding yes – if you know what you are doing. After all, this is a specialized field, and you'll need the right equipment, training, and certifications to succeed.
Barry Elad
Barry is a lover of everything technology. Figuring out how the software works and creating content to shed more light on the value it offers users is his favorite pastime. When not evaluating apps or programs, he's busy trying out new healthy recipes, doing yoga, meditating, or taking nature walks with his little one.
More Posts By Barry Elad