How Financial Technology Is Changing In The Metaverse Space
Pamela Parker
Updated · Aug 03, 2022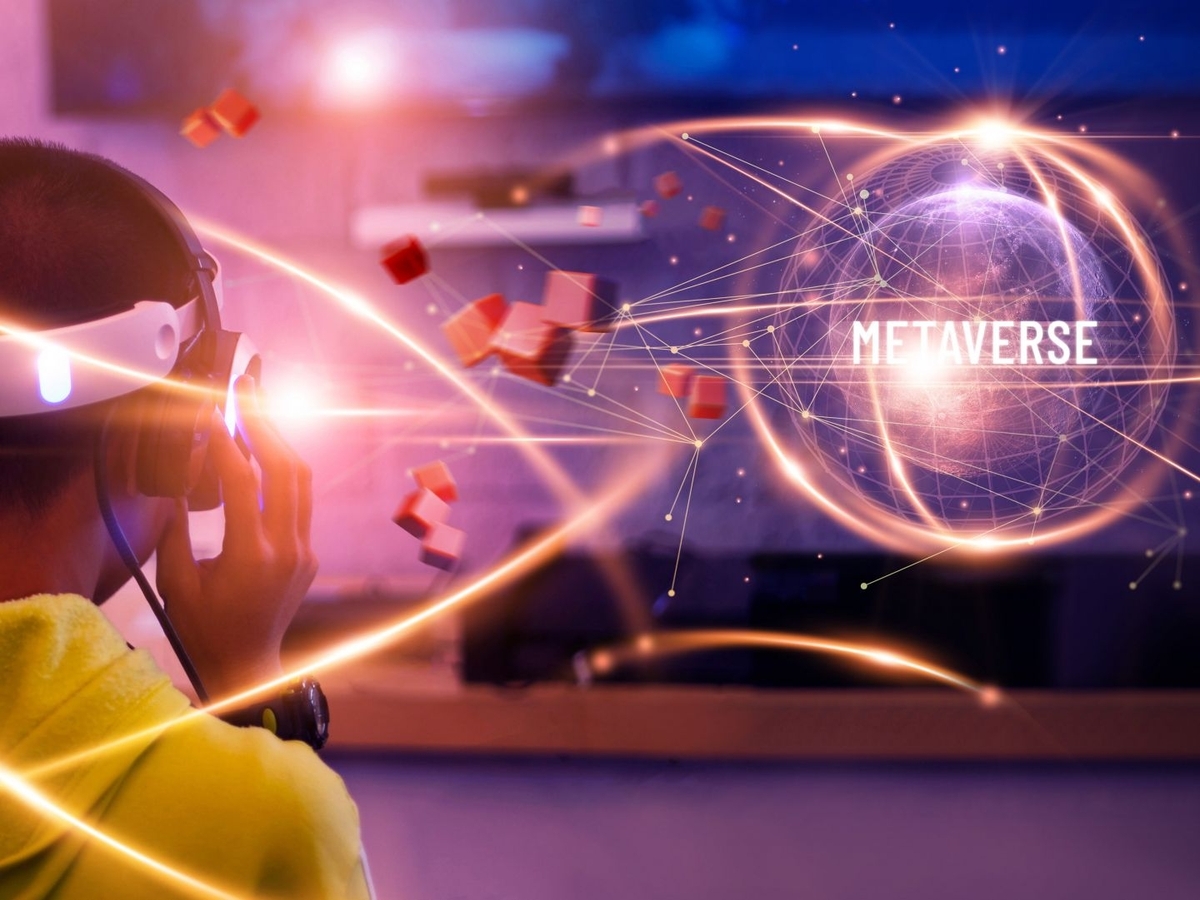 WHAT WE HAVE ON THIS PAGE
Fintech or Financial Technology enables a greater sense of participation, boundlessness, and autonomy in the Financial Technology sector. A metaverse is a three-dimensional (3D) virtual world that combines virtual reality (VR) and augmented reality (AR) with social media technologies to produce a basic simulation of the digital environment. The metaverse concept is simple for some people in the digital world, especially in video games. Gamers have always loved the idea of being able to choose a character and enter a world that is entirely different from their real one, whether it is the (often mild-mannered) virtual worlds of simulation-based games or the action-packed virtual worlds of shooters and RPGs. The degree and the kinds of technology used in the metaverse allow for a greater sense of participation, boundlessness, and autonomy. It is also unusual that companies outside the gaming industry are becoming more interested in finding new ways to make money.
Crypto fans and Mark Zuckerberg share a similar interest in the metaverse. However, their vision for the metaverse might be completely different, which would profoundly affect Financial Technology and digital financial services. In addition, the metaverse is described as a 3D virtual environment allowing users to engage in virtual enterprises and virtual socializing. It is still a long way from being a seamless, fully immersive virtual reality. Is it just a crypto-fueled speculative fad, or will the hype ever meet reality? Yet, as investment firms and Big Tech firms spend enormous sums of money on creating these fledgling virtual worlds and the ecosystems within them, the groundwork for a significant shift in payment methods and commercial connections is being made.
Furthermore, financial entrepreneurs are eager to learn how Financial Technology and other Financial Technology solutions can deliver financial services in the new metaverse. This is similar to what it has done in many different industries. Metaverse technology could be used to create new business models, which may open the door for crypto to become a significant alternative financial system. Other small and large financial companies are also trying to create digital worlds. These digital financial ecosystems could enable transactions and metaverse activity.
Financial Services And Metaverse
Finovate attendees have already witnessed how financial services companies may benefit from many of the features that make the metaverse feasible. In 2015, eBankIT demonstrated how it was utilizing augmented reality (AR) technology to make printed documents come to life on smartphone displays. In 2017, we looked at how  PropTech businesses used virtual reality to offer virtual tours of both current and forthcoming properties. In 2020, Mastercard launched an AR (augmented reality) application that allowed customers to take a virtual tour of 3 incentive types. Raja Rajamannar, Chief Marketing & Communications Officer of Mastercard, stated that the company "Each day at Mastercard we use our solutions and technology to offer multi-sensory experiences for customers."
Furthermore, the metaverse's potential has been recognized by financial services companies and fintech alike. eToro company announced the debut of its MetaverseLife service earlier this month. MetaverseLife is a brand-new innovative portfolio that introduces investors to enabling platforms such as Roblox and Meta Platforms as well as blockchain and cryptocurrency-based platforms such as Enjin and Decentraland. While many are ready to draw comparisons between the metaverse and online gaming environments. Microsoft's $68 billion purchase of the Activision-game business earlier this month was a significant shot in the arm for those who disagree with the metaverse's high priority among computer businesses.
Moreover, companies in the social media and video gaming industries are at the core of the metaverse's capabilities, using their vast user bases, interactive digital events, creativity platforms, and cutting-edge hardware to build the metaverse's foundation. Although digital assets, virtual reality, cryptocurrencies, blockchain, and, more frequently, video games seem to be the main focus, the metaverse will offer much more extensive and limitless opportunities for many businesses. Whatever shape the metaverse ultimately takes will require technological advancement in platforms, consumer-centric devices, infrastructure, and other areas.
Future Of Financial Technology In The Metaverse
We should anticipate a plethora of businesses catering to the financial demands of metaverse residents to the extent that the metaverse has its own economy. Financial infrastructure firms and financial data management firms whose job will be to assist value exchange in the virtual world as well as digital identification and authentication providers, to say nothing of innovators such as Soul Machines, will all be important players in such a world. In addition, firms that build virtual assistants and other AI-powered agents for the financial services industry will unquestionably play a significant role in the development of the metaverse.
This kind of metaverse deployment can serve as a training environment for financial service employees and provide customer-facing capabilities. It is easy to imagine financial institutions establishing and providing virtual environments to allow financial crime and regulatory professionals, wealth management teams, and others to enhance their skills further.
Virtual customer interactions will be the most common way financial services companies interact with the metaverse. Many fintech and financial service companies have already taken the first steps towards this goal by using VR/AR technologies. Some have even taken this idea further than Korea's Kookmin Bank, which created a virtual town on a metaverse platform. It included a telecommunications hub, a commercial center, and an entertainment area.
Conclusion
Fintech is gradually taking a new shape in the metaverse environment. This is due to the advancement of Blockchain and other technologies, which allows for secure and transparent transactions. Also, fintech firms provide several advantages to the consumers, such as enhanced security, convenience, and speed. Fintech is also becoming more user-friendly, attracting more people to use it.
Furthermore, fintech companies that adopt this technology will be able to stay ahead of the competition and provide better services to their customers. As a result, fintech is becoming an increasingly important player in the global economy and is likely to grow in popularity in the coming years.
More Posts By Pamela Parker