Tips and Tricks to Selling Your Photos Online
Barry Elad
Updated · Jul 24, 2023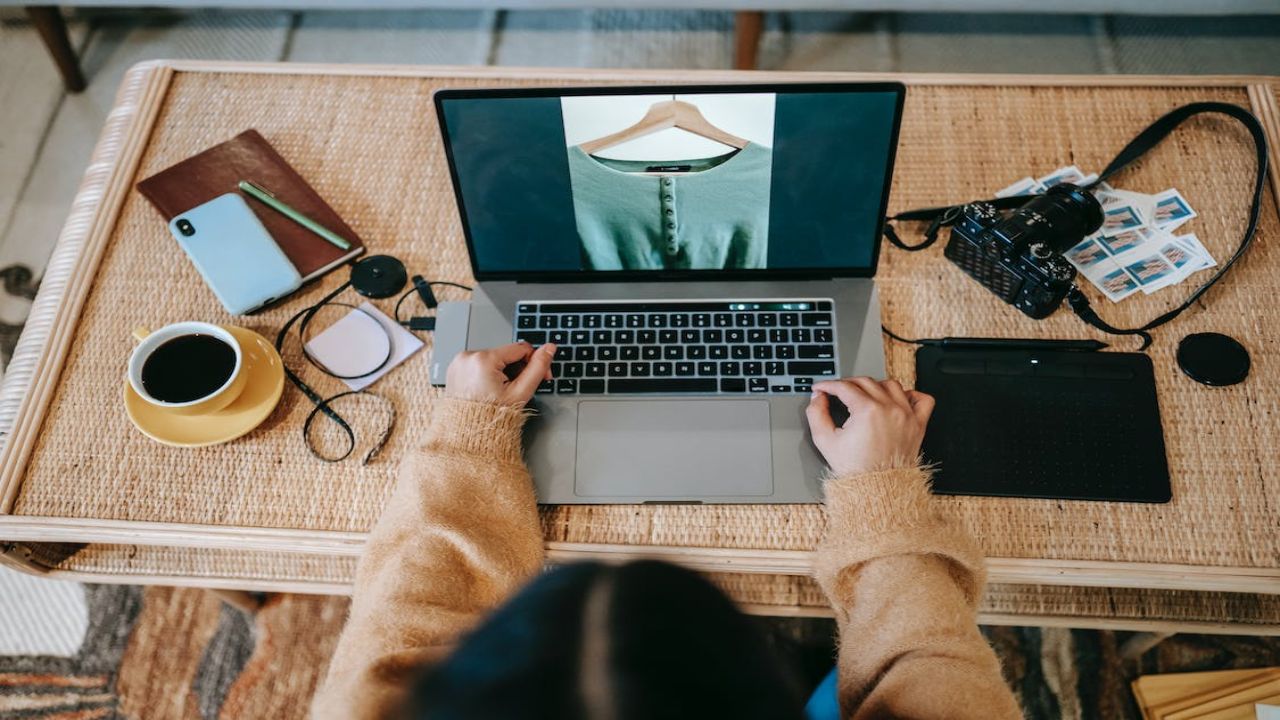 Selling photos online is a good way to show off your talent and make money. There are a lot of platforms that can help you meet with many people who might be interested in buying what you have to offer. To improve your chances of success, make a portfolio that fits what's popular right now, use the right keywords, and keep your style consistent throughout your work.
It's important to set affordable prices, get releases, and market your work. In this tough field, you need to be patient and keep going if you want to make a name for yourself. Keep getting better at what you do, and stay committed to being successful.
Neat Tricks For Photo-Selling Online
Niche Specialization
Focus on a particular niche to stand out from the crowd and do well at selling photos. Mastering photography in nature, travel, food, or fashion can help you find more buyers.
You can show off your skills and creativity by making your work fit a certain style or theme. It will make your pictures more interesting to people who want to buy them. If you're going to sell your photos and work online, you have a better chance of doing well if you get good at something specific.
Storytelling Captions
Make captions for your pictures that are interesting and full of information. Sharing stories or facts about the pictures makes potential buyers feel more connected to them. This makes your photographs more meaningful to them, making them more likely to buy them.
People who can connect to your work will likely want to buy your photos if the captions include feelings or context. Adding these unique touches can make your photos more appealing and improve your chances of selling them online.
Participate in Photo Challenges
Engage in photo challenges or competitions on various platforms to improve your credibility and visibility as a photographer and to promote your ability to create pieces to impress clients. Winning or getting noticed in these events proves that you are good at what you do and brings buyers to your work.
Participating in these events can show off your skills and get noticed. To improve your chances of success, make a portfolio that fits what's popular right now, master how to design personalized photo books and other customized photo presentations, and keep your style consistent throughout your work.
It's where you show that you are a skilled and reliable photographer with individual pictures and photo books made just for your followers and clients.
Leverage Social Media
Leverage social media platforms to showcase your work and interact with your audience. Creating a strong online presence can attract potential buyers. It can also improve your visibility so clients will want to explore your portfolio.
Regularly sharing your photos and engaging with followers through comments and messages creates a sense of connection and trust.
Social media lets you reach your market and connect with them. It will help you find people who like your style of photography and, in the end, make it more likely that you can sell your photos online.
Watermarking Smartly
Use subtle watermarks to protect your photos while preserving their quality from theft and other crimes. Avoid placing watermarks in the center of the image, as they can distract viewers.
Subtle watermarks in the corners or along the edges can effectively deter unauthorized use without compromising the overall appeal of your photos, making them more attractive to potential buyers.
Stay Updated on Trends
Keep up with photography and style trends to stay ahead. Keeping your portfolio up to date with what buyers want will make it more appealing to them. Since trends change quickly, it helps to know what styles and editing methods are popular so you can meet the market's needs.
Being flexible keeps your work current, draws in more buyers, and makes it easier to sell pictures online.
Takeaways
Thanks to technology and competitive social media marketing, selling pictures online has become a good way to make money. Focus on taking great photos that people will want to buy if you want to be successful. Be honest and expressive in your art to leave a lasting impact on your clients.
When customers feel like they know you and your job, they will return for more, boosting your success in the field.
Barry Elad
Barry is a lover of everything technology. Figuring out how the software works and creating content to shed more light on the value it offers users is his favorite pastime. When not evaluating apps or programs, he's busy trying out new healthy recipes, doing yoga, meditating, or taking nature walks with his little one.
More Posts By Barry Elad